Our Made-to-Order Crafting Schedule is Full for Holiday Delivery!
BUT... there's still a lot of Magic here in Staveland. Discover what's still available to make Holiday wishes come true. Need shopping help? Contact us - we'd be happy to help you find a gift that fits!
Precrafted puzzles are available for immediate delivery
and will be shipped next business day.
Rather Have a Personalized
Made-To-Order Puzzle?
Take an additional 20%* off any made-to-order puzzle
for January delivery and we will send you a wooden
promise certificate for under the tree!
We'll even include this year's holiday ornament.
Use code DELIVERY2023 during checkout
*Discount applies to puzzles with a full price over $400.
Excludes InStocks, Limited Editions, and Time Share. All other exclusions apply.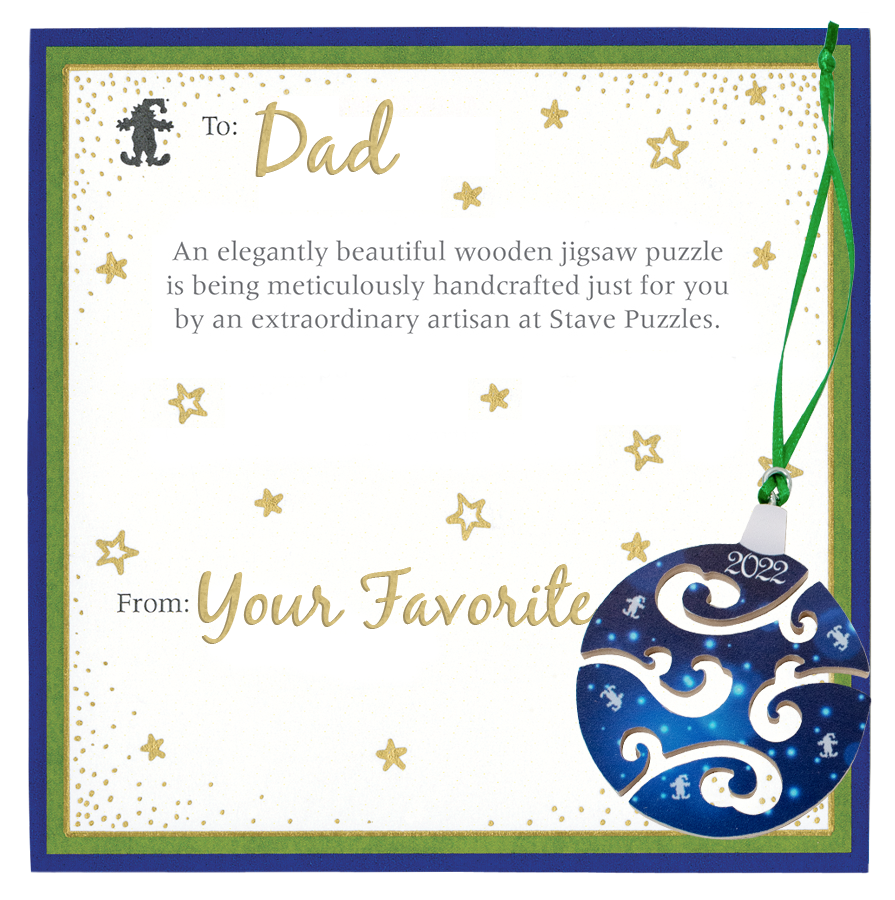 Wooden or digital gift certificates make the
perfect gift or stocking stuffer.
Stave swag is always a win with a Stave Puzzlenut –
Gift them a hat, tote bag, jewelry, and so much more!

Time Share Rental Program
Stave's Time Share system is a clever "work six-keep one" loaner program that enables you to work a set of six different Stave Traditional puzzles (two sizes are offered) at a fraction of what it would cost to buy them. You "borrow" the puzzles from our Time Share library, one at a time, keeping each for up to six weeks, working it as many times as you desire. Then you simply ship it back and receive your next puzzle. You even get to KEEP one when you're finished!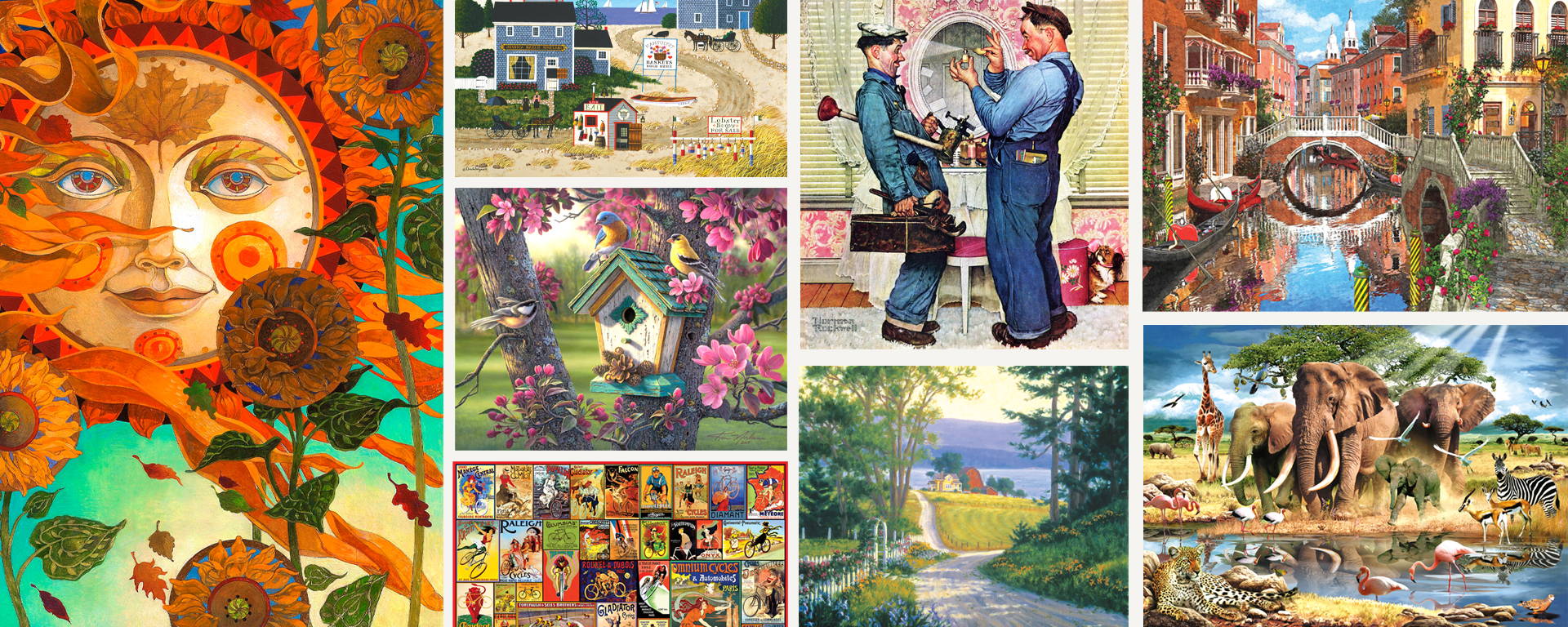 Shop InStocks by Puzzle Type
Wanted to let you know how pleased I am with this puzzle, and my decision to purchase it. An all time Stave classic and masterpiece! Of all the Staves, this is perhaps the most beautiful of them all.
Bravo Stave!
T.R., Lake View, NY
My husband really enjoys a challenge and that's why he likes Stave puzzles so much. You keep him up at night - sometimes he sneaks back downstairs to work on them.
C.G., Dayton, OH
We are so happy you exist! The world would not be the same without you. Stave makes the world a better place. I'm sure everyone feels this way, so thank you.
G.N., Morrisville, VT
"The Rolls Royce of Wooden Jigsaw Puzzles" –Smithsonian Magazine, 1990