The First Piece of the Puzzle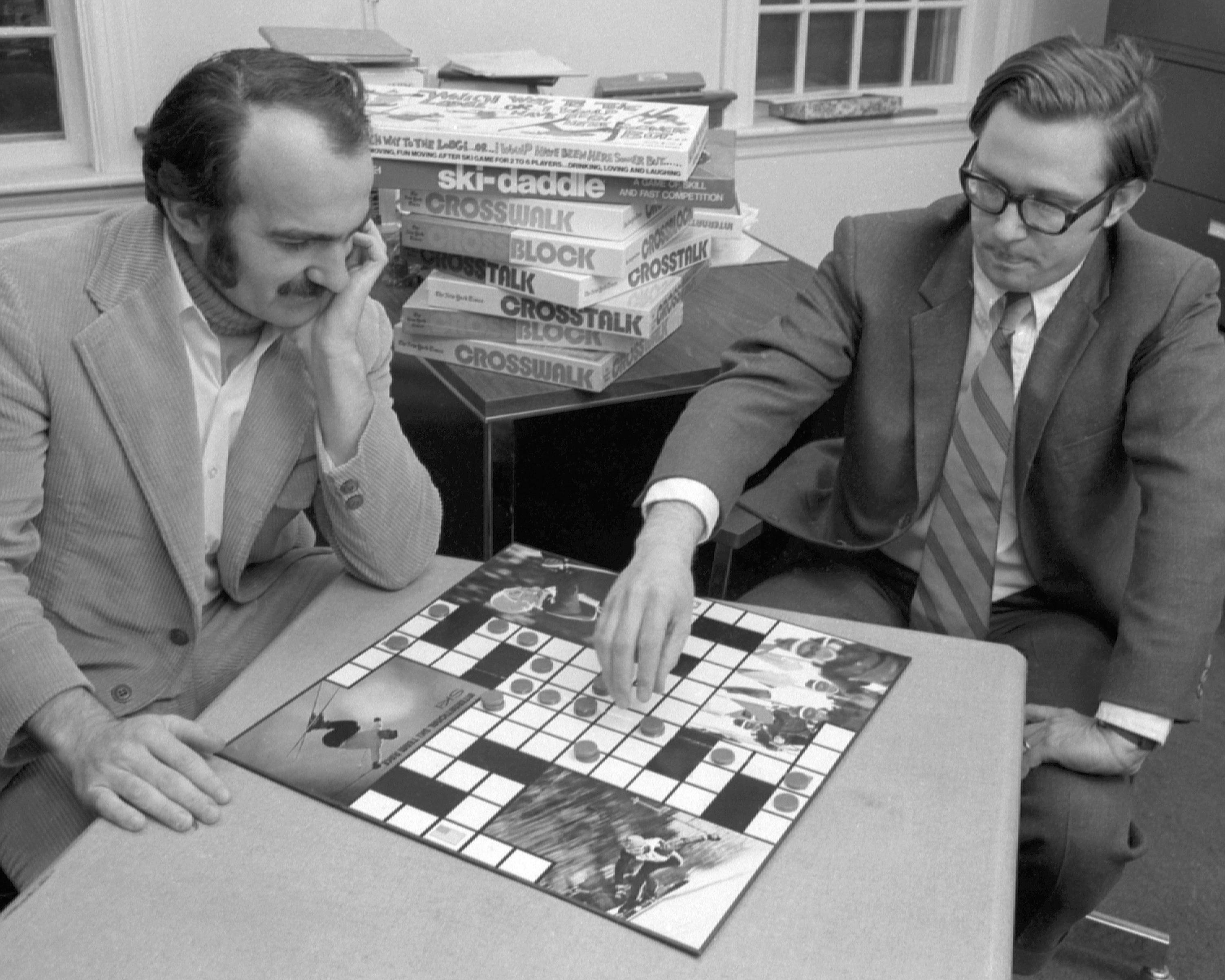 Chief Tormentor, Steve Richardson and his devious cohort, Dave Tibbetts, met while working at a small computer outfit in Hanover, NH. A short six months later they were both laid off. With young families at home, they knew they had to put bread on the table. Little did they know – losing their jobs would become a launchpad to success.
After a short stint designing board games and cardboard puzzles for their new found company, Strategy House, they placed an ad in a Boston newspaper. A wealthy Bostonian answered with a request to create a wooden jigsaw puzzle for his wife. Always eager to accept a challenge, Steve dashed to Boston to see what this wooden jigsaw puzzle ruckus was all about. After countless months of research, a few boxes of bandaids, and many sleepless nights... Stave Puzzles was born! In 1974, Steve and Dave combined their names to form their new company – Stave (which means to break into pieces). A small ad in the New Yorker magazine resulted in long term customers and new puzzling friendships.
Although Dave loved the marketing side of the business, he just couldn't cut it (literally). He eventually sold his share of Stave Puzzles to Steve for $1 and a saw and went on to start a new company creating children's puzzles.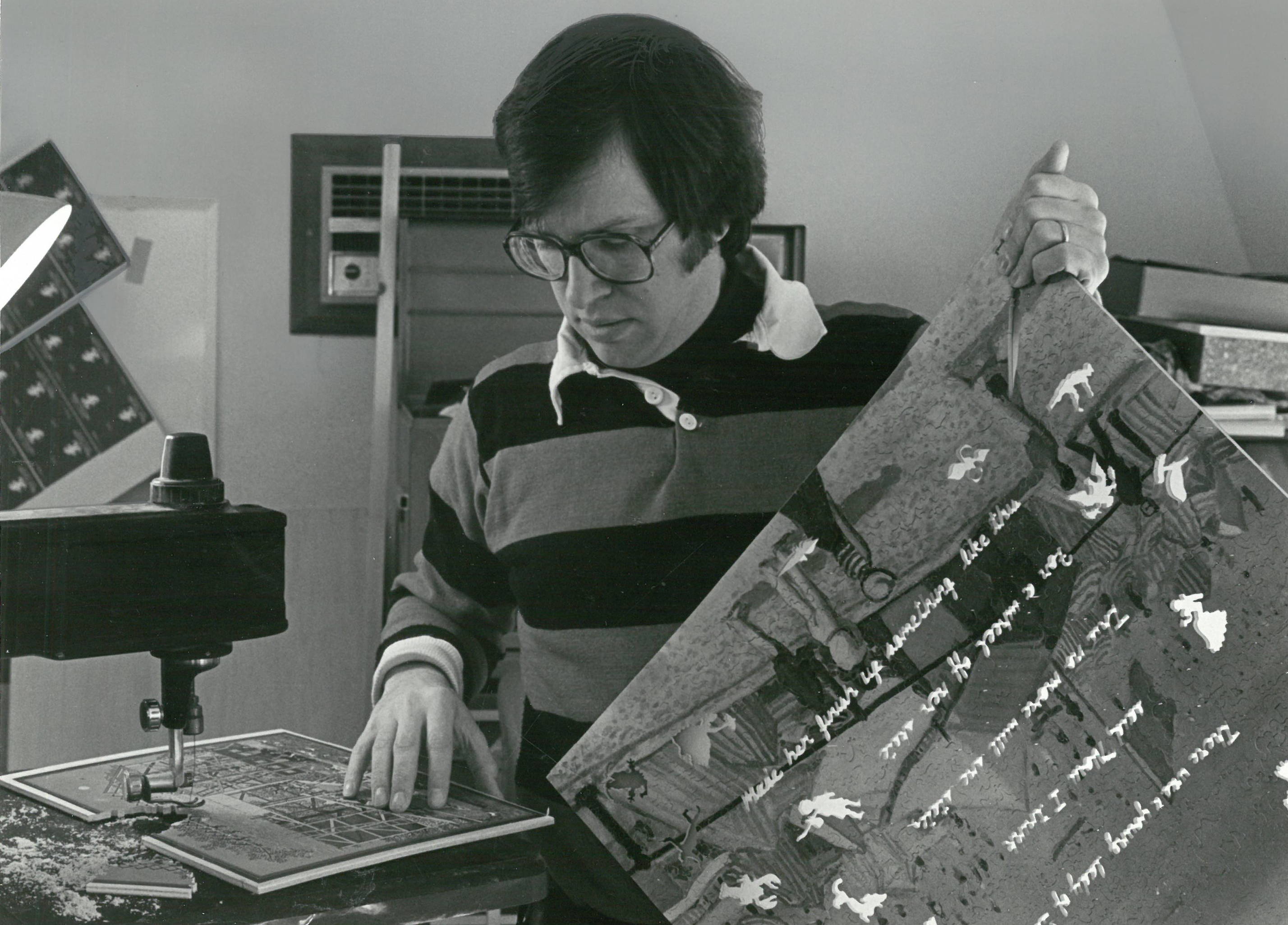 Why do hundreds of people consider Steve Richardson, Founder, to be their Chief Tormentor? It's because Steve has invented many new jigsaw puzzle genres exclusive to Stave - Tricks™, Teasers™, and Troublemakers™, to name a few. Steve and his cohorts have been the masterminds behind the most beautiful, most inventive, and without question, most challenging jigsaw puzzles to be found in the world today. Steve took his tiny company of two and turned it into a thriving business of 25 highly trained tormentors. Hundreds of people have willingly subjected themselves to his devilish designs and we here at Stave Puzzles are eager to learn of their misery and to hear their cries of frustration (which only fuels our fire). Does this sound like all fun and games? Well, yes, it is! All that and more.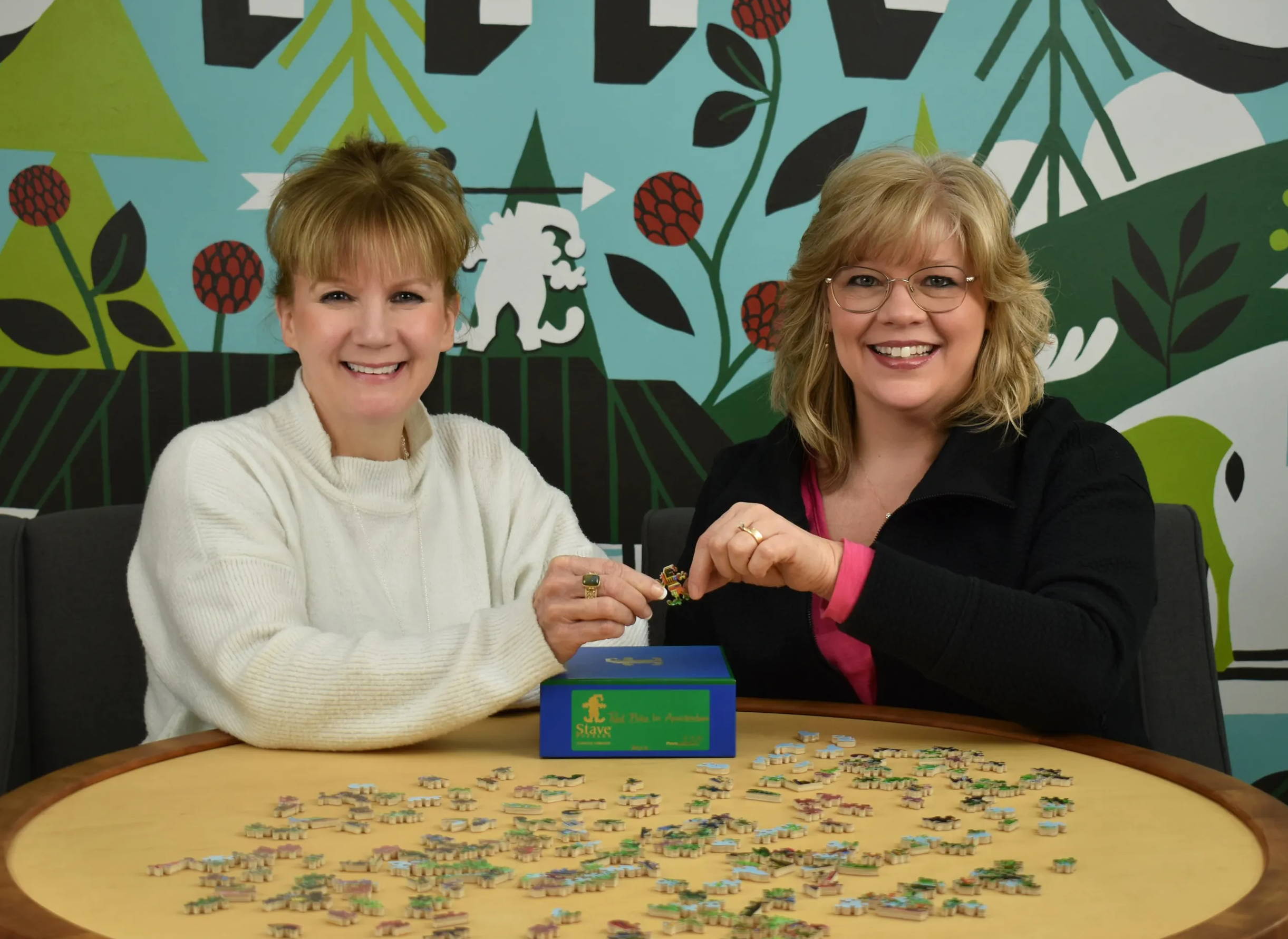 After 40 plus years of puzzling torment, Steve sold the ceremonial pitchfork to two longtime Stavers, Jennifer Lennox and Paula Tardie. Jennifer, Paula, and their team have definitely inherited Steve's tormentor gene, having invented an entirely new genre of puzzling in 2018 - appropriately named Tormentors. There is no sign of mercy for Stave fans or any sign of slowing down for Stave Puzzles. Buckle up… it's going to be a thrilling ride!
Steve Richardson bags the Garden State Parkway
(MBA, Fortune 500 companies) and moves to Vermont.
---
Starts game design business with designer Dave Tibbetts.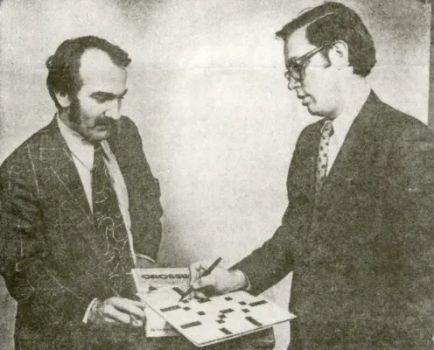 ---
Is asked to make a wooden jigsaw puzzle. Steve accepts the job,
buys a saw to figure out how to do it. Stave Puzzles is born.

Steve and Dave combined their names to form "Stave"
(which also means to break to pieces).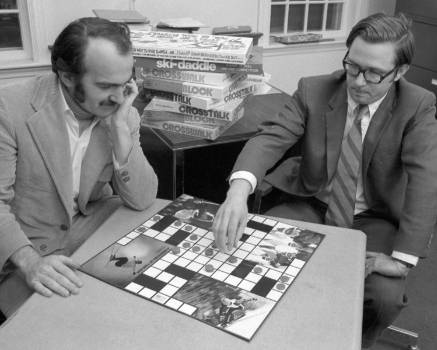 ---
Steve buys Dave out for $1 and a jigsaw.
Builds small shop behind his garage and hires an employee.
---
Stave becomes first puzzle maker to commission original art for puzzles.
Winter Fantasy, Limited Edition. Sold Out.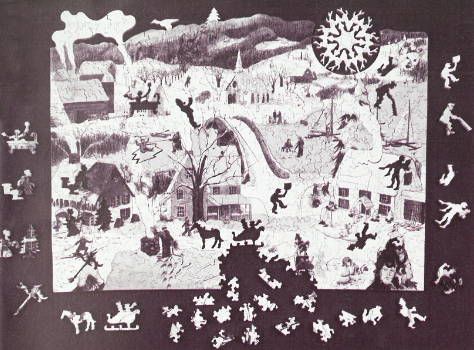 ---
Whammy Edge and Sculpts introduced. Steve becomes "Chief Tormentor".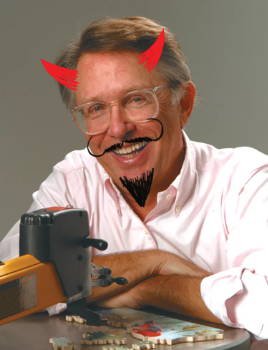 Hughes Rudd, of ABC News, does feature on Stave. First national media story.
---
First 2-Way Trick™ Puzzle introduced. Go Fish, Limited Edition. Sold Out.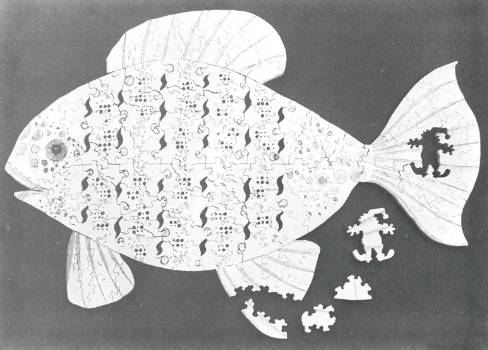 ---
Stave builds addition on shop and trains more puzzle crafters.
Shop now consists of 4 saws.
---
Full-page feature in New York Times Magazine.
---
Steve remortgages his soul, moves Stave Puzzles out of his house,
builds a new workshop to operate 8 saws year 'round.
Invited to show puzzles at the White House.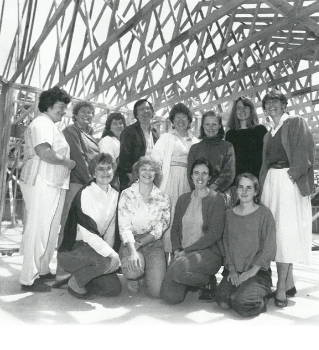 ---
April Fools' puzzle, 5 Easy Pieces, with no solution is created.
Enrages puzzlers and Steve refunds all money.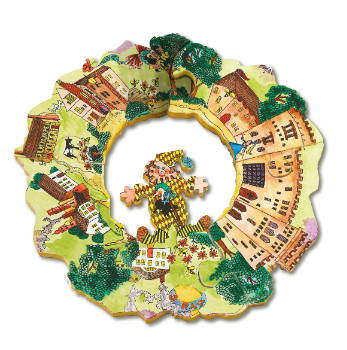 ---
Stave is featured in an article in USA Weekend written by
Tom Peters, entitled The 10 Ways We Do It Right.
---
Stave in Guinness Book of World Records for most expensive jigsaw puzzle at $15,000. Dollhouse Village, Limited Edition. Sold Out.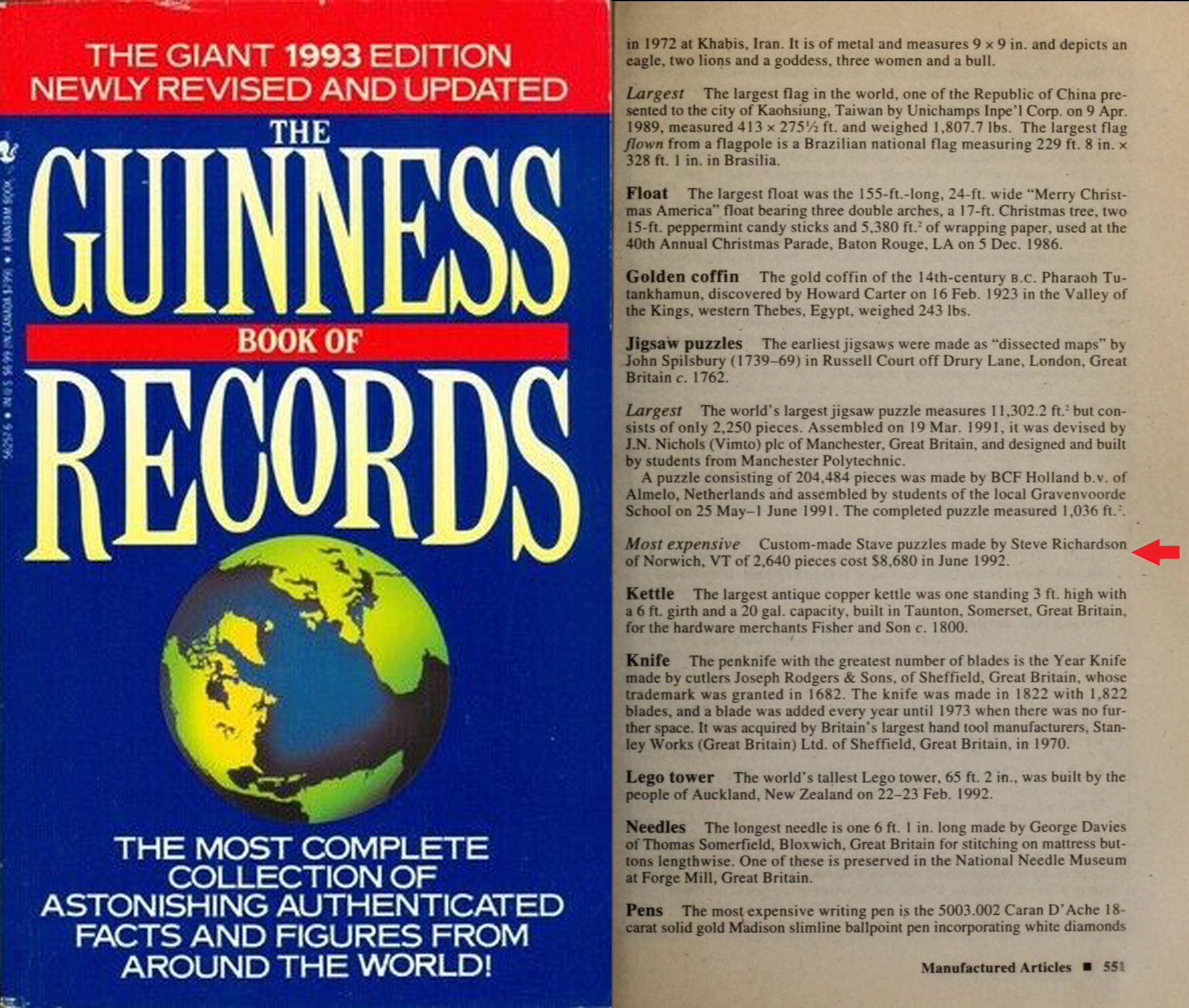 ---
Stave hosts World Championship of Trick Jigsaw Puzzles. Despite valiant efforts, the $10,000 prize goes unclaimed. Puzzle has riddles hidden throughout.
---
---
---
Crazy Claws™ invented by Steve.
---
Trunk Shows begin. Stave travels to Virginia and throughout Vermont.

25th Anniversary PuzzleNut Party features World's First Xtreme Puzzling Event. Throngs of addicted puzzlers attend and National Public Radio covers event.
---
Steve invents his first 3D Trick™ Puzzle, Loop de Loop. Sold Out.
Steve receives the first Spilsbury Award, at Association
of Game and Puzzle Collector's 17th annual convention.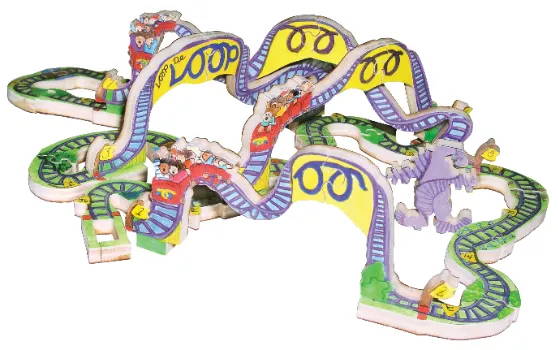 ---
Gordon Elliot and camera crew visit the Stave shop and film a segment
for the Fine Living Channel's Genuine Article. "It's all about the quality
and the people behind the passion for excellence!"
---
30th Anniversary party with the headless horseman
at Castle On The Hudson, Tarrytown, NY
In celebration of our 30th Anniversary, TreasureTrove was introduced
launching a new genre of original designs - Treasures™. They combine many of our most devious, intricate, and tricky elements with the elegance and artistry of our Traditional puzzles.
Limited Edition Pentagon sells out!
Only at Lands' End will you find... The World's Greatest Puzzle! Lands' End
collaborates with Stave to specially design a 17 puzzle, Four Season Set
for their Holiday Catalog.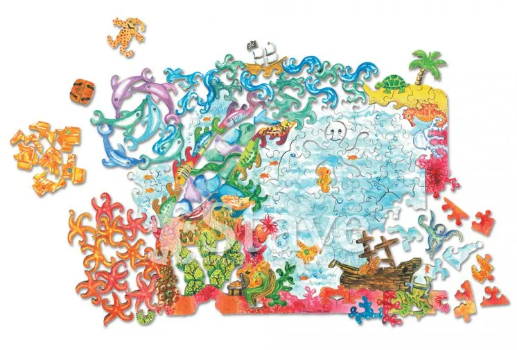 ---
Featured on the CBS Sunday Morning with Charles Osgood. Website hits soar off the charts!
Stave PuzzleNuts Community, an online network where puzzlenuts can
meet other Stave fanatics and participate in games and contests launches.
---
Purchase a TENTH jigsaw for the shop. Do some re-arranging to
make room and commemorate with a ribbon cutting ceremony.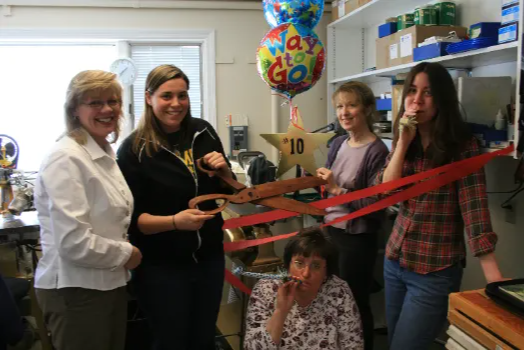 ---

Flashback to the 70's as we celebrate our 35th Anniversary at The Woodstock Inn, Woodstock, Vermont giving away $35,000 in puzzles and prizes including the final edition of Doll House Series, valued at $25,000.
Limited Editions Time Traveler and Treasure Island sell out!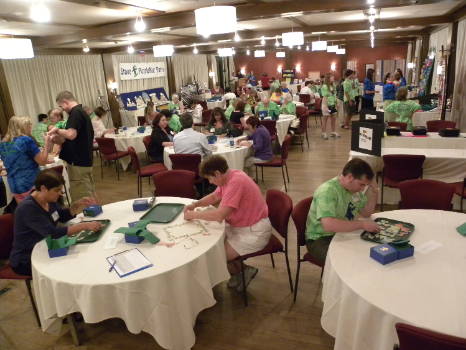 ---
Popular artist, Bill Bell, creates an original piece of artwork depicting a fanciful version of how Stave Puzzles may have appeared in the Middle Ages. Staveland becomes a best selling Traditional puzzle.
Discover Atlantis, Steve designs a new Trick Limited Edition puzzle with
seven layers of stormy seas.
---
Trick™ puzzlers beg for more. Chantilly is born! This two sided adventure
is 10 times more difficult than her counterpart, Champ.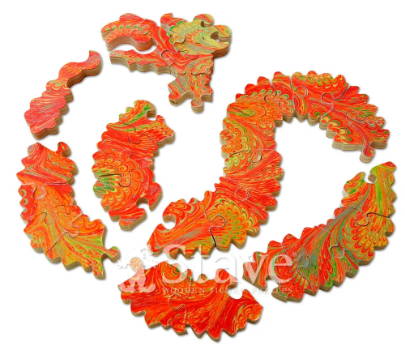 ---
Stave Puzzles chosen as Martha Stewart's Made in America award gift to recipients.
---
Our official 40th Anniversary year!
After 6 photographers, 4 designers, 3 host servers, input from more "experts" than we know what to do with, and a gazillion dollars later, we're finally ready to blow up our old website and launch a new one! WOOT! WOOT!
---
Limited Edition Denzel sells out!
We celebrated our 40th Anniversary in August with a Pirate themed party
at The Woodstock Inn, Woodstock, Vermont.
Steve introduced Devil's Triangles, a new genre of Trick puzzles
in a competition at our 40th Anniversary Party. The best puzzlers went
head-to-head with The Chief Tormentor in a 40 minute duel to solve all
four solutions of this 5 lightning bolt Trick. Did they solve it? Of course not!
Stave, in partnership with Twin Farms, hosts our first Murder Mystery Weekend, "T is for Torment, M is for Murder". The Murder Mystery was a huge success and the annual event continues with a different theme each year.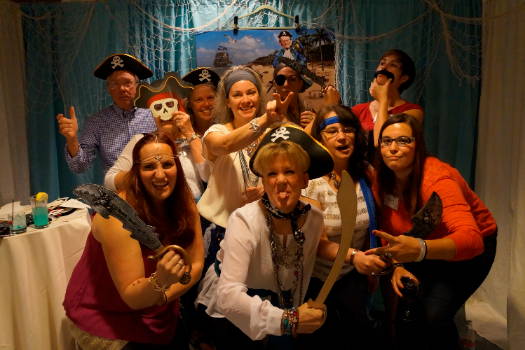 ---
Steve sold the ceremonial pitchfork to two longtime Stavers,
Jennifer Lennox and Paula Tardie. Jennifer, Paula, and their team have
definitely inherited Steve's tormentor gene, with no sign of mercy for
Stave fans or any sign of slowing down for Stave Puzzles.
Buckle up… it's going to be a thrilling ride!
Stave heads west for our first Puzzle Party Weekend at Triple Creek Ranch,
an award-winning luxury ranch resort hidden away in the breathtaking
Bitterroot Mountain Range of the Montana Rockies.
---
Stave introduces a new style of Teaser™ called Touzzles™. A puzzle containing
all teaser pieces that challenges you to think outside the box!
Bursting at the seams, Stave adds an addition and performs upgrades to the building and tour experience.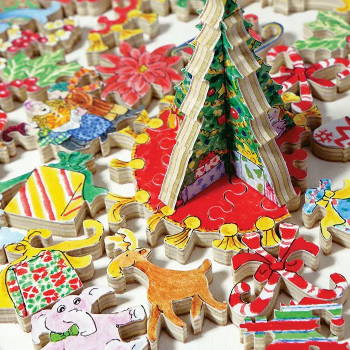 ---
---
Making plans for the big party coming up. It's our official 45th anniversary year.

Due to Covid-19, Stave saws start collecting the wrong kind of dust.
State mandates force Stave to pause crafting for six weeks.

Upon returning Stave is met with a slew of orders as puzzling is deemed the pandemic pastime of choice.
Stave sadly cancels the 45th Anniversary Party and hosts the very
first Virtual Anniversary Puzzle Party.
View the virtual event here.
For the first time ever, Stave stops taking orders for holiday delivery in September... the earliest date in Stave's history.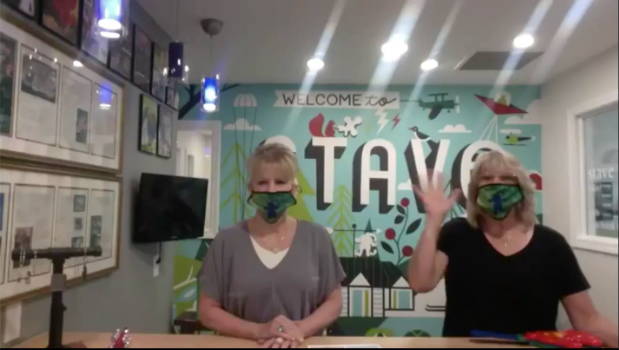 ---
Stave adds shop dog to list of employees - meet Gus
His job responsibilites include:

1) Alerting building when UPS is here
2) Supervising lunch breaks
3) Begging for snacks
4) Sleeping on the job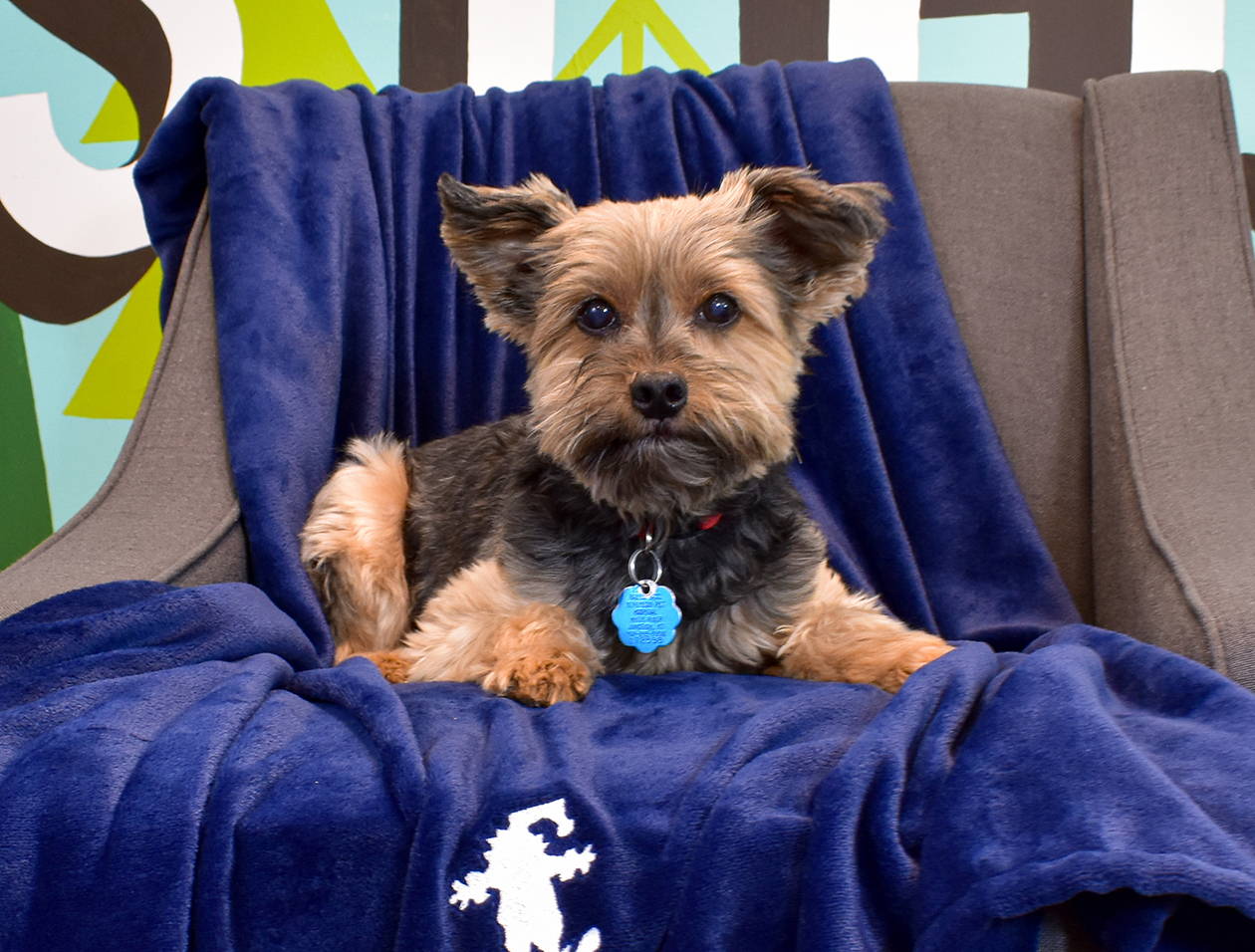 ---
Stave launches this very website – bringing an even better customer service and shopping experience to customers everywhere!