Frequently Asked Questions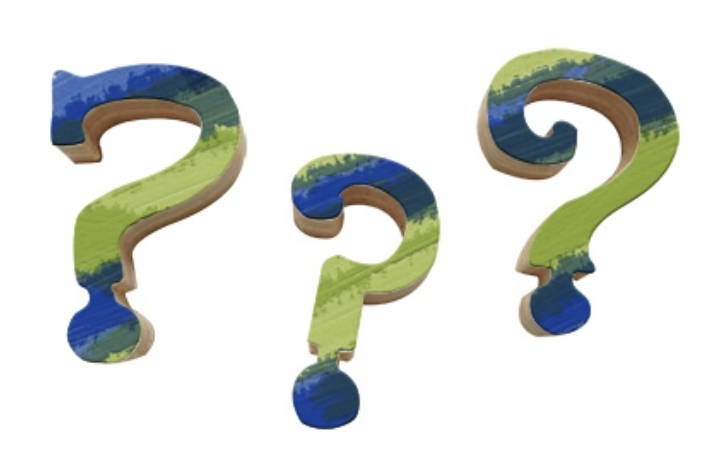 These are not your ordinary jigsaw puzzles – and Stave is not your ordinary company! We love to fool, harass, and trick you....but we love to help put all the pieces back into place, too. It's kind of like making order out of chaos.

Here are some of the most commonly asked questions. If, after reading through them, you still feel flummoxed, give us a call. We're here to help!

Can you replace lost or damaged puzzle pieces?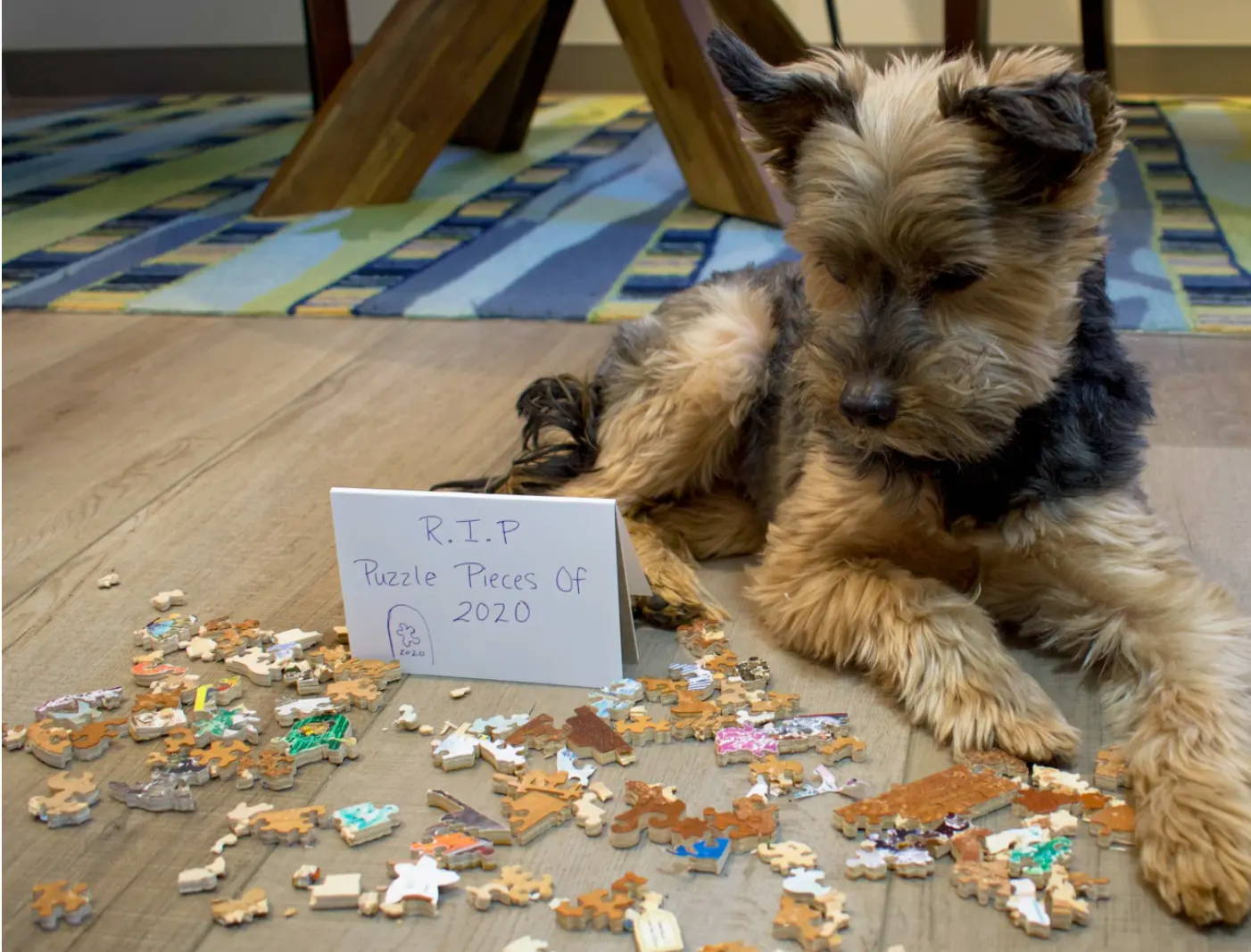 If a piece falls off the side of the boat, or your pet gets its paws on one, we can craft a replacement piece for you. Sometimes your missing piece is not missing at all. Here's some things you should do before sending your puzzle back to Stave.
1. Drop to your knees and look around your puzzling area, sometimes pieces can be disguised in your carpet.

2.
Separate all the hoses of your vacuum and check its bag to make sure it didn't get sucked up on cleaning day.
3. Turn all your pockets inside out, and check your fellow puzzler's pockets - one of you may have forgotten you were holding that last piece (you sneaky little devil, you!).
4. Retrace your steps, sometimes a piece gets left near the wine rack or fridge.
5. Shake out your bed sheets, no this is not a joke, this has actually happened.
Still can't find that missing piece? Learn more about replacement pieces here
Why does my Traditional puzzle have extra pieces?
Because we LOVE to torture you! Your Stave Traditional puzzle may have additional pieces. These pieces add another layer of trickery, torment, and challenge to your puzzle. You will find that one piece blends in with the image, while the other piece will state "Sometimes I Just Don't Fit In" - these pieces will connect.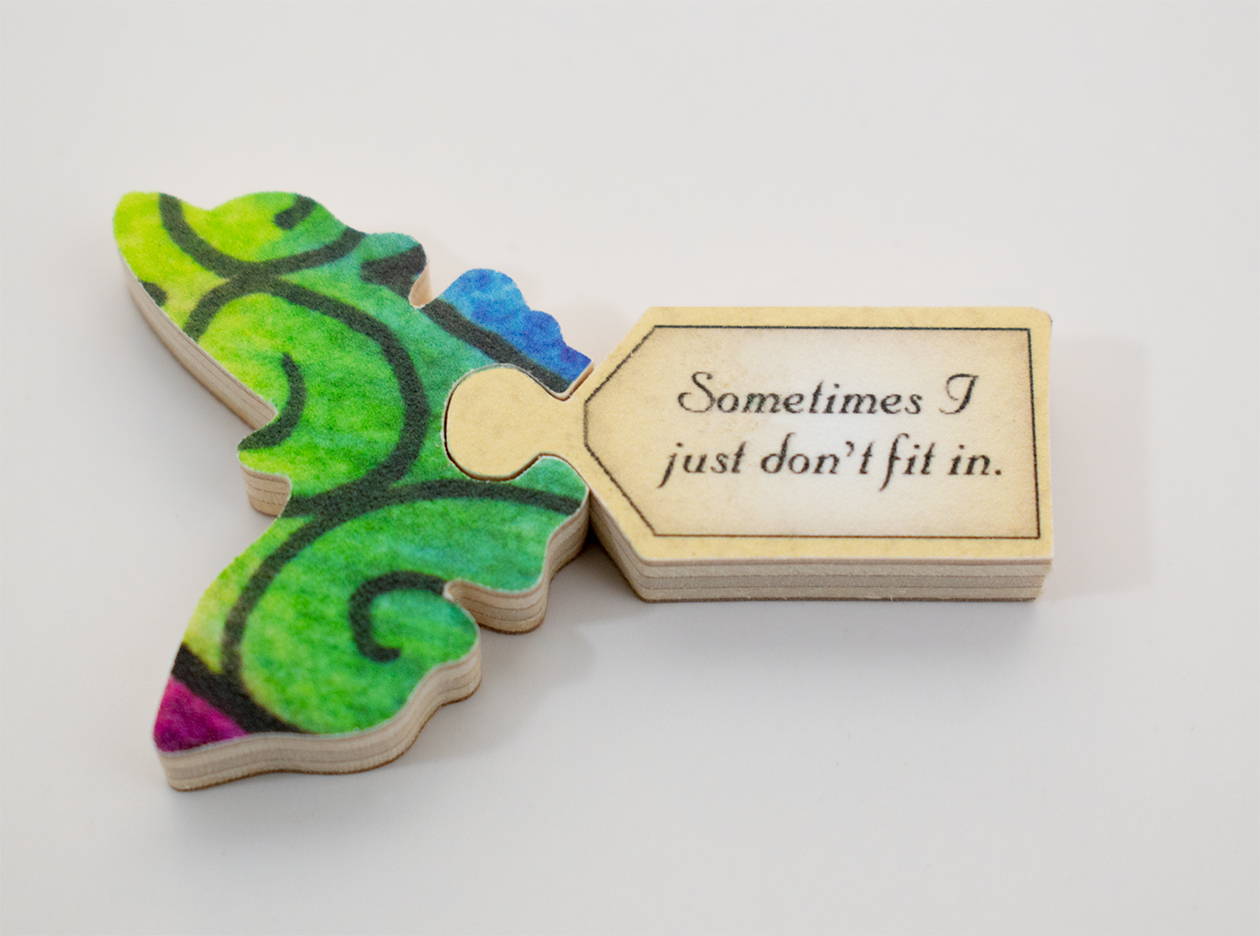 How are Stave puzzles crafted?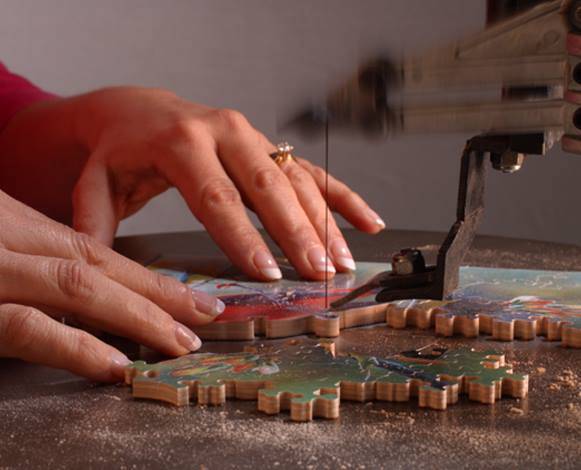 Each puzzle is meticulously hand-cut using delicately fine blades, one piece at a time, by a skilled artisan. No computers, no high-tech. One saw, one crafter—that's it. The cherry back is gently sanded and polished by hand to a soft gleam. Only those puzzles that meet our rigid quality standards actually leave our shop.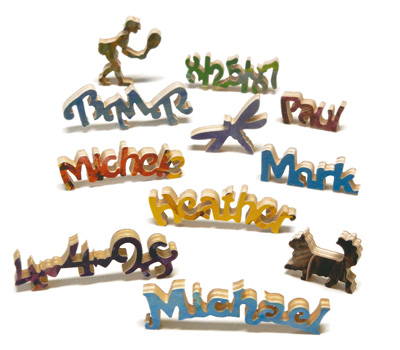 There are two types of personalization: Pieces crafted in (called silhouettes) and hand-written personalization

Silhouettes - You can request your choice of names, initials, dates or special shapes. Silhouettes can reflect your hobbies, pets, sports, family members, trips, or special events. This type of personalization is available in Traditional puzzles.

Hand-written personalization - Sometimes simple and imaginative changes can be made to a puzzle image to make it personal. Have family names hand-written on shop signs, flags, or banners. We can even write a short message on some puzzles. Learn more about personalization.
Does personalization cost extra?
No! We feel names, whimsies, figure pieces (called silhouettes), and hand-lettered personalization are the hallmark of a Stave puzzle. We encourage you to collaborate with us in the creative process so your puzzle will include personal details making it uniquely yours.
Can every puzzle be personalized?
Traditional puzzles have room for names, dates, and silhouette shapes to be crafted into them. Other puzzles have signs, flags, or banners where we can hand-letter a name or short message. Tricks and Teasers, for instance, are designed to be challenging for their size, but leaving no room for personalization. We can, however, put the puzzler's name on the box, hand-lettered in gold.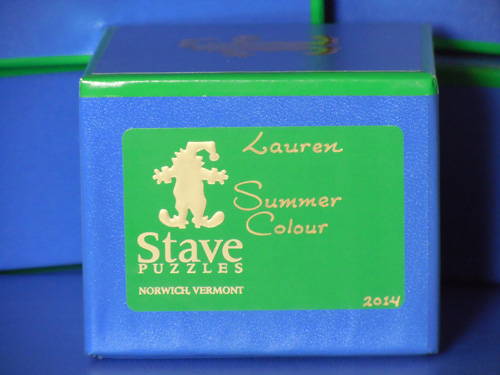 What's your most challenging puzzle?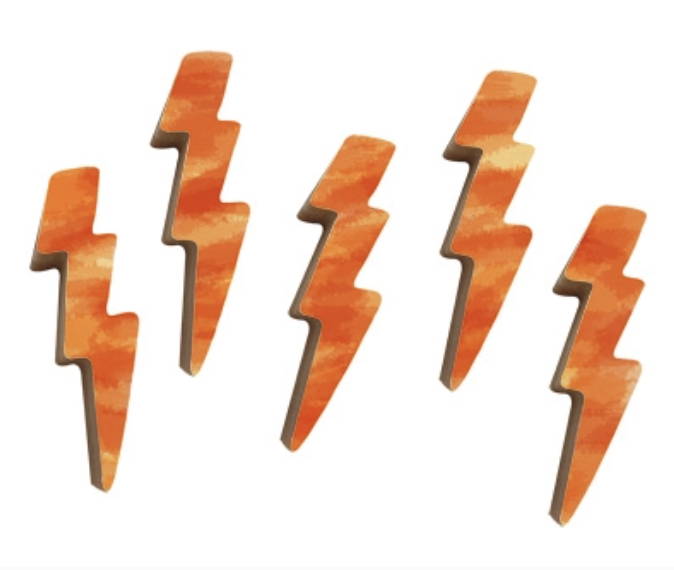 That depends on what type of puzzler you are. Our 5-bolt Trick puzzles are for the true masochist. We consider them to be part of the Stave Torture Chamber! We won't even sell you one of these babies until you've earned your stripes with a Trick puzzle having a lower difficulty rating. That being said, you could get hours of puzzlement and hair-pulling challenge from a large Traditional puzzle as well.
Click here to learn about the different puzzle genres and the unique challenge each has to offer.
Can you make a super tricky puzzle with lots of personalization for about $400?
Probably not. And this is why – we have puzzles in that price range, but they are designed to be challenging for their size, and SIZE is the restriction. We can make a beautiful personalized Traditional puzzle in smaller sizes (including names and silhouette pieces) that will be more of an heirloom puzzle than a tricky one. You have to decide which is more important in your case – trickiness or the personal keepsake quality. In a larger Traditional puzzle, of course, you can have both.
Can you make puzzles from photographs?
Definitely, yes! You can send us a single photo (or many) and we'll make it into a puzzle. Often we'll have ideas about how we could incorporate an irregular edge offering you a greater challenge and more creativity. Frequently we make photo collages for a special occasion. We digitally produce the collage itself and that picture is cut as the puzzle. And, yes! You can have your hard copy photos returned intact.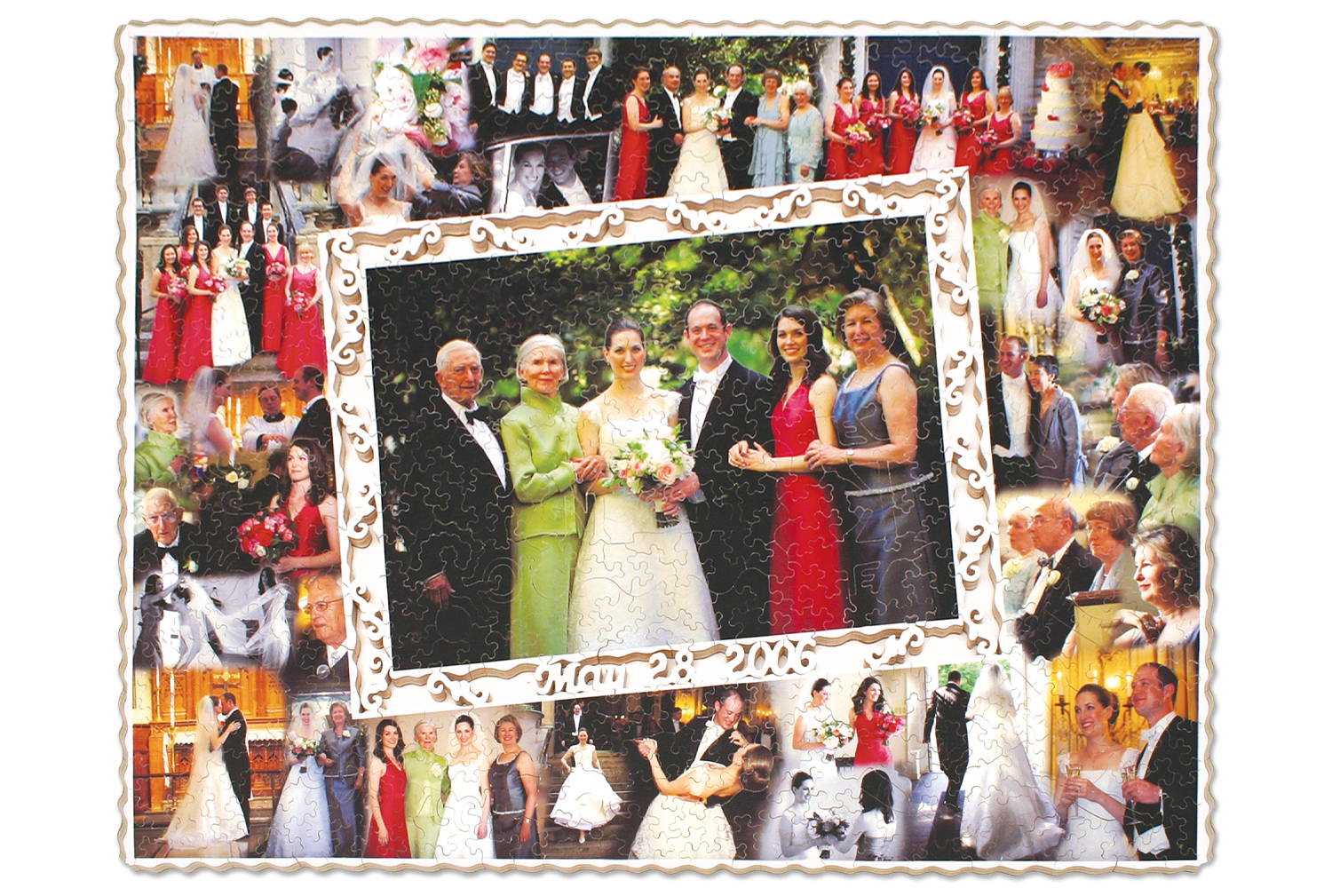 Where are Stave puzzles made?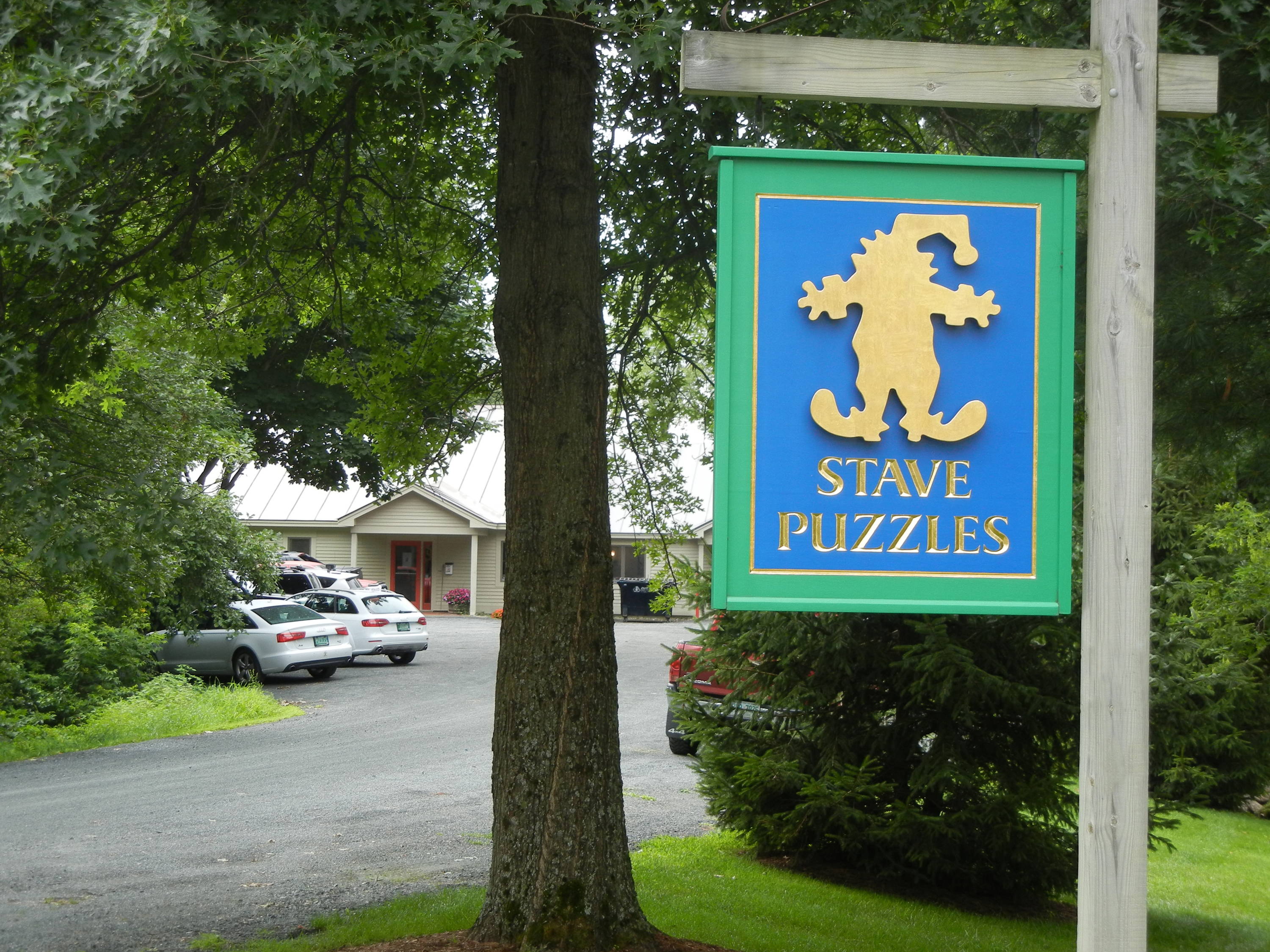 Stave puzzles are proudly crafted one-piece-at-a-time in our puzzle shop nestled in the heart of the Green Mountains in Norwich, Vermont, United States (which is just across the river from Dartmouth College in Hanover, New Hampshire).
How big are the puzzle pieces?
Stave Puzzles offers three different puzzle piece sizes for all of our Traditional puzzles! You can make your piece size selection when personalizing your puzzle image. Stave Design puzzles (Tricks, Teasers, etc.) are only available in Standard. Stave also offers wooden jigsaw puzzles with guestbook-sized pieces – the pieces are large enough for wedding or party guests to sign the back of the puzzle piece. Learn more about Guestbook puzzles here.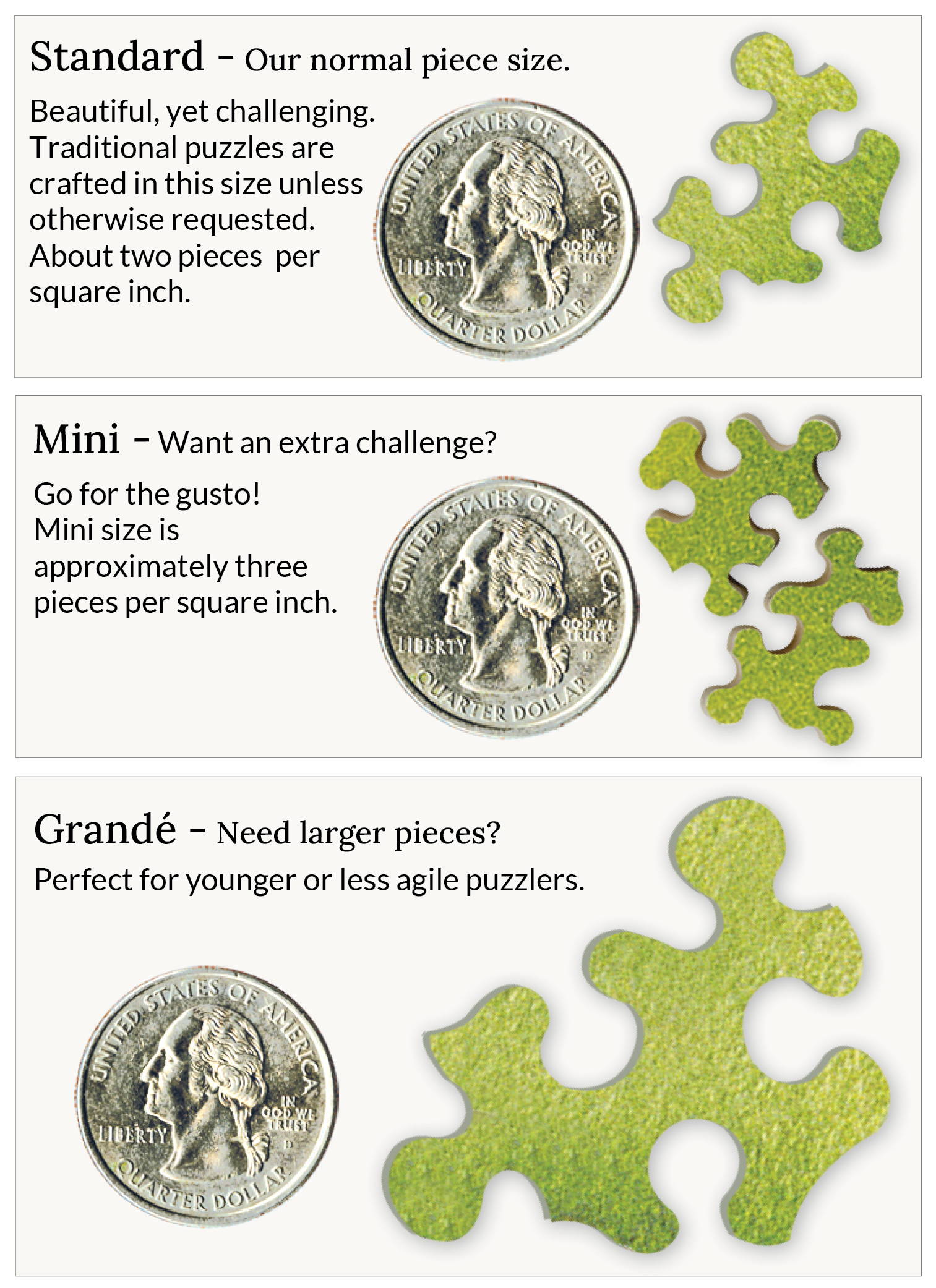 What type of wood do you use?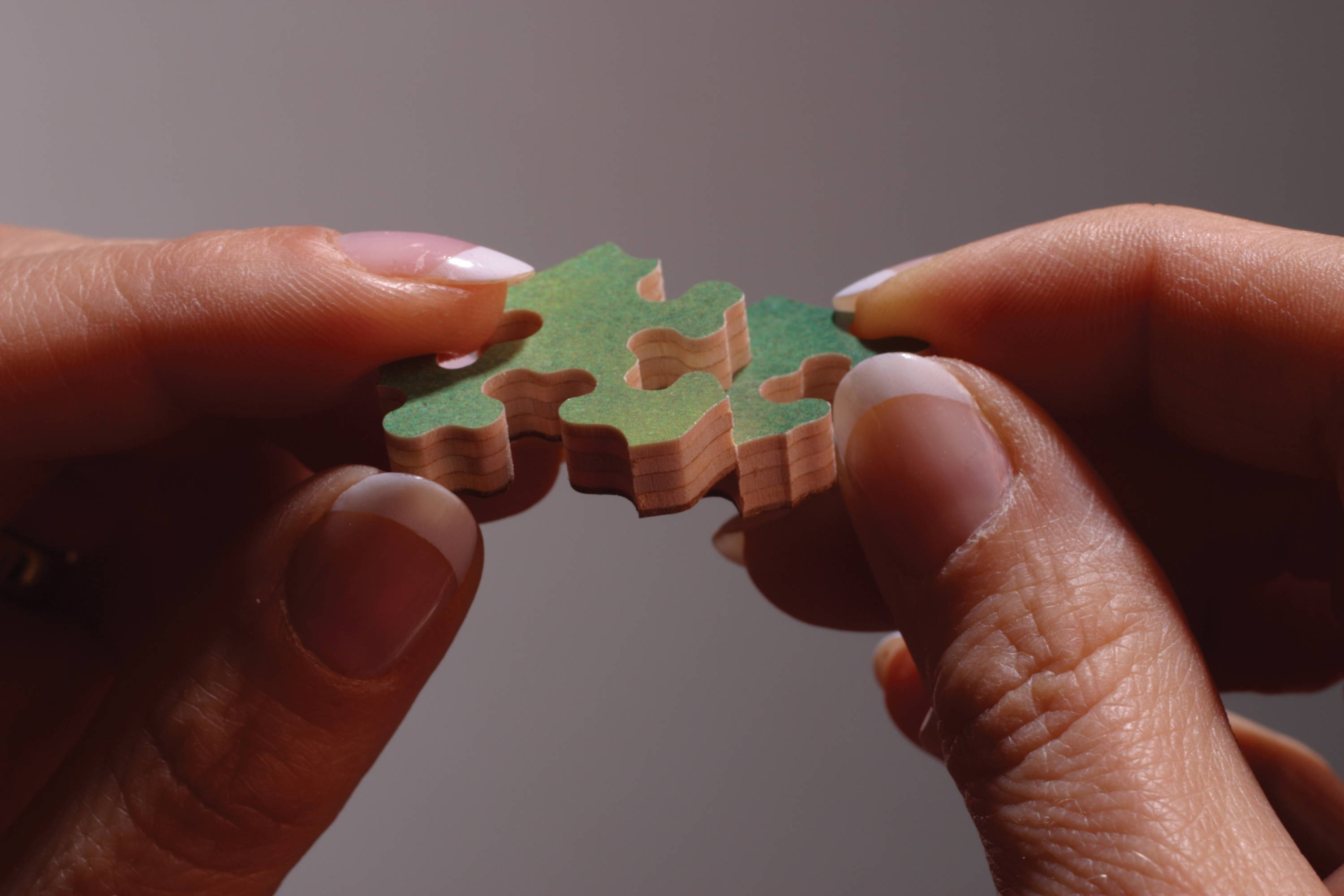 Stave puzzles are handcrafted using a quarter inch, five-layer, cherry-backed wood. To ensure highest quality, we have this wood custom-made for all our puzzles.
Are Stave puzzles good for children?
The Stave Puzzles experience is one that is designed to challenge, stump, and befuddle you. While we encourage family togetherness, our puzzles are recommended for adults.
Why is there no picture on the box?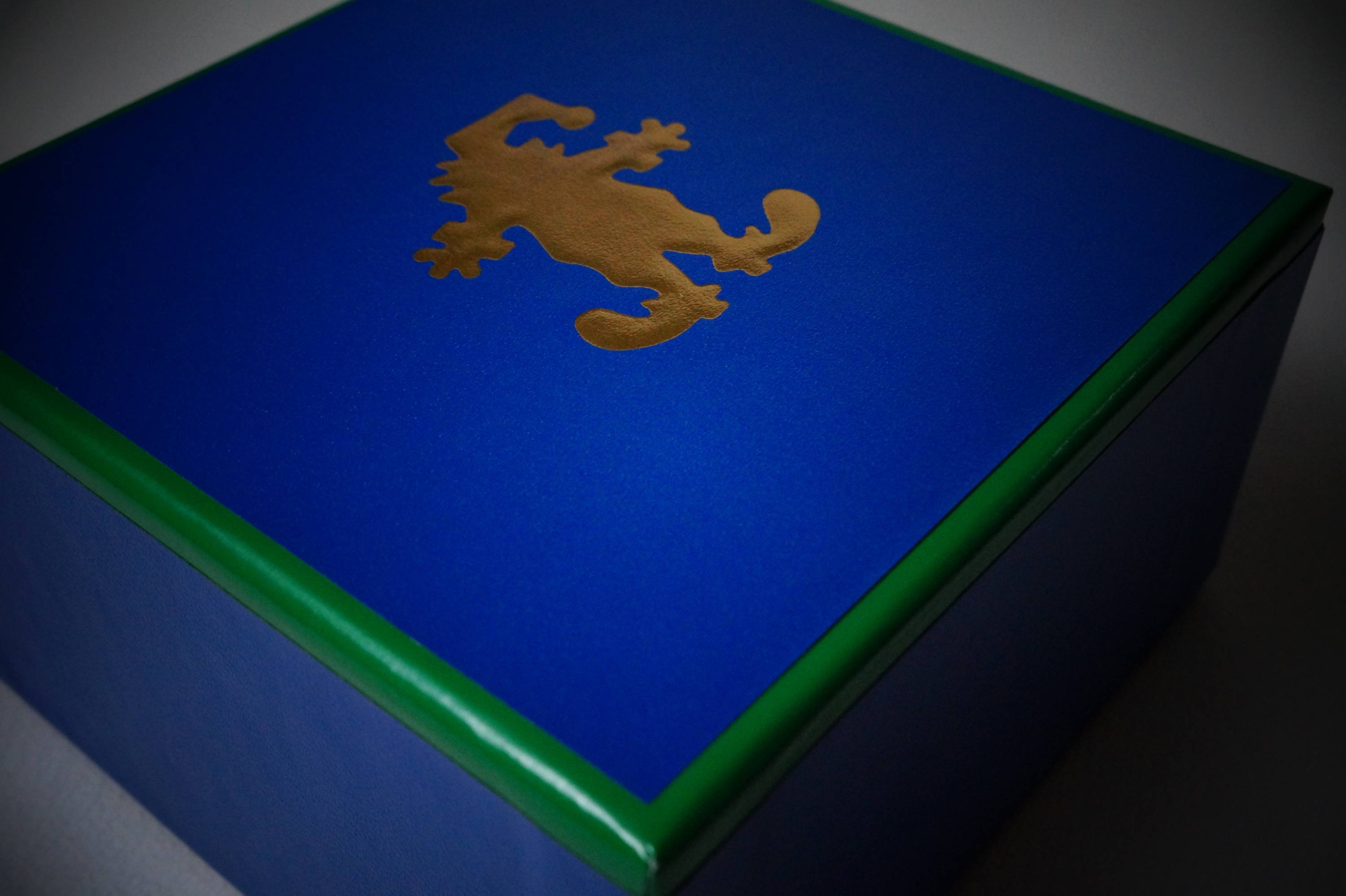 There are two reasons: One, so we can pay homage to the puzzle crafters who came before us and, two, it gives us one more way to torment and tease you - the Stave experience!
How will my puzzle be packaged?
Your puzzle will be packed in our signature blue box or a handmade wooden box (can be purchased separately). In our blue boxes, you will find the special shaped whimsy pieces (called silhouettes) in the bottom of the box. A green piece of tissue seperates the silhouettes from other handcrafted pieces.
Before we ship the puzzle, it is gift wrapped if requested (at no additional fee) and then wrapped in white tissue paper to preserve the gift wrapping and secure the puzzle box for shipment.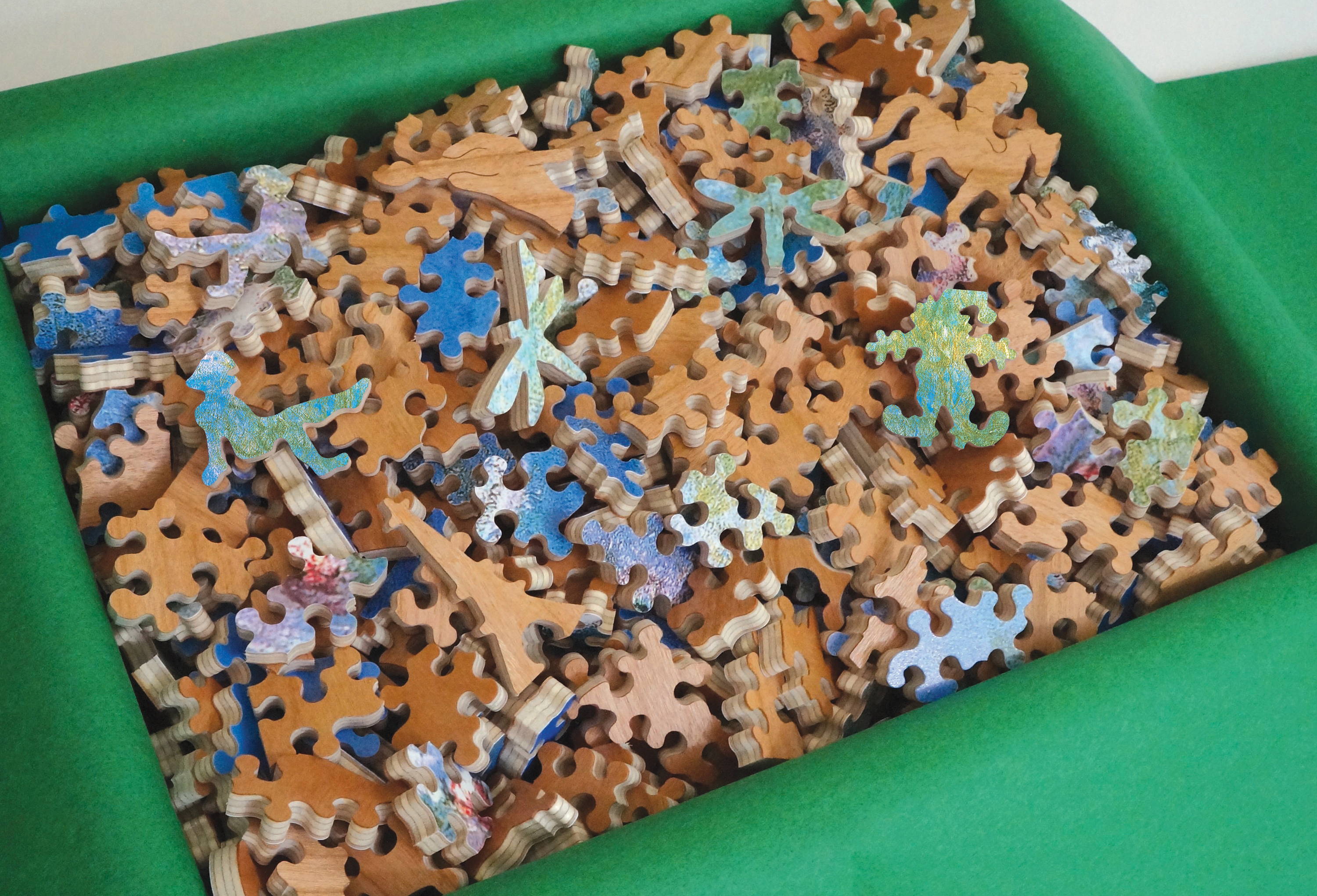 I want to display my assembled puzzle, what do you recommend?
To ensure your Stave puzzle maintains its heirloom quality, we recommend taking your puzzle to your local frame shop to have them assist with preserving it for display. We have seen many clever ways of a puzzle being showcased - from having the puzzle be removable so it can be worked in the future or being placed between two pieces of museum glass so it can be viewed from either side.
What is up with the clown piece in my puzzle?
Every Stave puzzle will include our signature clown logo piece. You will find that the wood side of the clown indicates the month and year it was crafted and the initials of the artisan that handcrafted your woden jigsaw puzzle - all hand-lettered in gold ink.
You can identify your crafter's initials, by visiting the Tormentors page.
Can I purchase a Gift Certificate?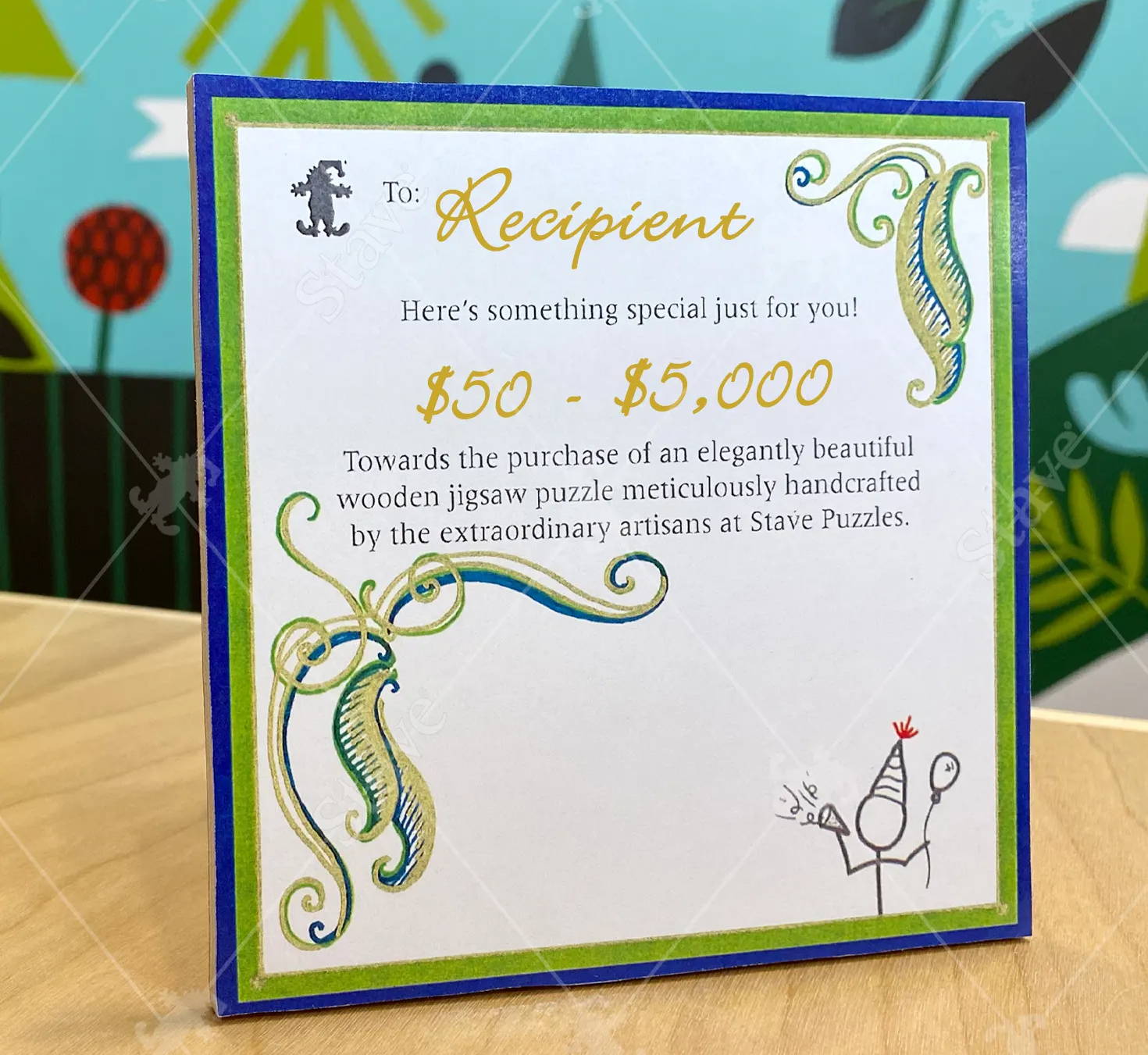 We offer two types of gift certificates:
Wooden Gift Certificates, made from the same wood we use to create our puzzles, these certificates can be ordered in a variety of denominations and are hand-lettered.
Digital Gift Certificates, are always ready to go! Send it right to the recipient for as an instant gift!
Do you have puzzles InStock that you can ship today?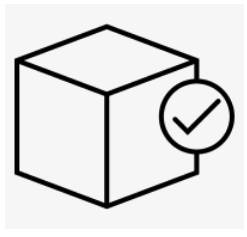 Yes! While most of our puzzles are custom cut to order (3-6 weeks), we keep pre-crafted puzzles on hand for last minute gifts or a quick puzzling fix. Because these puzzles are already cut, they offer no room for personalization. We can, however, put the puzzler's name on the box, hand-lettered in gold. Look for the shipping box icon when you browse the online store, or you can view just the InStock puzzles. In most cases, these puzzles ship the next busy day. In a super rush? Give us a call for same day shipping options.
How can I search to find puzzles and other products on the website?
There are a lot of ways you can search the Stave Puzzles online store:

Search Box at the top right of any page, just tap the spy glass and search for the puzzle title, artist name, or keyword.
Search by Puzzle Type, Occassion, or Theme, you can find these at the top of the website under shop or in the store on the left hand side.
Search by Artist, you can either use the spy glass and type in the artist name or use or artist directory here.
Do you have any discounts or promotions?
The best way to receive the scoop on our promotions and offers is to join our email list! You can sign up using the form in the footer of this page.
Why is my offer code not working?
Offer codes often have exclusions and expiration dates, please look at the email or marketing piece carefully to see if the puzzles in your cart apply. If you believe the offer code should apply, please contact Stave so we can assist.
Is gift wrap really free?
Yes — it's like the cherry on top! A special gift deserves special attention. We wrap your gift like a friend would, not a department store. As an extra treat, all gifts wrapped for the Holidays include a free hand-cut Stave ornament.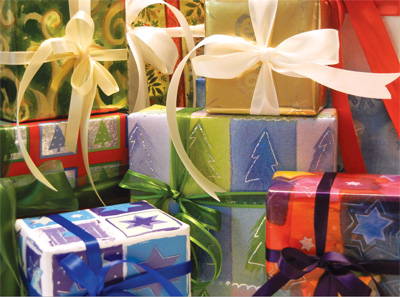 I want to purchase a puzzle for a special occassion, when should I order by?
This depends! Large Traditional puzzles take longer to craft than a 50 piece TidbitTM (for example). Due to the handcrafted nature of our product, the more time you can give us the better. We suggest 4-6 weeks, but realize this might not always be possible. If you have a tight deadline please contact us to discuss options.
Is there another way to order a puzzle besides online?
Stave is known for our top-notch, red carpet service. If you are looking for more personalized assistance with your order we'd be happy to help over the phone or by email.
Stave's Puzzle Experts are available Monday - Friday, 9:00 AM to 5:00 PM.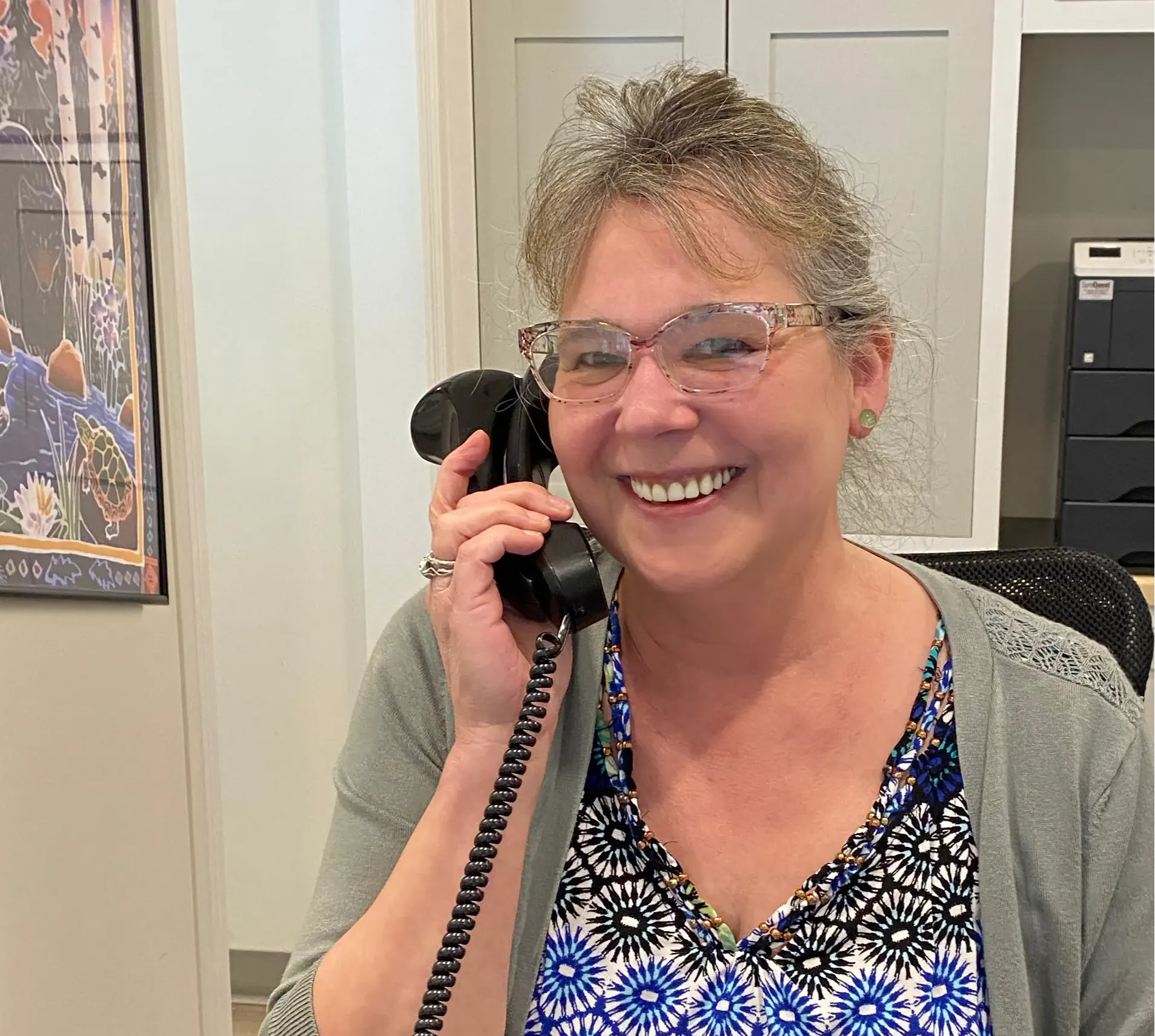 Where does the name Stave come from?

In 1974 Steve and Dave started the business together. They combined their names to make Stave - which ironically also means "to break into pieces". Fitting, isn't it!? Two years later Steve bought the company for a dollar and a saw. Dave went on to start his own company and now has a successful art career. Steve and Dave remain great friends to this day! Read the Stave Story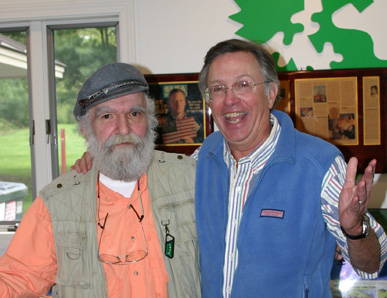 Who can I contact about accessibility issues I encountered on this site?
Stave Puzzles is committed to making its website accessible to all individuals. Please CLICK HERE to review our Accessibility Statement.
Can I visit the Stave Puzzles shop to see how the puzzles are made?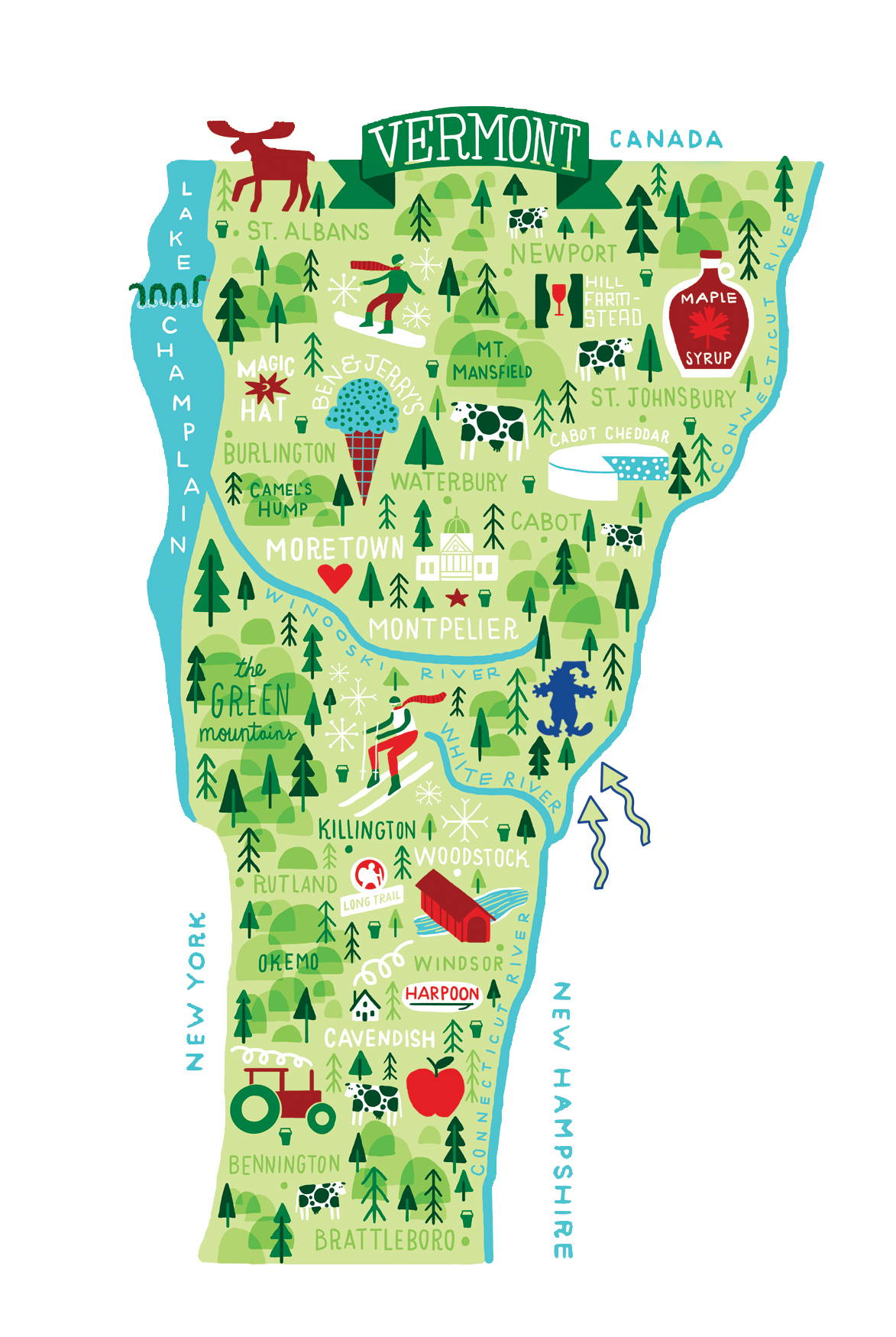 Yes! We have a wonderful showroom full of spectacular puzzles and we'd love to give you a tour.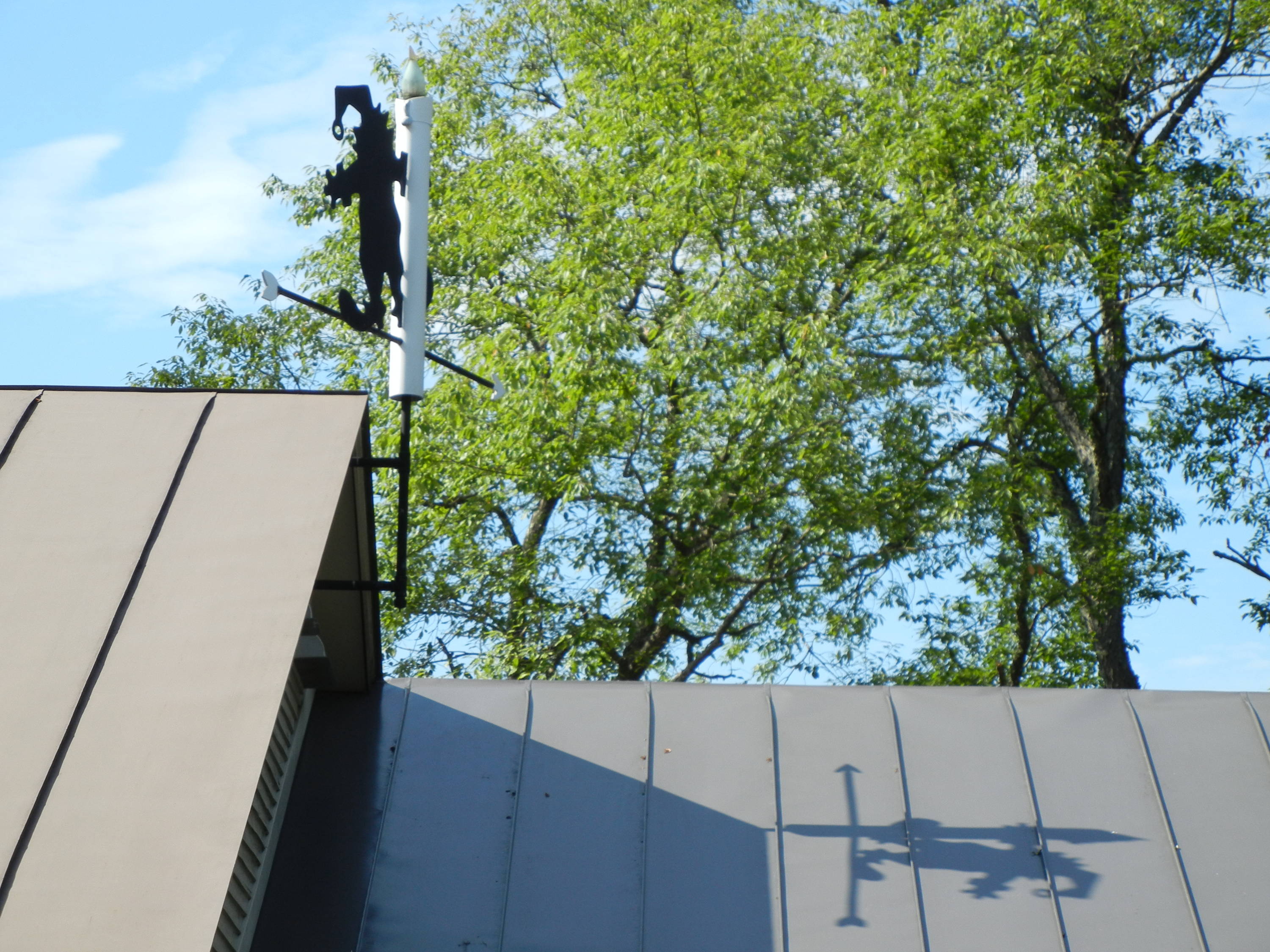 What stores sell Stave puzzles?
None. Stave puzzles are sold exclusively by us directly to you. The personalized nature of our puzzles is enhanced by good communication between you, the puzzler, and us, the crafters.
Do you have a paper catalog?
Yes, while the best place to view all of Stave Puzzles offerings is online we can mail you a catalog that explains the Stave puzzle types, custom photo puzzles, and all the other things that make Stave Puzzles unique and special. You can fill out the form on our contact page or give us a call to request your copy.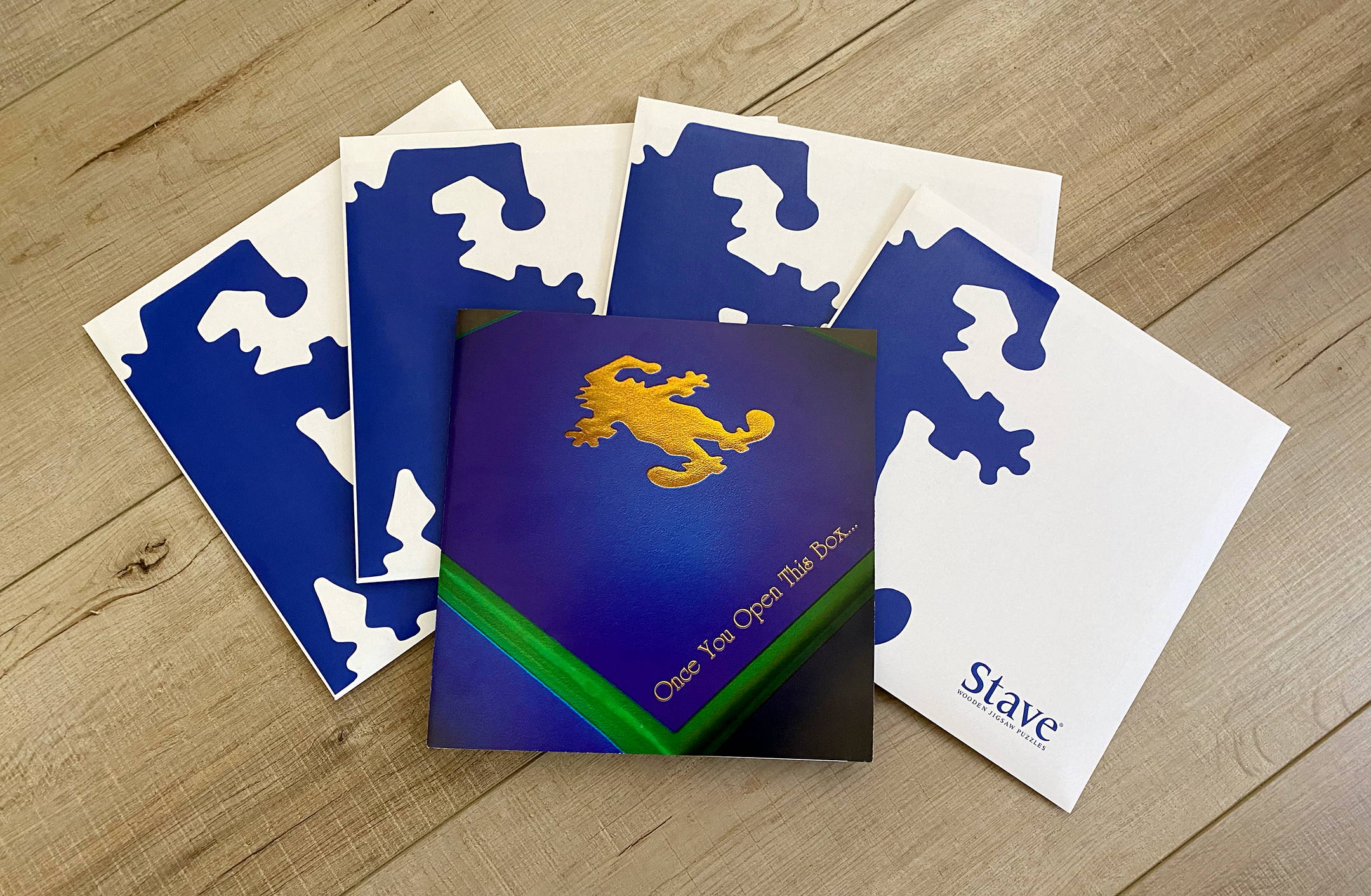 Where can I try a Stave Puzzle?
While you can only purchase one of our puzzles from our Vermont workshop, you can find and enjoy our puzzles around the United States at an assortment of inns, hotels, and resorts. Offered as a guest experience, you can try our puzzles while visiting some of our favorite properties. View our list of Stave Inns and Resorts here.
This looks like a fun place to work, are you hiring?
Stave Puzzles is an extremely fun and rewarding place to work! You can see our current opportunities and learn more about our workplace culture here.
Still Have Questions? We're Here To Help!