We've learned that the only way to have the full Stave experience is to hold the intricately crafted puzzle pieces in your hand, smell the wood, and hear the click of the pieces as they fit into place. If you already own a Stave, you know this better than anyone. Every handcrafted puzzle is transformed into a unique and graceful work of art, packed with clever silhouettes and designed to delightfully confound and confuse you. How can this possibly get any better? Imagine immersing yourself in an intimate setting while indulging in a Stave puzzle.

We have been very fortunate to win the affections of many luxurious resorts, inns, and Relais & Chateaux properties. Relaxed guests are often elated at how much fun they have together over the puzzle table. When you travel with Stave, you travel with the best!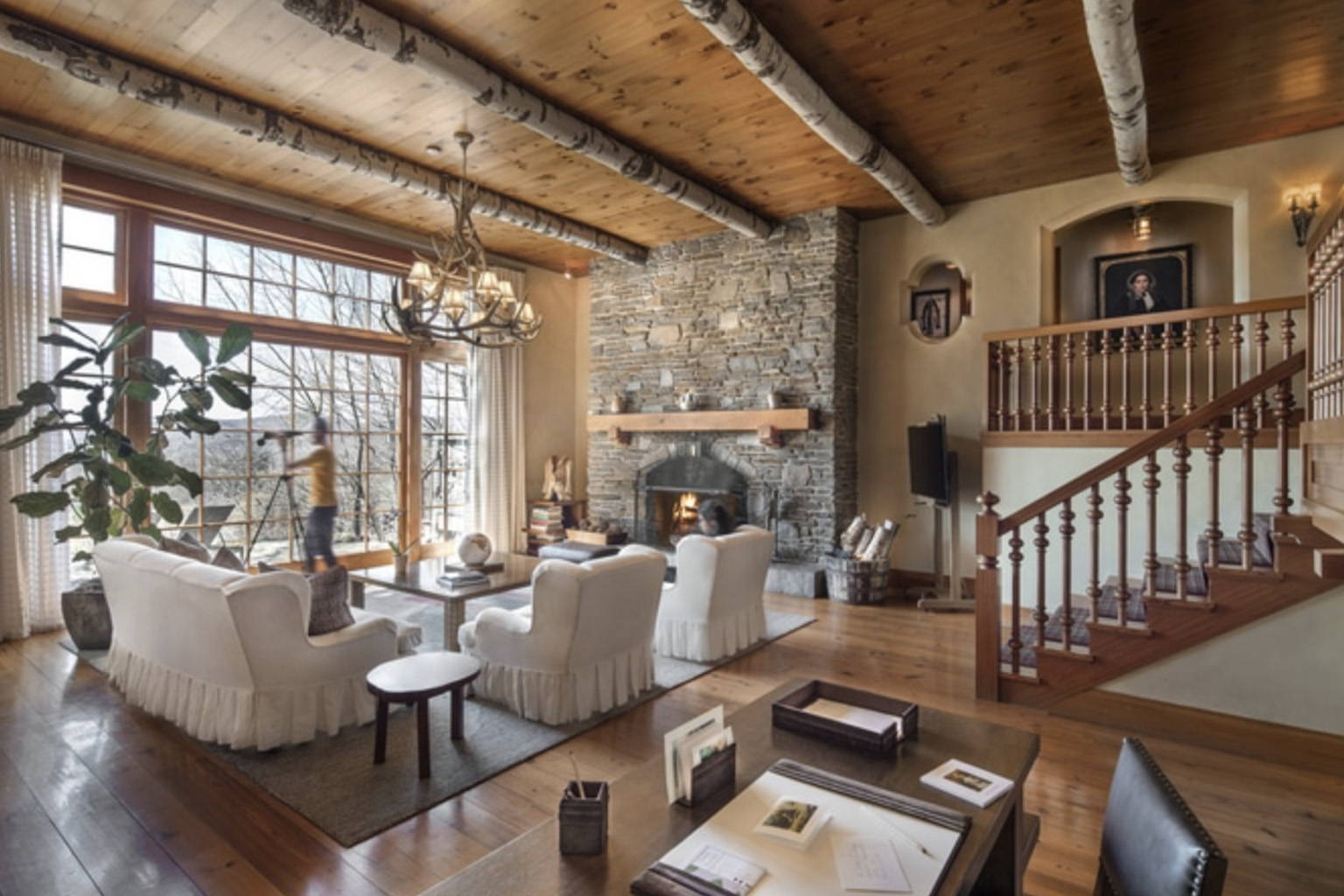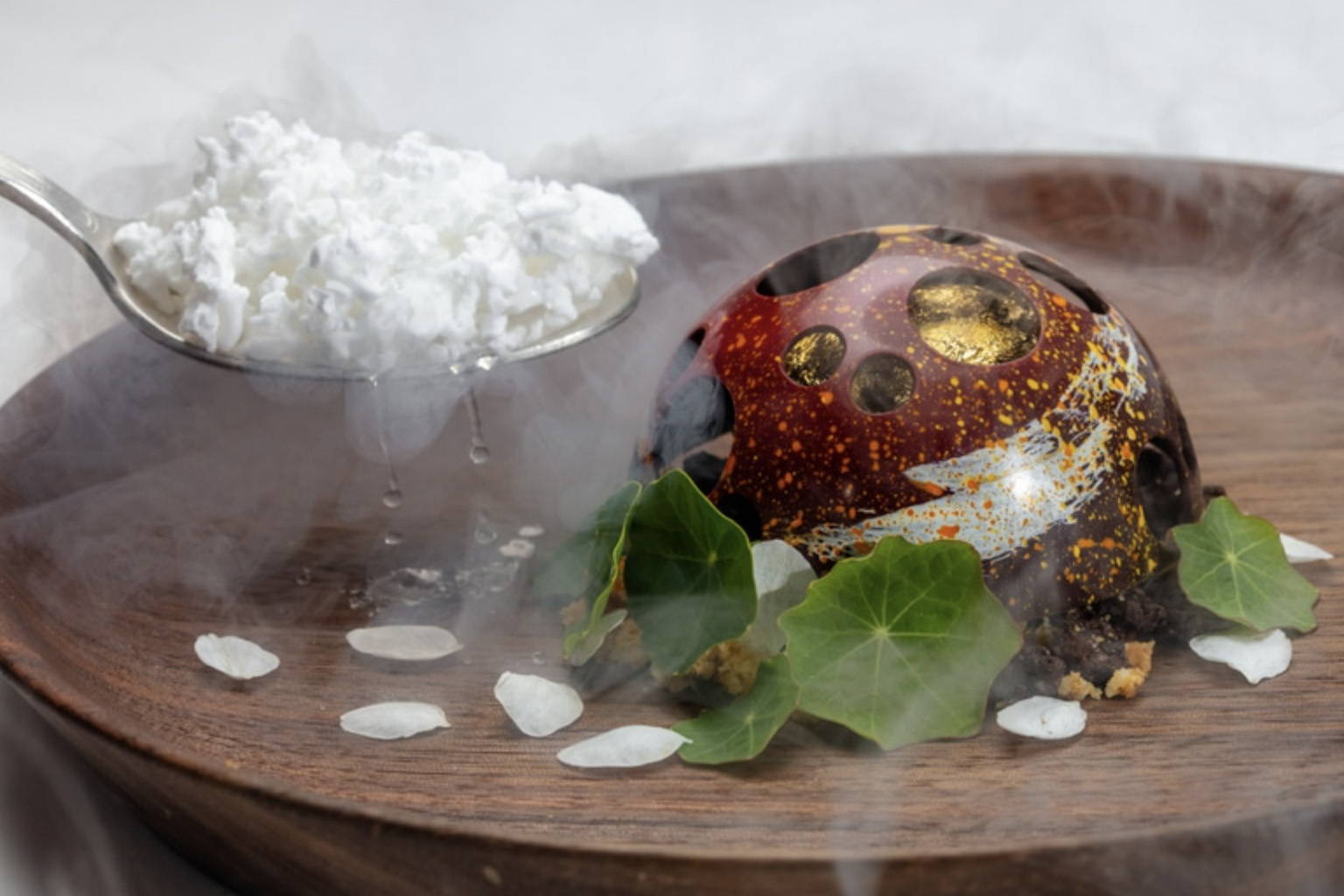 Twin Farms is a unique country estate getaway for all seasons situated on over three hundred acres of wildflower meadows, hardwood forests, ancient gardens and private ponds in Barnard, Vermont, just ten miles north of picturesque Woodstock. The original 1795-era farmhouse and lodge have been converted into gracious living and dining rooms, plus six elegant guest suites. Ten freestanding guest cottages, each with their own interior design style, are dotted about the property, The Farmhouse at Copper Hill provides an additional four suites.
Stave has been entertaining Twin Farms guests for many years with a small complimentary wooden jigsaw puzzle and a variety of other puzzles on the premises for their puzzling enjoyment. Stave is only 45 minutes from Twin Farms so many guests, upon becoming hooked on a Stave puzzle, often drive over to have a tour of our workshop.
LOCATION
452 Royalton Turnpike, Barnard, VT 05031
RESERVATIONS
www.TwinFarms.com
Over 20 years ago a Stave employee and her husband stayed at the Rabbit Hill Inn, one hour north of Staveland. She said it was a beautiful inn whose owners loved jigsaw puzzles. So we contacted the inn owners and bartered our puzzles for their rooms. Over the years most of our employees have enjoyed staying at this wonderful inn while numerous Rabbit Hill Inn guests have loved working the numerous Stave puzzles furnished for them and many have become hooked on Stave.
Chosen as a "Romantic Hideaway" by "Discerning Traveler" and often featured as a chosen New England destination by the "Boston Globe", Rabbit Hill Inn sits in the charming little town of Lower Waterford, VT. This Northern Vermont inn exudes an ambiance of bygone days when Lower Waterford was the perfect midway stopping point for folks traveling from Boston to Montreal.
Beautiful vistas of the White Mountains of New Hampshire and the hills of Vermont can be seen from the front porch and lawn of the Northeast Kingdom Bed & Breakfast. The 18th and 19th century architecture invites you to linger, to slow your pace to that of another less hurried era. This feeling will be reinforced as you take your breakfast and dinner in the welcoming Vermont restaurant dining room or afternoon tea and refreshments in the parlor, part of the common area at Rabbit Hill Inn.
LOCATION
48 Lower Waterford Rd Fork, Lower Waterford, VT 05848
RESERVATIONS
www.RabbitHillInn.com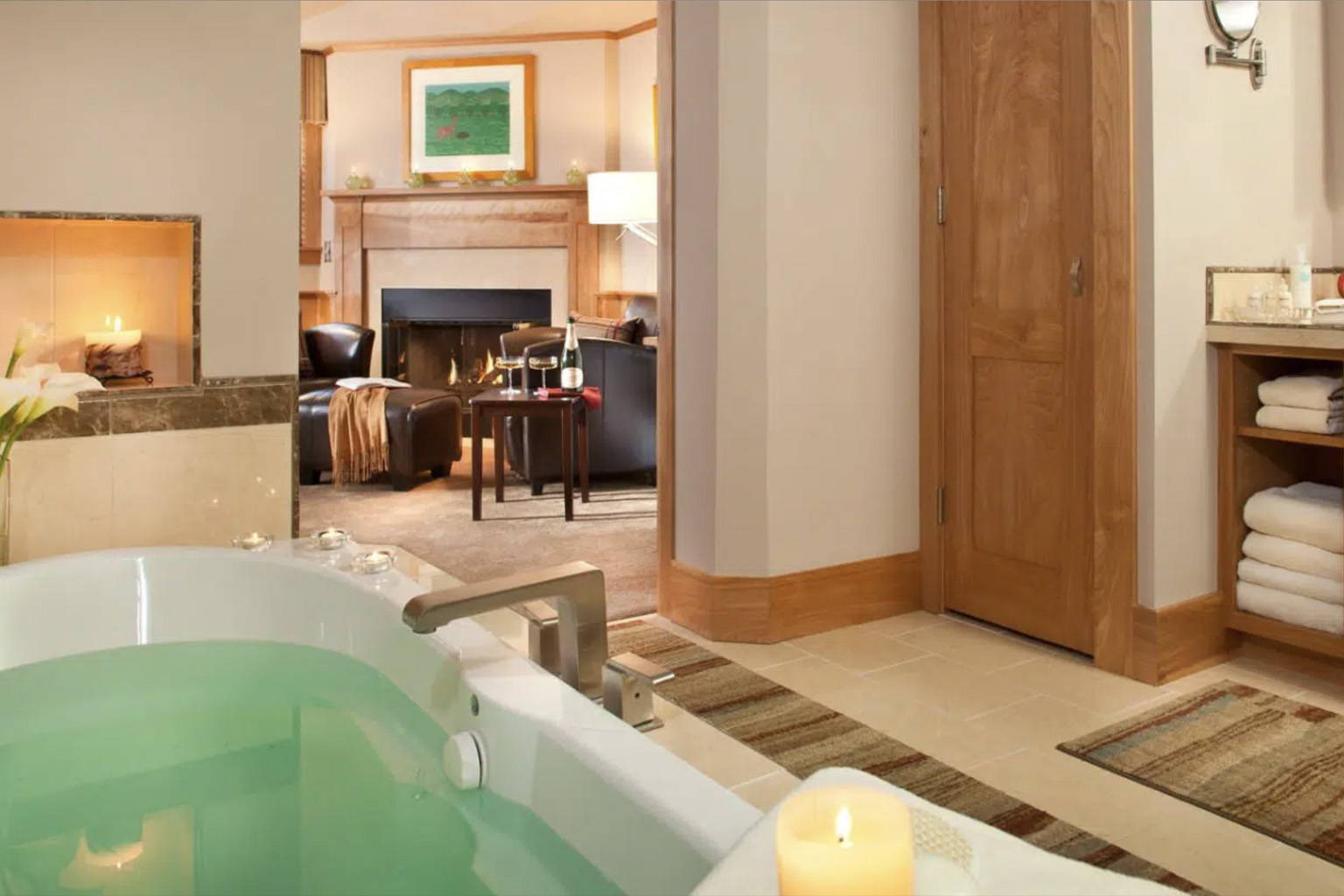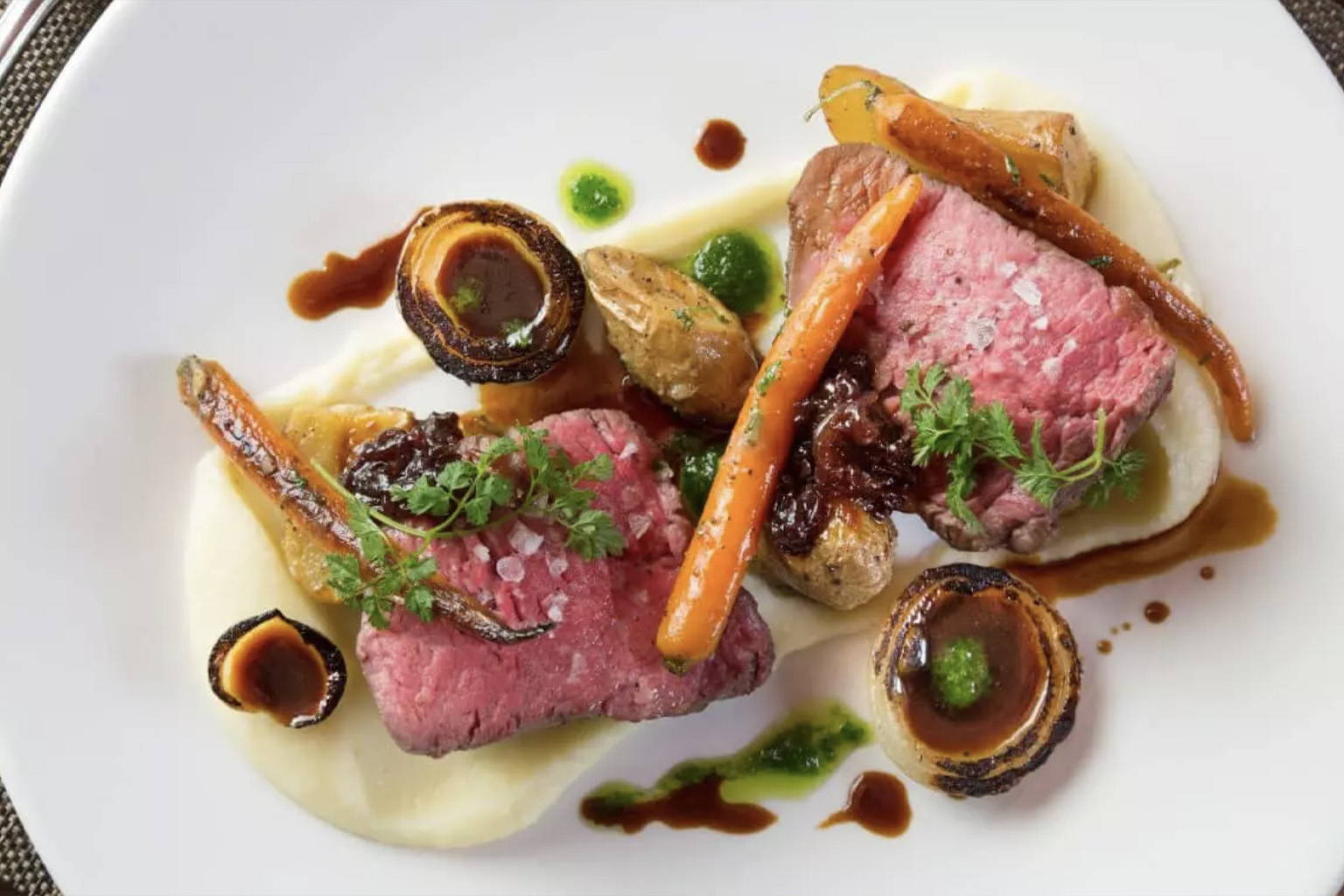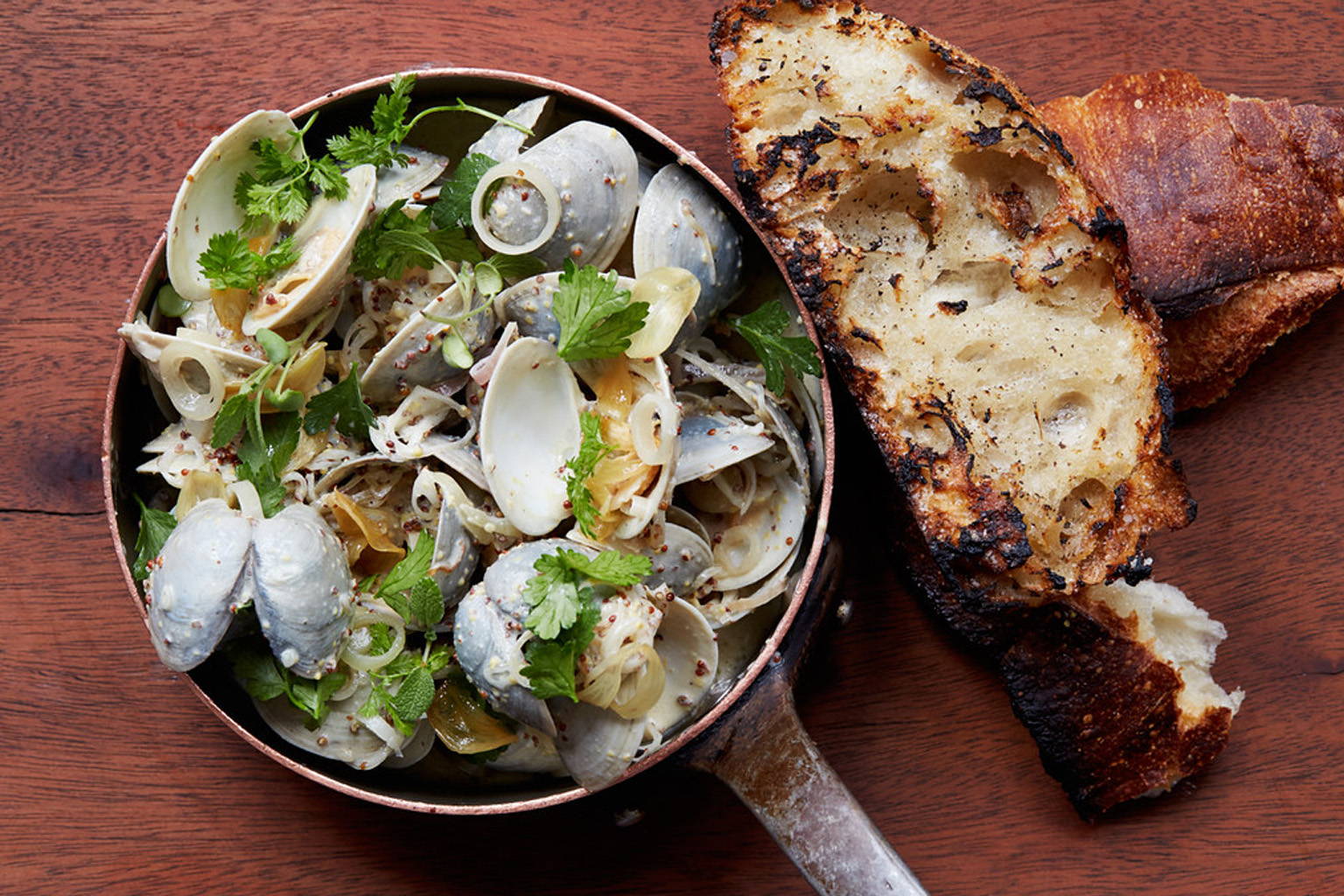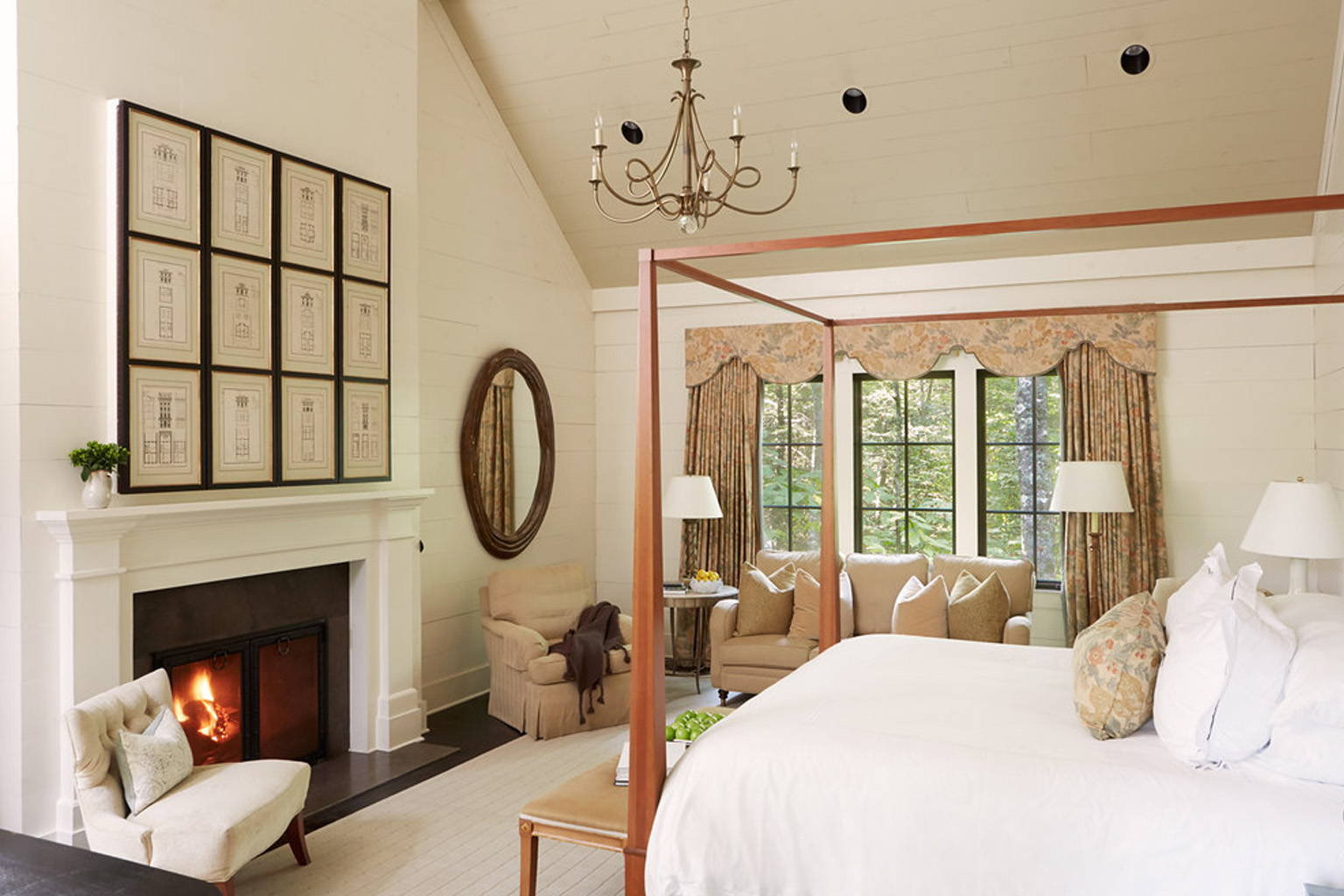 In 1940, Mrs. Florida Lasier of Chicago snagged her silk stockings on a wild blackberry bramble while exploring the idyllic Smoky Mountain foothills, and Blackberry Farm was born. Thirty-six years later, the Beall family invested their hearts and souls in the same romantic site that became their family home and lifelong passion. Today, one of America's most celebrated intimate luxury hotels beckons discerning guests who aspire to escape modern-day frenzy and slip into a Blackberry state of mind. Situated on a pastoral 4,200-acre estate in the Great Smoky Mountains, Blackberry Farm will show you the many reasons why the 2004 Zagat Survey rated it as the #1 Small Hotel in America.
LOCATION
1471 W Millers Cove Rd, Walland, TN 37886
RESERVATIONS
www.BlackberryFarm.com
Perched high on the bluffs of Watch Hill, Rhode Island, the Ocean House is an iconic New England seaside resort. Famously known for its warm yellow façade and stunning views of the Atlantic, the Ocean House opened in 1868 just after the Civil War. The hotel gained prominence among the historic New England hotels built during this era. For those who could afford the luxury of travel, the Ocean House in the early 1900s became the quintessential summer home attracting many distinguished guests. The grand Victorian hotel was a genteel beach resort where generations of families and guests from across America came "to summer." The Ocean House welcomed guests for 135 years or more until it closed in the early 2000's.
In 2004 a new structure replicating the original exterior design was conceived. Today, this much-loved beach hotel has been recreated to convey the romance of its storied past and the rich character of Watch Hill, Rhode Island.

The new resort features 49 rooms and 13 Signature Suites, providing more spacious accommodations than the original structure. More than 5,000 salvageable artifacts and furnishing elements were lovingly harvested from the original structure's historic interiors.
The stunning hotel grounds capture the charm of coastal Rhode Island with a private white-sand beach with views of Montauk, Block Island, the Atlantic Ocean plus the luxury of cabana beach service. Outdoor venues for private events, dining, and cocktails, a beachfront fire pit for enchanting evenings, putting green and tournament-level croquet lawn are all part of the charm.
LOCATION
1 Bluff Ave, Westerly, RI 02891
RESERVATIONS
www.OceanHouseRI.com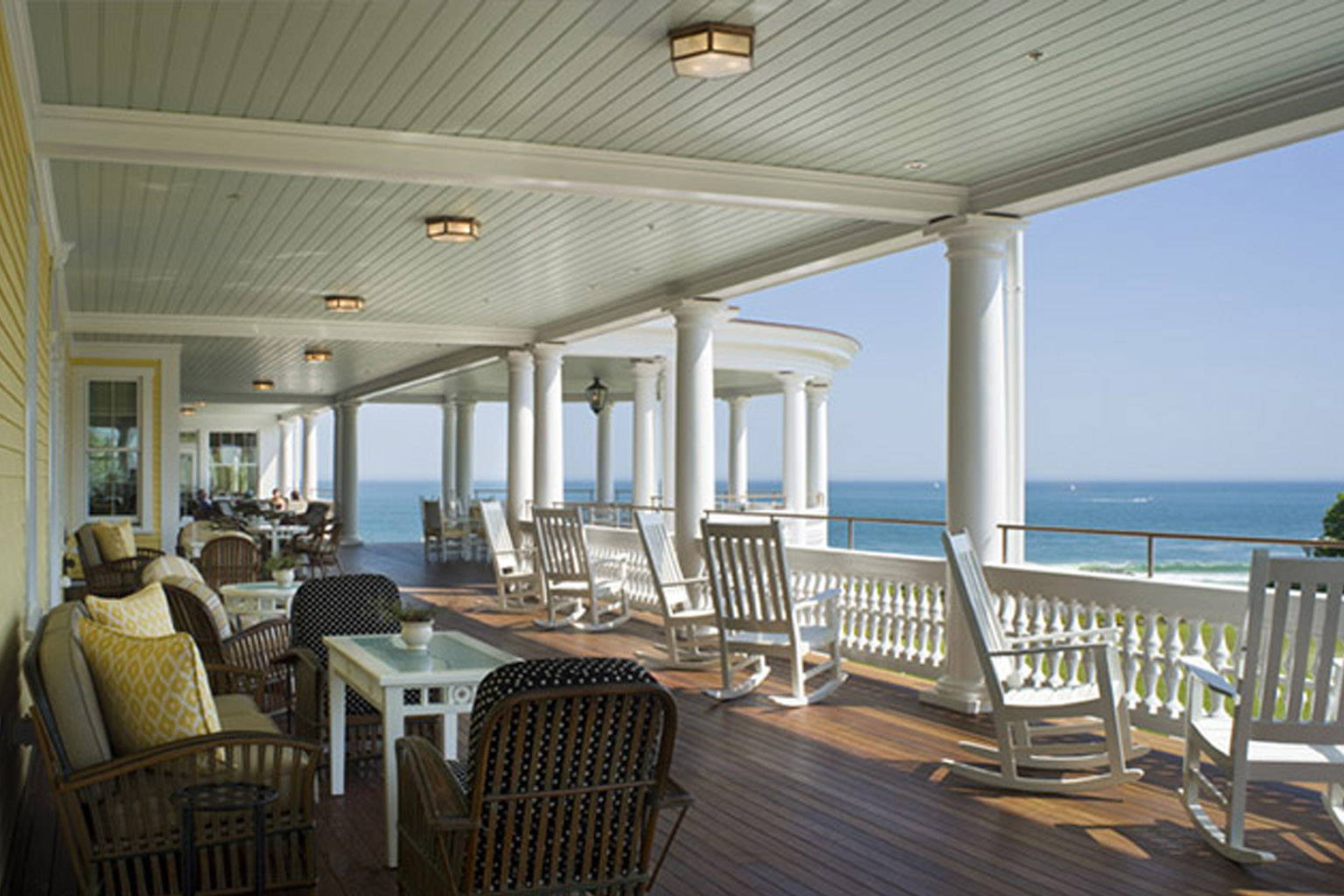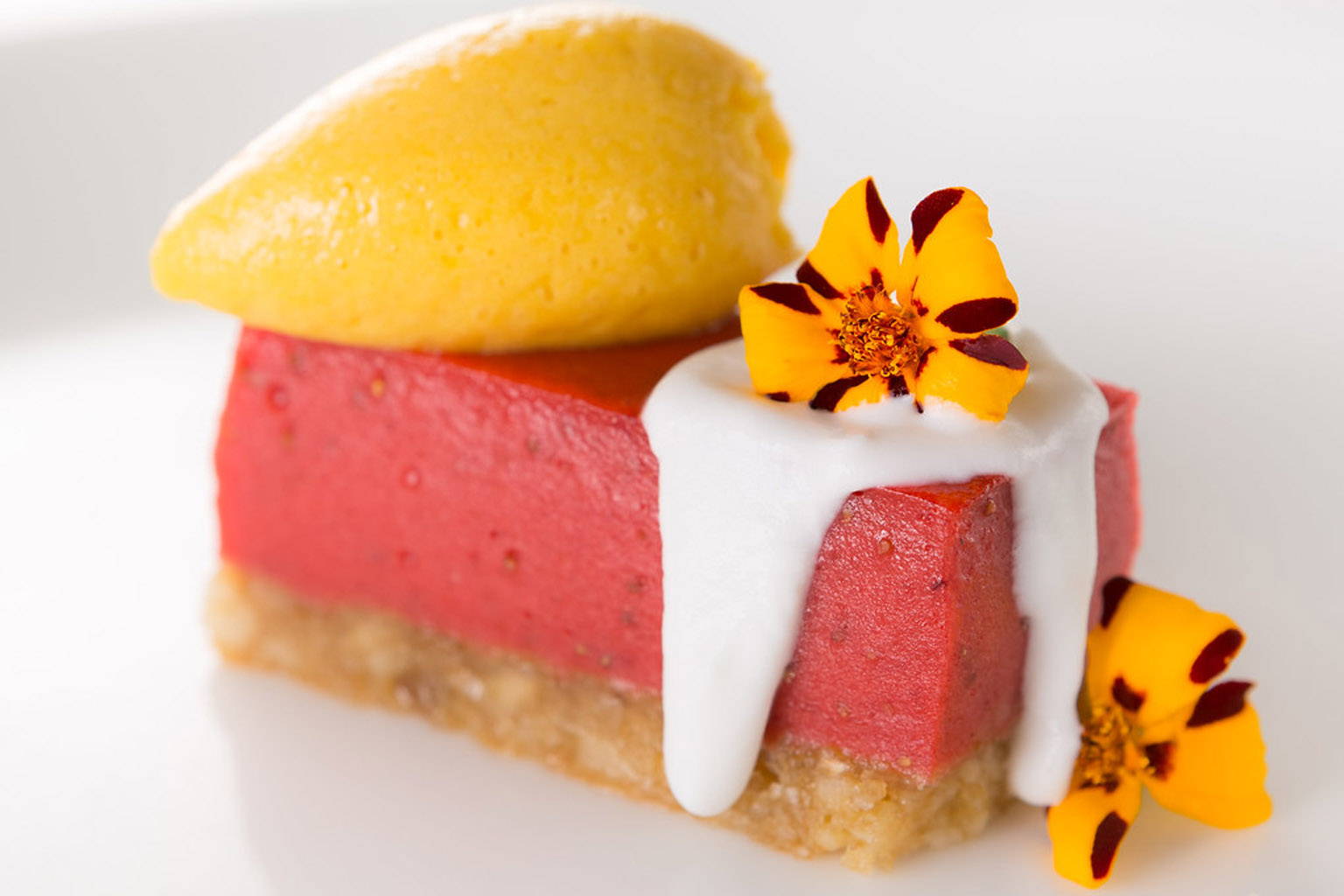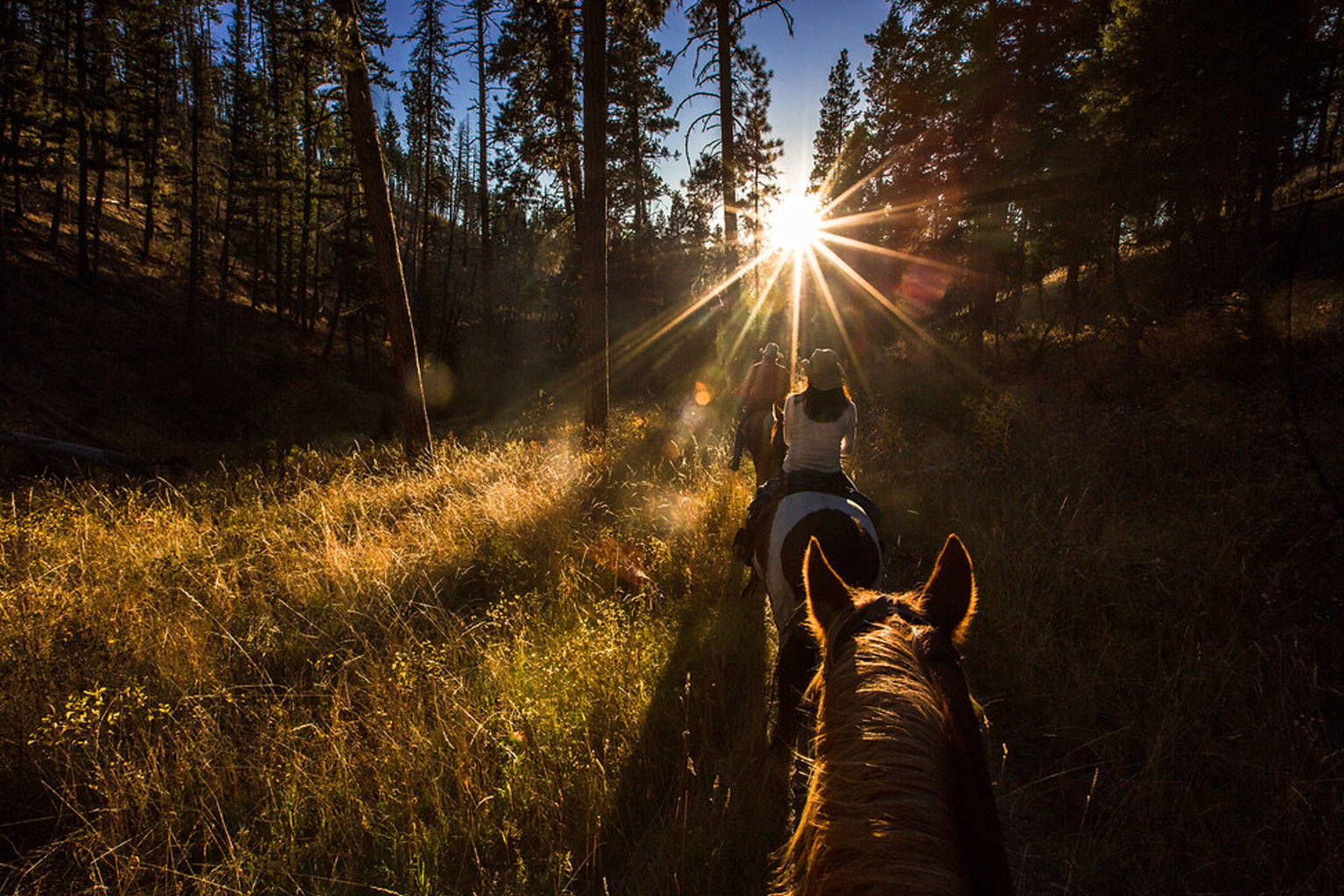 Triple Creek Ranch is a small, intimate resort designed for adults. Situated among the towering pines on the side of Trapper Peak, the highest mountain in Western Montana, this unforgettable retreat offers the merging of unmatched natural beauty with the height of comfort and personal service. From the beautiful, welcoming main lodge, a world-class restaurant and paramount wine cellar, to the deluxe private guest cabins nestled in the trees throughout the property, it's the attention to the smallest details that make the Triple Creek Ranch experience so memorable. In 1995, Triple Creek Ranch became a member of the prestigious Relais & Châteaux Association.
LOCATION
5551 W Fork Rd, Darby, MT 59829

RESERVATIONS
www.TripleCreekRanch.com
Way back in 1995, we received a call from the owner of The Point inquiring about having Stave Puzzles in their pub. This was in the very early years of our Inn partnerships and the intimate size of The Point was very appealing. Over the years we have entertained a number of prominent guests there.
The Point is a vibrant and exclusive house party, an elegant hideaway, the essence of rustic splendor, luxury and whimsy amid Adirondack Mountain wilderness. Built in the tradition of a Great Adirondack Camp, The Point Resort marries opulent authenticity with epicurean amenities and a secluded, relaxing wilderness. Lavishly expressed and painstakingly constructed on the original site of William Avery Rockefeller's Camp Wonundra, The Point continues that tradition of the Great Adirondack Camp era; with the Elegance and opulence of today.
LOCATION
222 Beaverwood Rd, Saranac Lake, NY 12983
RESERVATIONS
www.thepointresort.com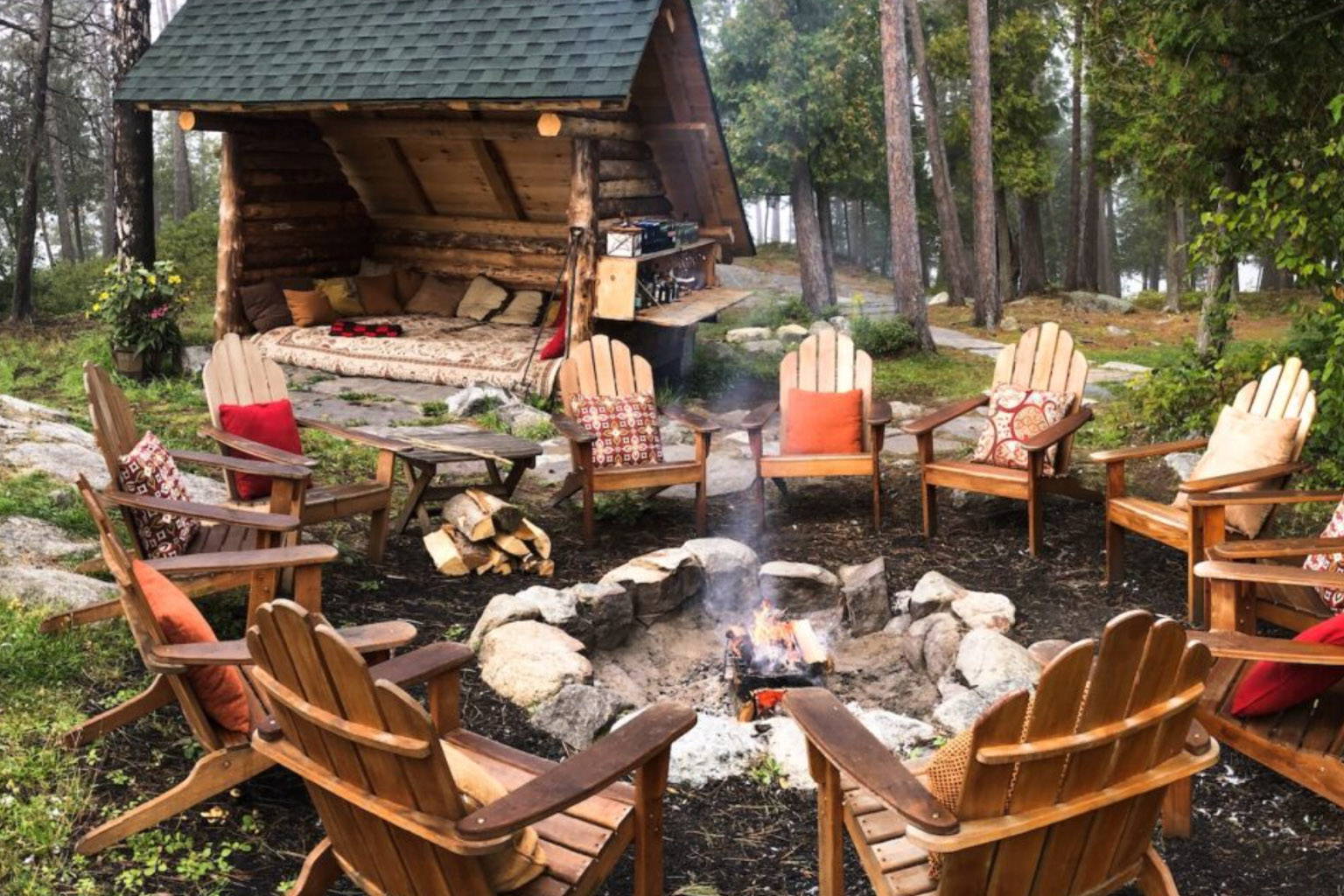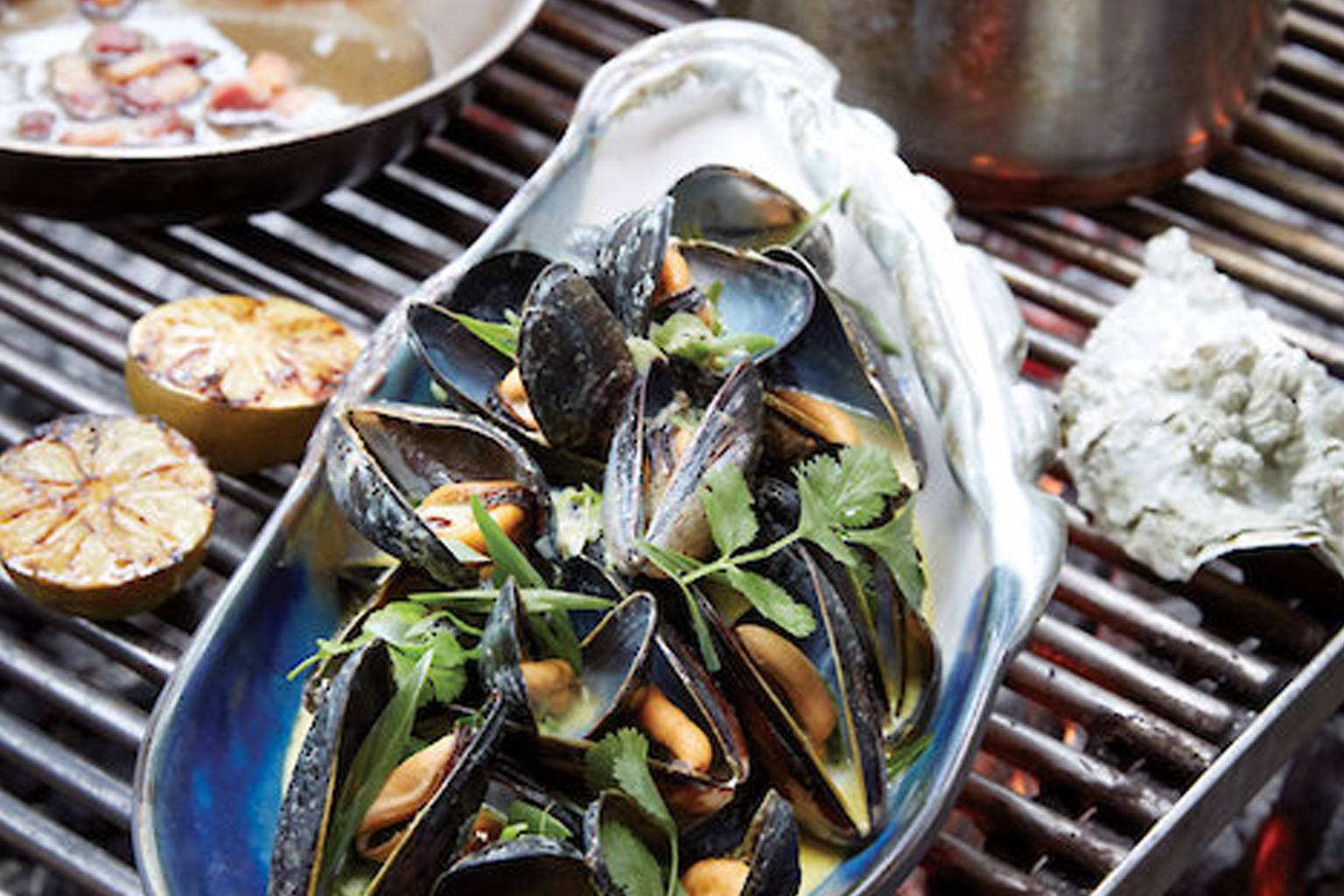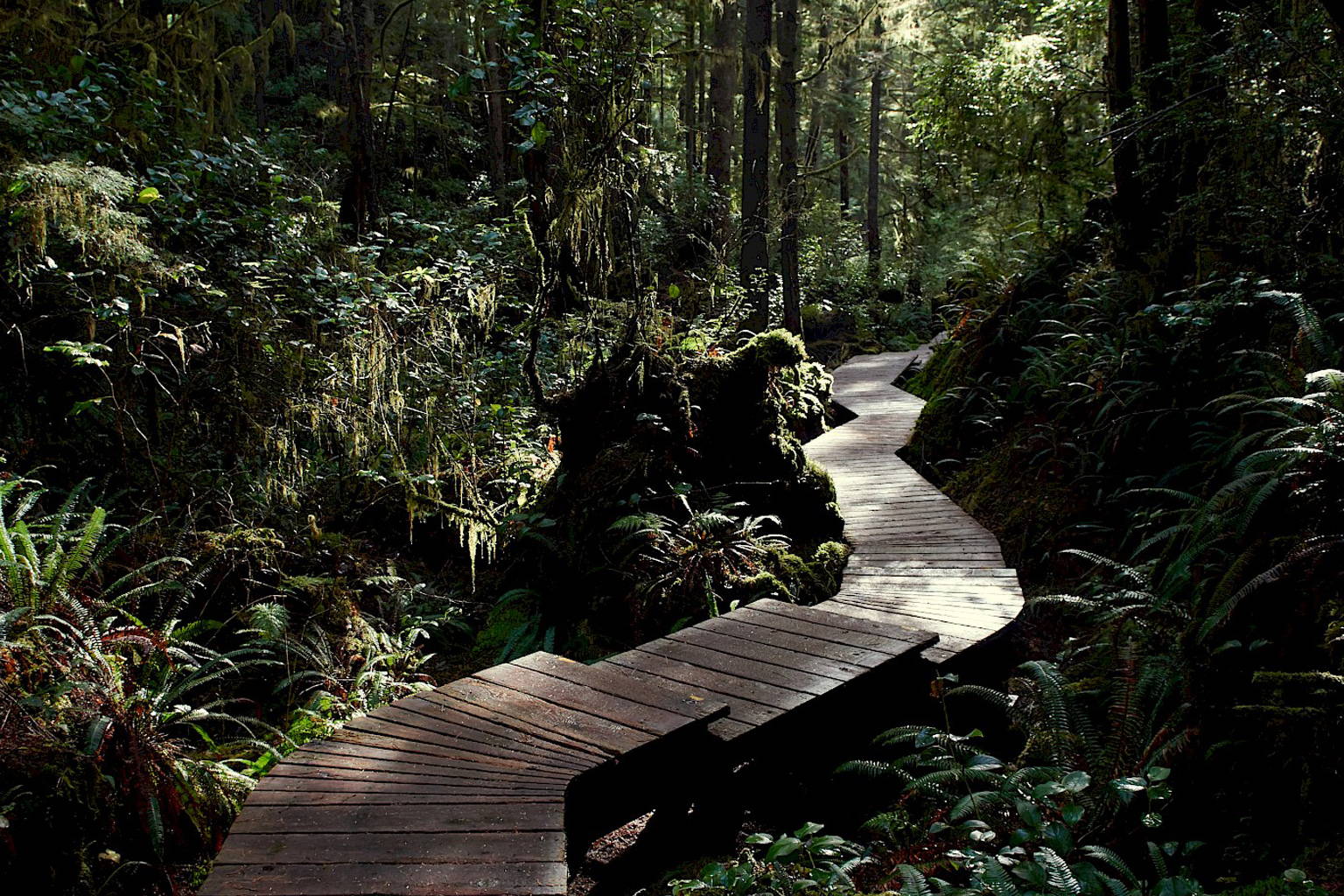 The Wickaninnish Inn, Tofino Canada, has become a landmark - the enchanting and critically acclaimed destination on the awesome western edge of beautiful British Columbia. No trip to BC - and indeed, Canada - should be made without experiencing this remarkable Tofino hotel destination. The Wickaninnish Inn is the only resort on beautiful Chesterman Beach.
LOCATION
500 Osprey Ln, Tofino, BC V0R 2Z0, Canada
RESERVATIONS
www.WickInn.com
Rooted deeply in Napa Valley history, culture, and heritage, Meadowood Napa Valley welcomes guests into the fold of their private valley and the flourishing way of life it sustains, close to nature, in tune with the rhythm of the seasons. At once wild and refined, pristine and sophisticated, with elegant amenities that recall the civilized simplicity of earlier times, the estate unfolds from the ridges of its surrounding mountains through wooded canyons and rows of vineyards to the Napa River's edge.

Meadowood has evolved in parallel with the history of the settlement of California. As San Francisco has transformed from a fledgling port to an international center of culture and innovation, Napa Valley, just an hour's drive north, has emerged as one of the world's most prestigious winegrowing regions.
Since the current owner acquired Meadowood in 1979, it has served as a gathering place for Napa Valley residents and common ground for local vintners and winegrowers. Over the years, their lodging has evolved gradually in ways that respect the estate's original character, agricultural heritage, natural surroundings, layered legacy, and place at the community's heart.
LOCATION
900 Meadowood Lane, St. Helena, California 94574

RESERVATIONS
www.meadowood.com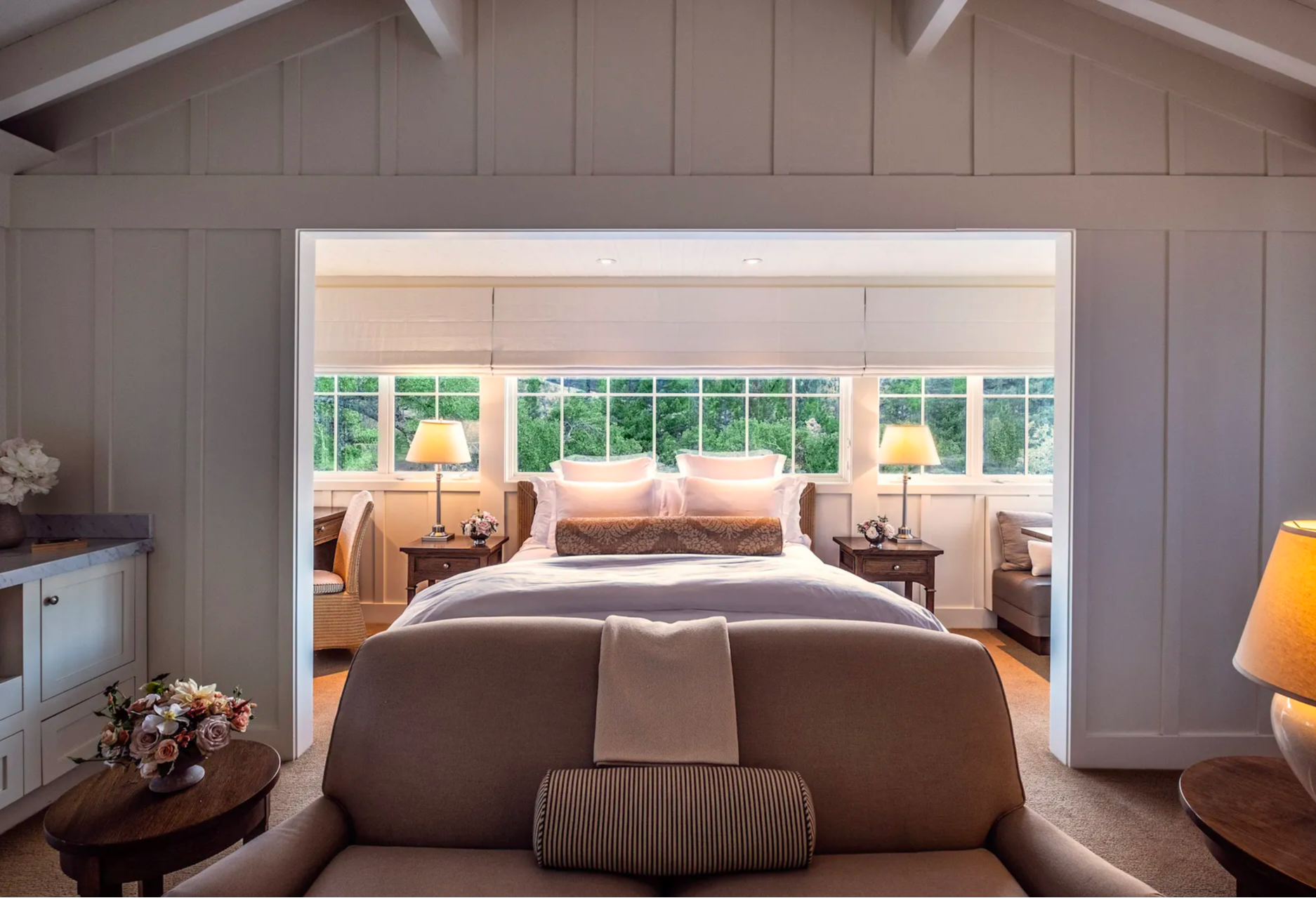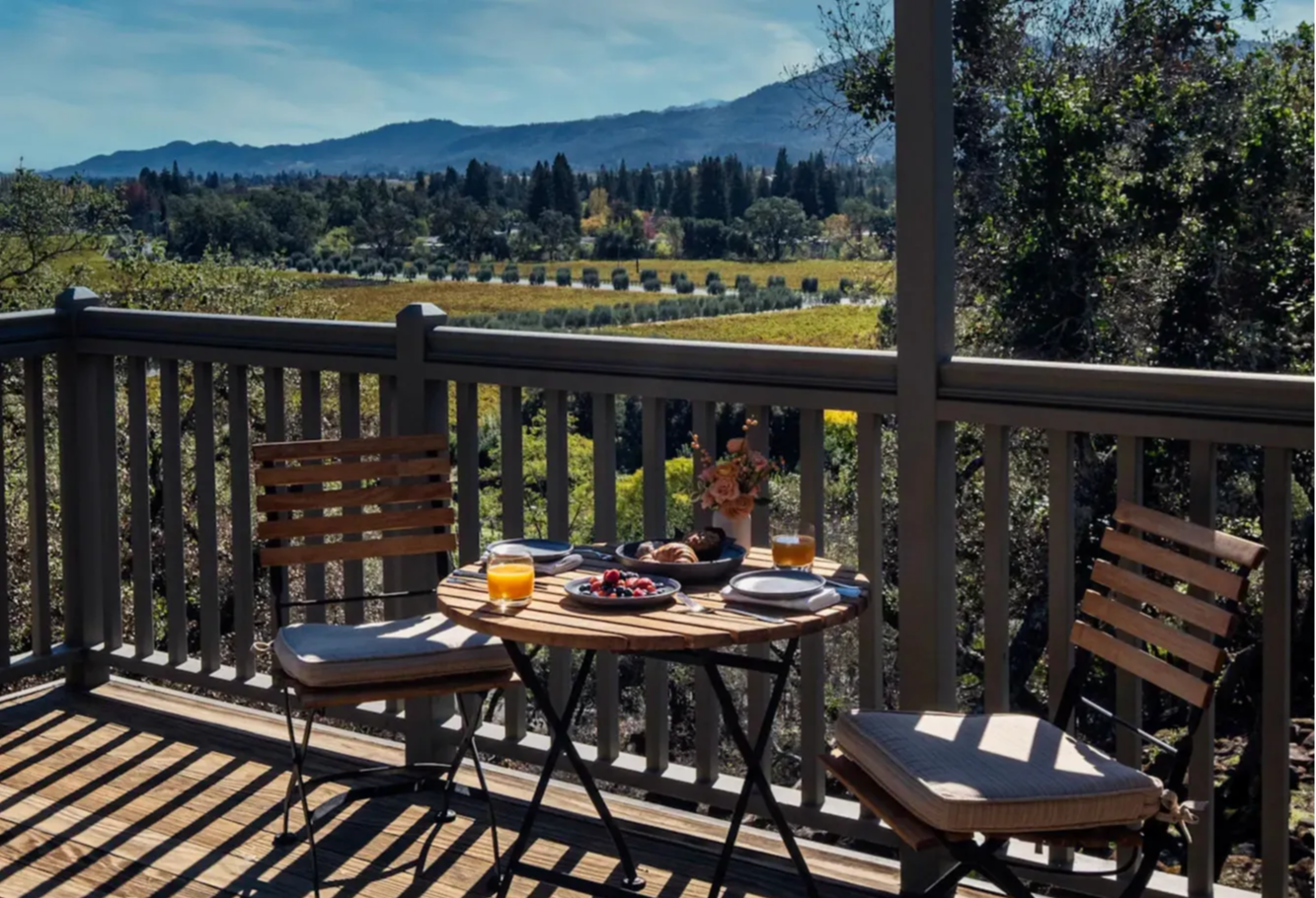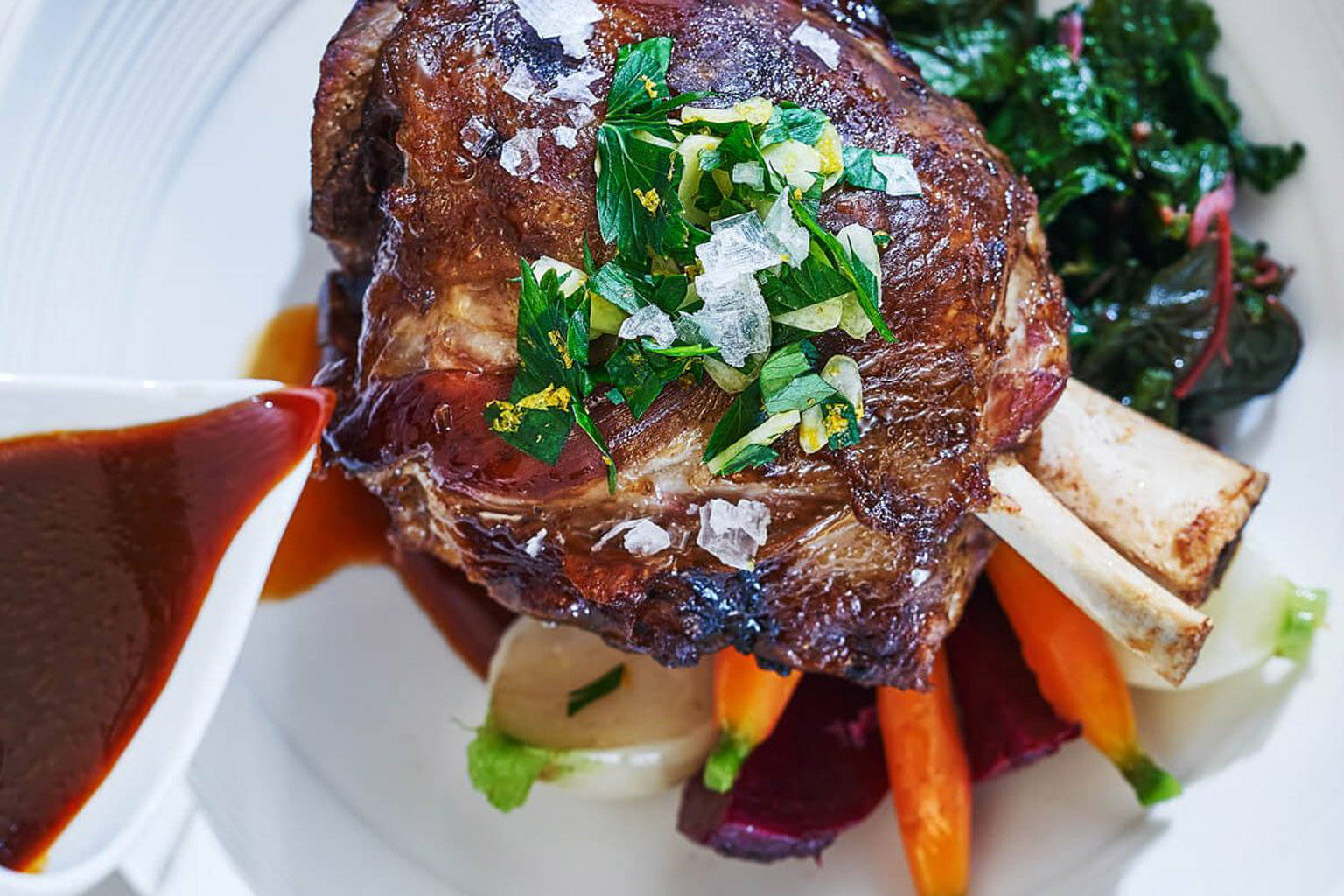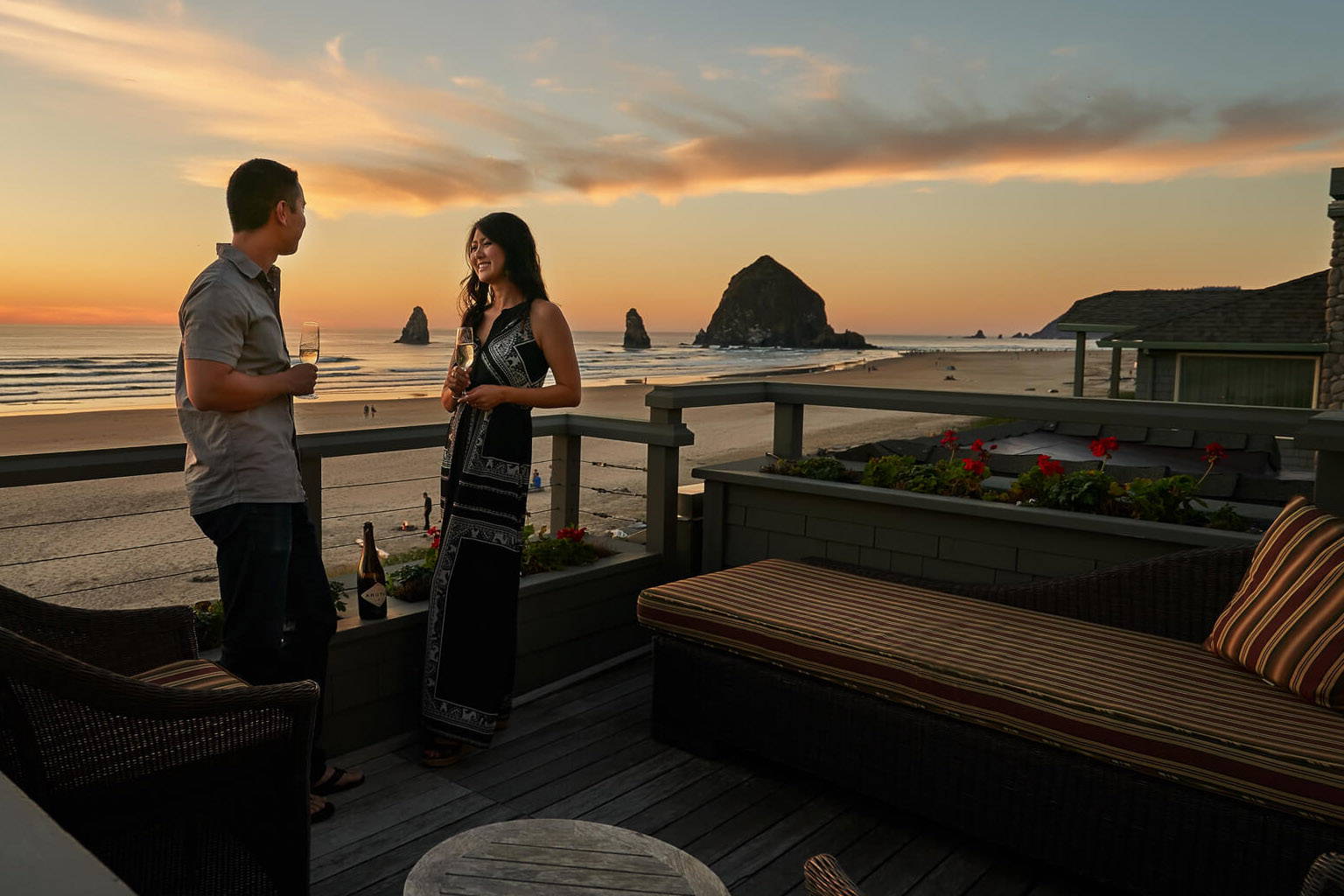 The Stephanie Inn in Cannon Beach, Oregon, is Oregon's premier oceanfront destination. With wonderful views of majestic Haystack Rock, the vast Pacific Ocean and the awesome Oregon Coastal Range,
the oceanfront Stephanie Inn combines the charm and casual elegance of a New England country inn with the sophistication of a boutique resort hotel. The four-star Stephanie Inn Dining Room serves a
complimentary breakfast buffet each morning in an intimate country setting. Each evening our menu features a choice of five entrees and a selection of; la carte dishes including starters, soups and desserts.
LOCATION
2740 Pacific Ave, Cannon Beach, OR 97110
RESERVATIONS
www.StephanieInn.com
Perched above the vineyards of the Napa Valley's Stags Leap District, this luxurious and exclusive inn offers the discerning traveler all the sensory pleasures of the wine country. Spread over forty acres
of pristine hillsides and world-class vineyards, Poetry Inn is a world apart. Guests, those fortunate few, enjoy unparalleled service aimed at creating an atmosphere of rural calm and seductive seclusion.
Guest rooms are decorated in warm colors, have wood-burning fireplaces and a private porch from which to ponder the sunset. Tours and tastings at nearby vineyards can be arranged, while the towns of Yountville
and St. Helena offer specialty shops, art galleries, etc. on a quaint main street, enjoyable for strolling.
Guests can live the life of a Napa Valley vitner for a night or more, enjoying massage in the open air,
sipping Cabernet on a private terrace, of simply lounging by the pool. Plus there are Stave Puzzles on site for your puzzling pleasure.
LOCATION
6380 Silverado Trail, Napa, CA 94558
RESERVATIONS
www.poetryinn.com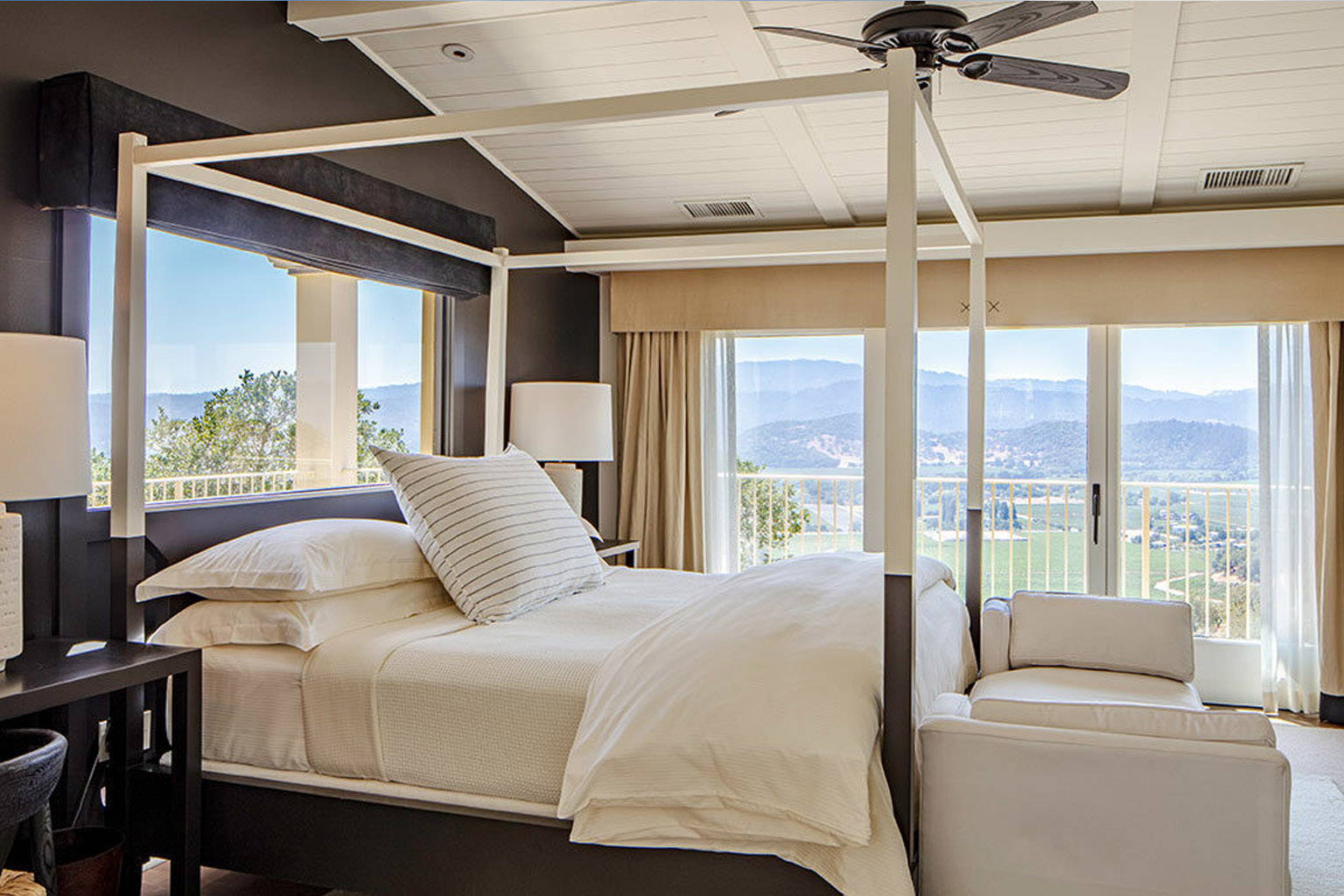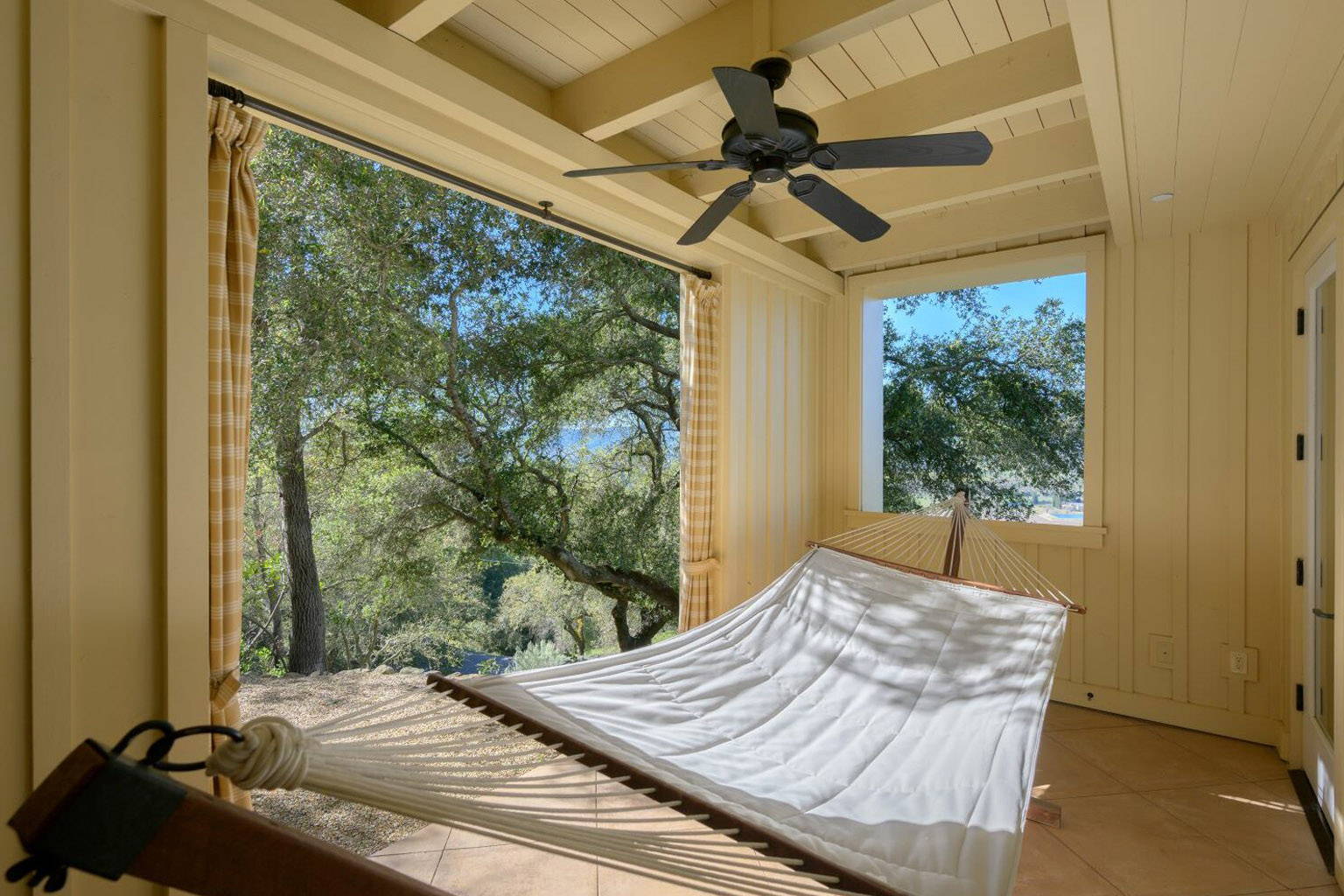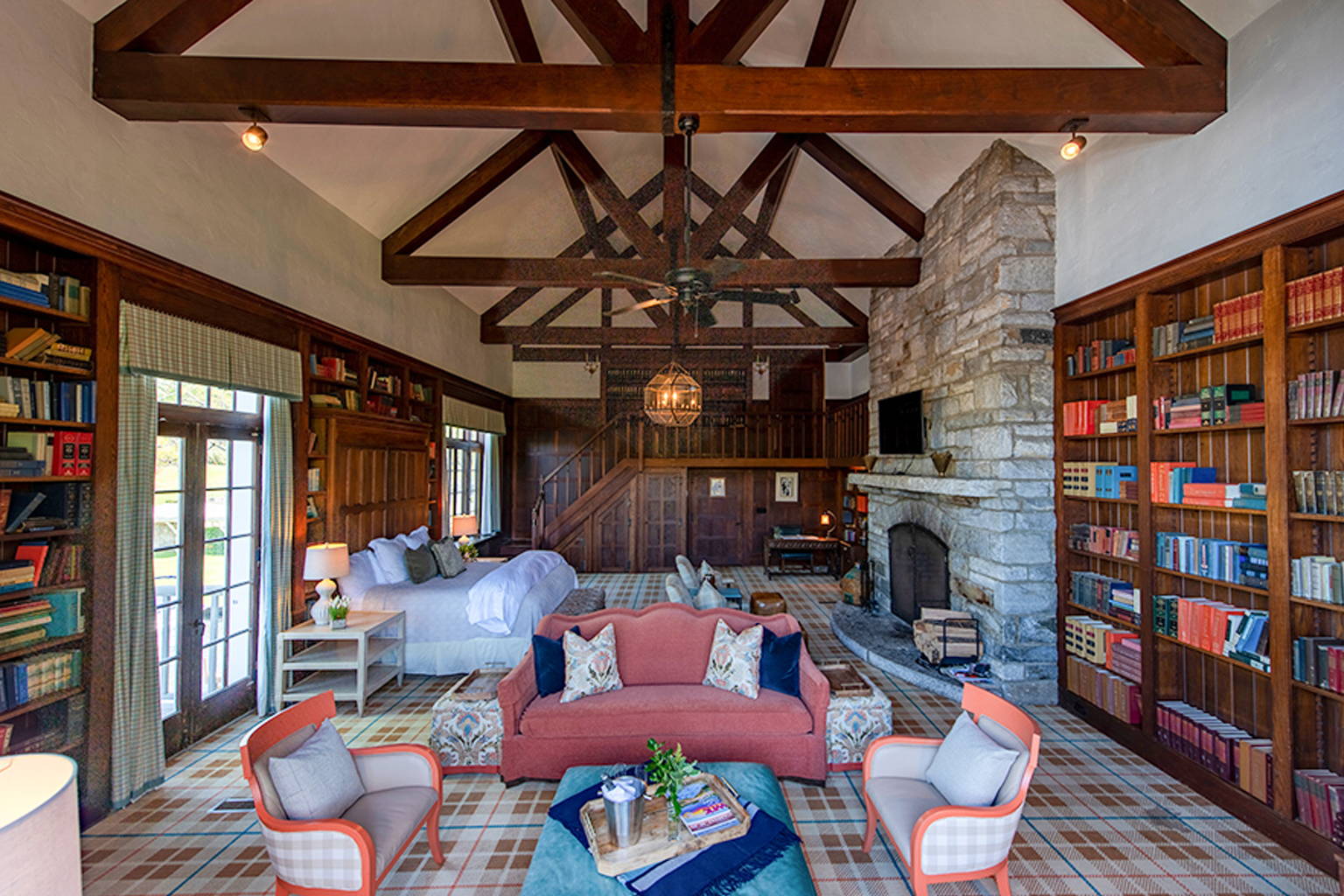 Resting on the shores of lake Toxaway, nestled in the lush embrace of the North Carolina mountains, you'll find The Greystone. A personal hotel, gracious and fire lit with views to take your breath away.
LOCATION
220 Greystone Ln, Lake Toxaway, NC 28747
RESERVATIONS
www.greystoneinn.com
Remote, Rustic, Refined, and Remarkable. Nestled on 250 acres of mountaintop adjacent to the western edge of the Great Smoky Mountains National Park, The Swag is a North Carolina luxury inn. It offers unique views of mountain ranges, amid natural gardens and woodlands. Located in Waynesville, NC, 5,000 feet above the cares of the world, this private Smoky Mountain hiking hideaway is only a short drive from Asheville, North Carolina. Breathtaking views from the mountaintops are complemented by luxurious accommodations and award-winning service. Dining is provided by a culinary team and the staff is focused on your every need. You can escape the crowds and indulge yourself in the private seclusion of North Carolina's finest mountain inn. Visit The Swag for unparalleled hospitality, natural beauty and tranquility. Plus, there's Stave puzzles on-site!
LOCATION
2300 Swag Rd, Waynesville, NC 28785

RESERVATIONS
www.TheSwag.com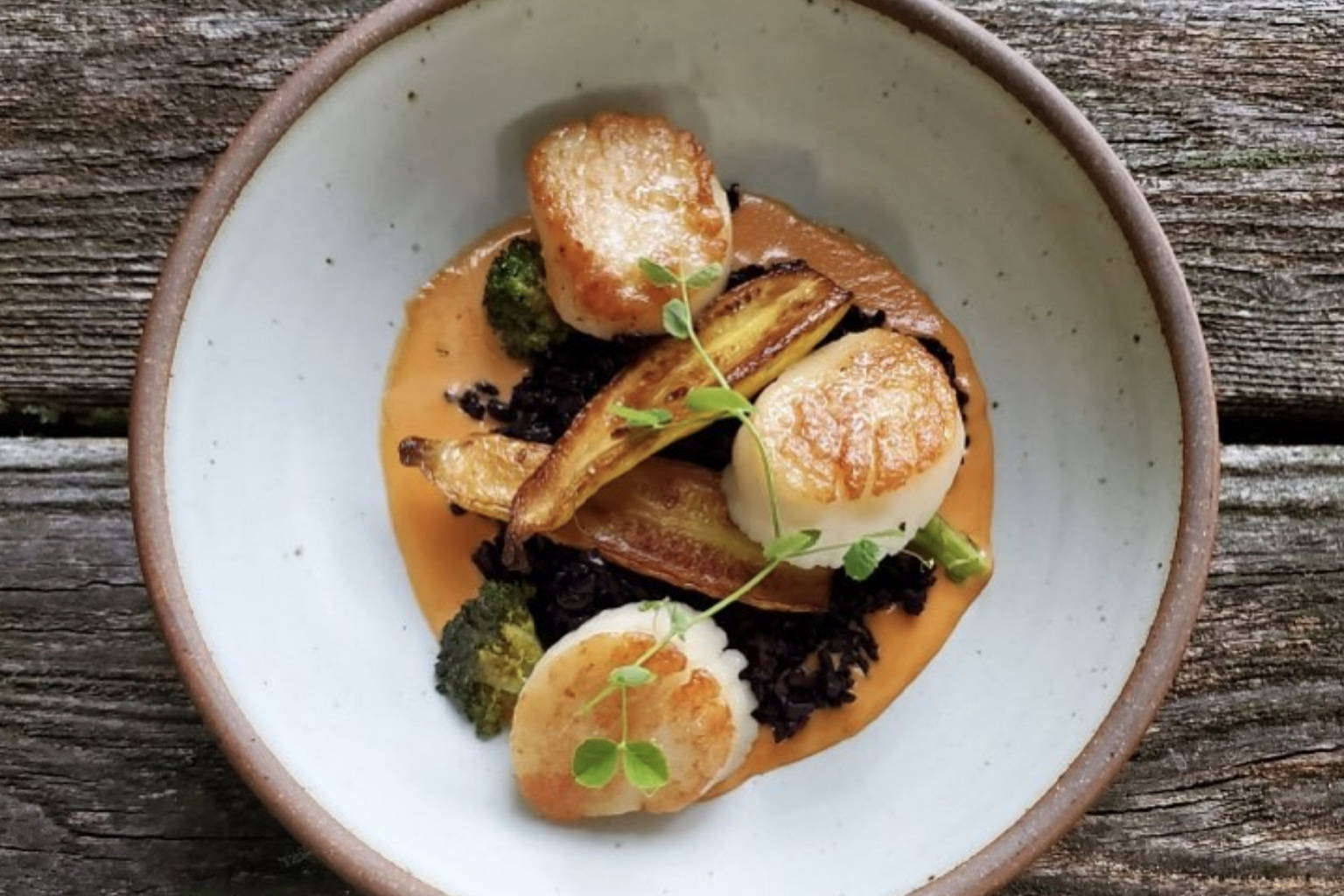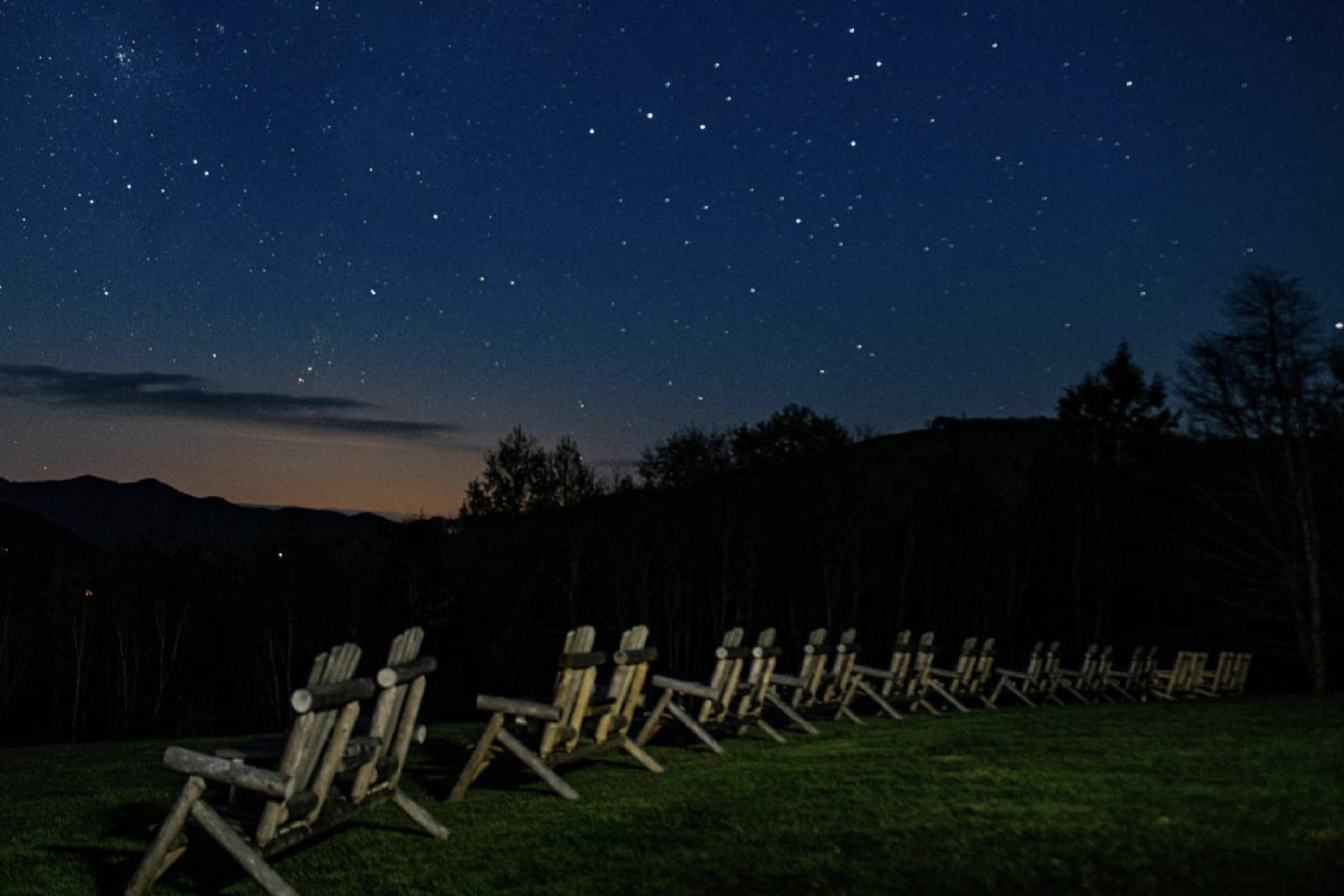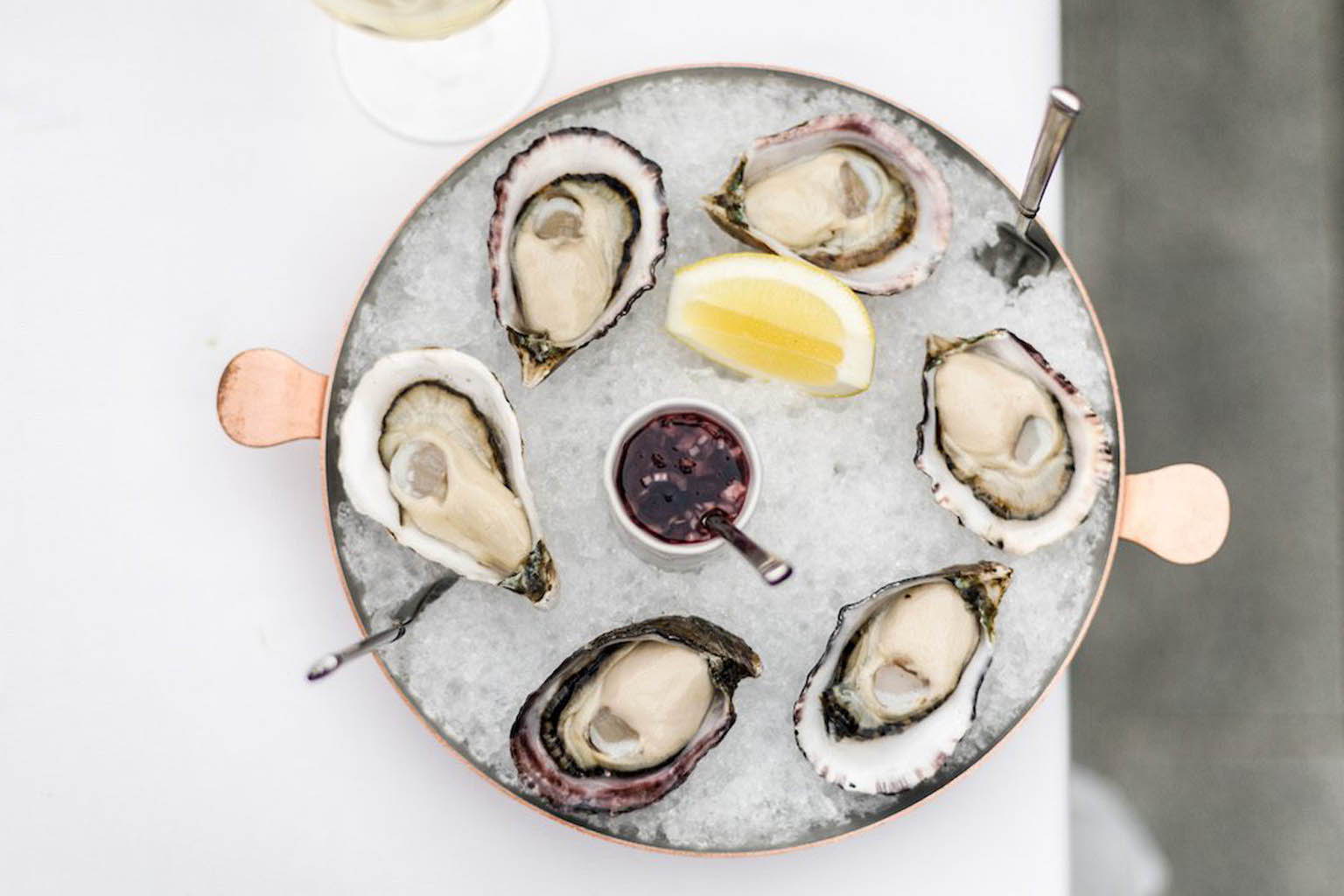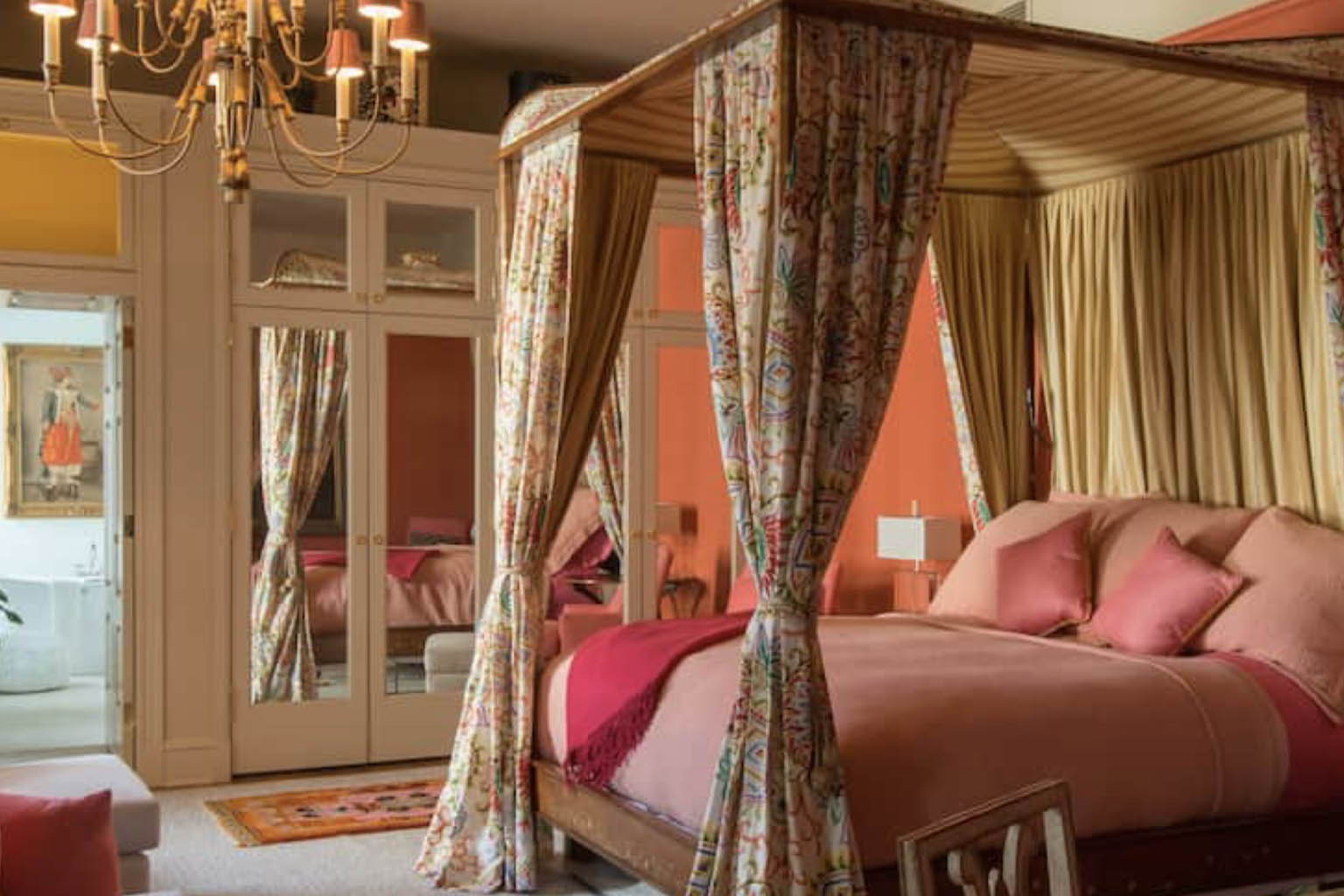 There's nothing like The Ivy Hotel. Gorgeous, romantic and welcoming, The Ivy is a bastion of world-class hospitality in a historic Mount Vernon mansion. Seventeen beautiful guest rooms and suites, charming public spaces, a small luxury spa, and their acclaimed culinary concept, Magdalena, A Maryland Bistro.
The property is yours. Take your coffee in the garden, choose a book from the library, try your hand at the piano or the billiards table. Just beyond our doors, the city unfurls: the charming streets of Mount Vernon, the vibrant waterfront, boutiques, galleries, theaters and coffee shops.
LOCATION
205 E Biddle St, Baltimore, MD 21202
RESERVATIONS
www.TheIvyBaltimore.com
In 1893, Henry H. Cook purchased estate land in The Berkshires. He hired the Peabody and Stearns architectural firm in Boston to build Wheatleigh, an Italianate-style country home inspired by his ancestral family home in Wheatley, Oxfordshire. Added to the National Register of Historic Places in 1982, the luxurious hotel features contemporary accommodations in an elegant Gilded Age mansion, complete with extraordinary cuisine and exceptional service.
LOCATION
Hawthorne Rd, Lenox, MA 01240
RESERVATIONS
www.WheatleighHotel.com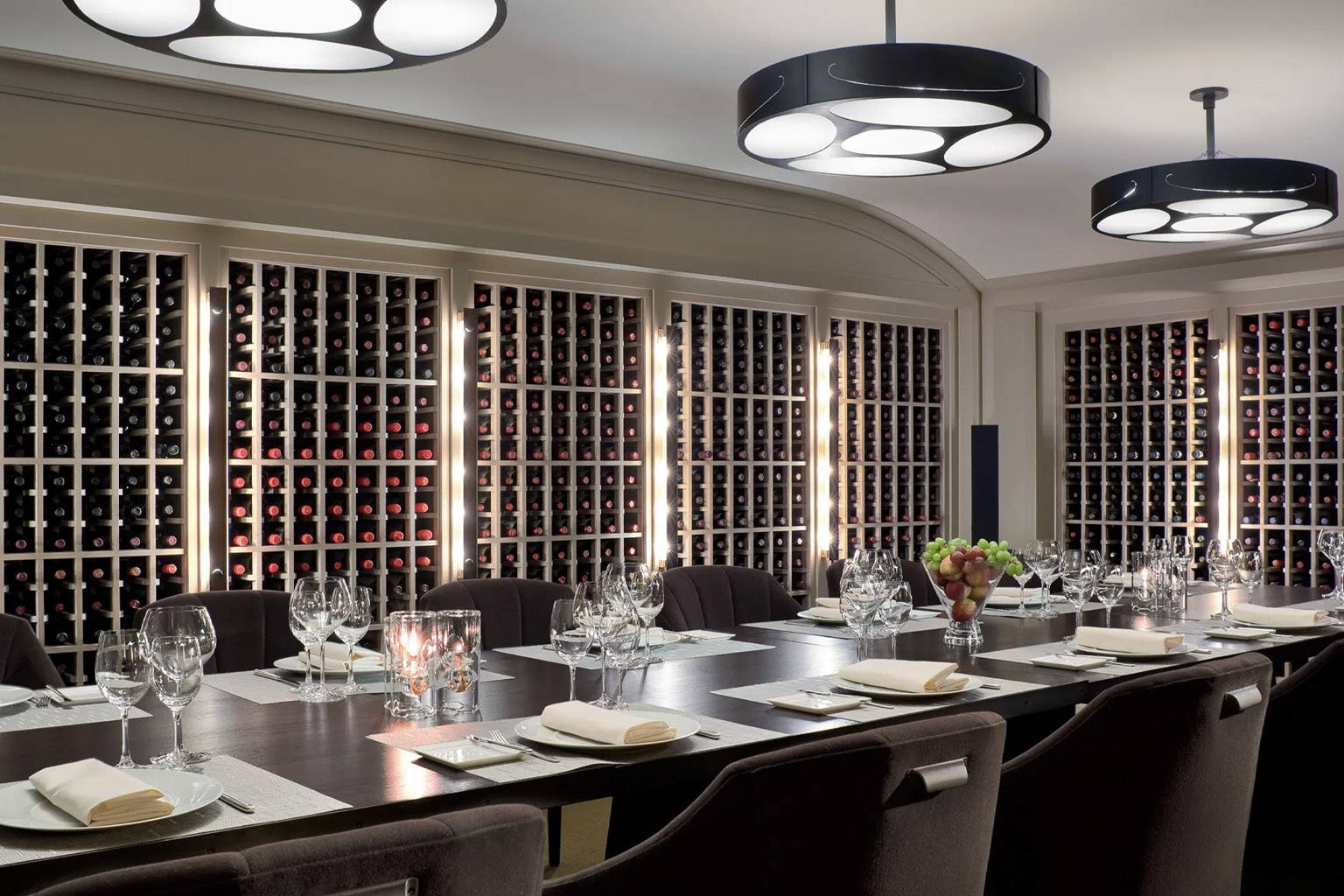 The Ranch's award-winning hospitality is grounded in its all-inclusive design, allowing guests to leave their wallets behind to explore five mountain peaks with care-free wonder. Find respite in nature and inspiration in the still serene, still legendary West.


Subsequent owners include a former member of the Roosevelt administration, named Hobson, rodeo cowboy Bucko Standinger, military officer Paul Burdette, Donna and Dean Strand and Max Watson. The current owner, Jim Manley, spent 20 years looking for the perfect ranch, following his childhood love of the West. Manley searched for specific qualities in a ranch, including a river running through the property, a nearby ski hill and an area that did not have venomous snakes or grizzly bears.

In 2007, his search for the perfect ranch ended. After several years of enjoying The Ranch with friends and family, he decided to share the experience with others. By adding accommodations and restoring historic buildings, it became The Ranch at Rock Creek luxury guest ranch it is today. In 2014 it became the world's first Forbes Travel Guide Five-Star guest ranch. The Ranch at Rock Creek aims to preserve the environment for future generations, while giving guests a meaningful adventure in the still wild west.
LOCATION
79 Carriage House Ln, Philipsburg, MT 59858
RESERVATIONS
www.TheRanchatRockCreek.com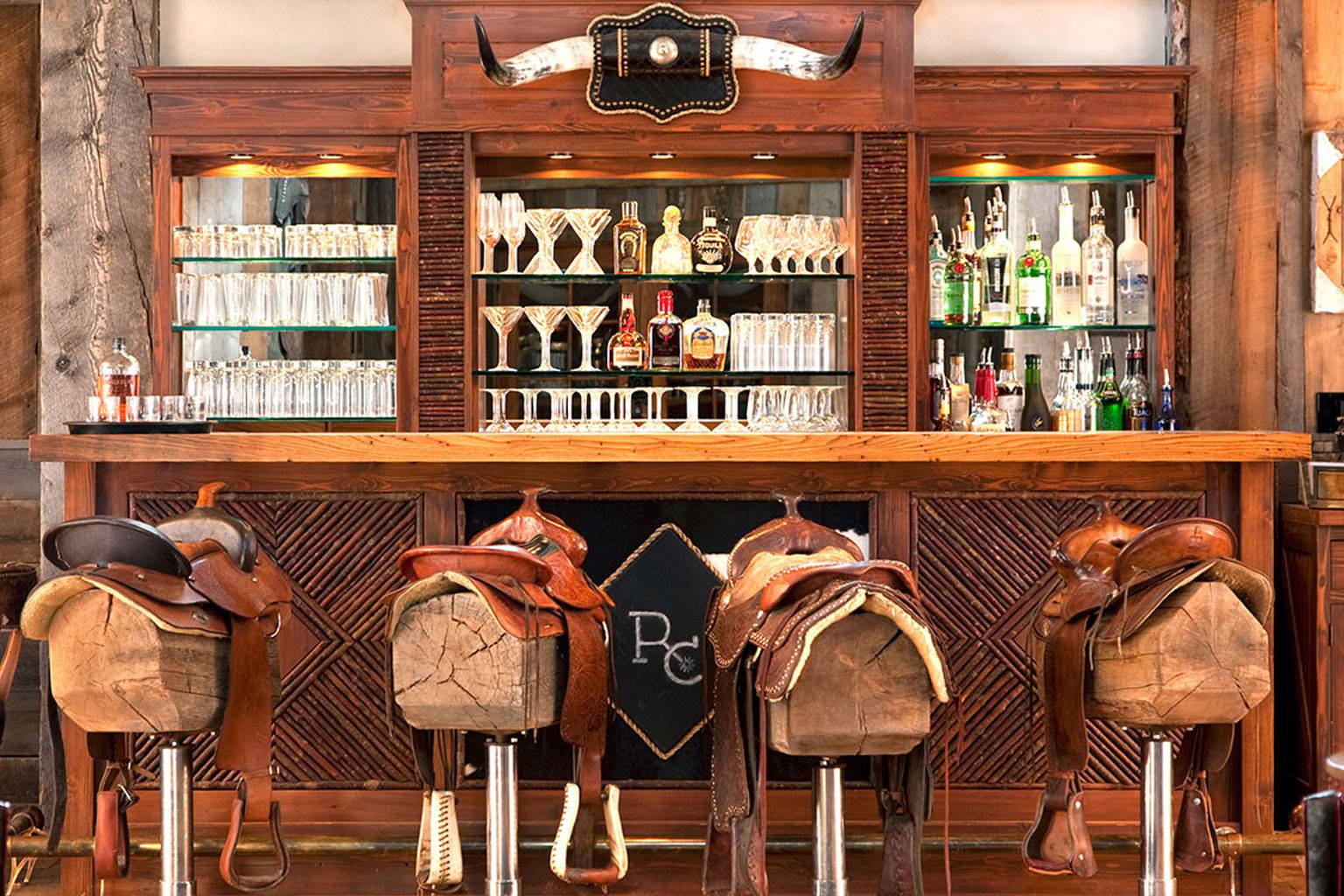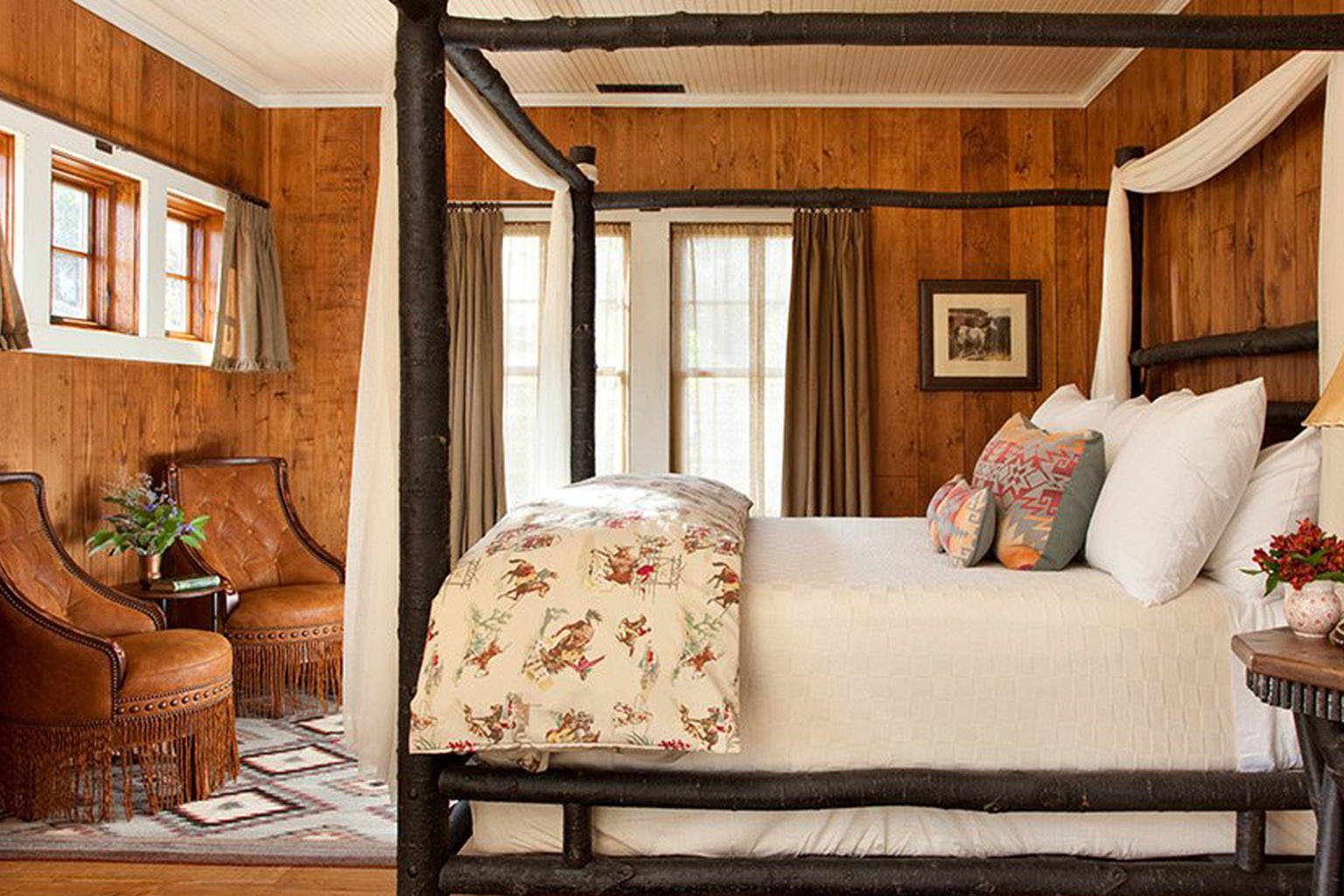 Join members of the Stave team and other puzzle fanatics like yourself for Puzzle Parties and events throughout the year. See our upcoming schedule and locations here.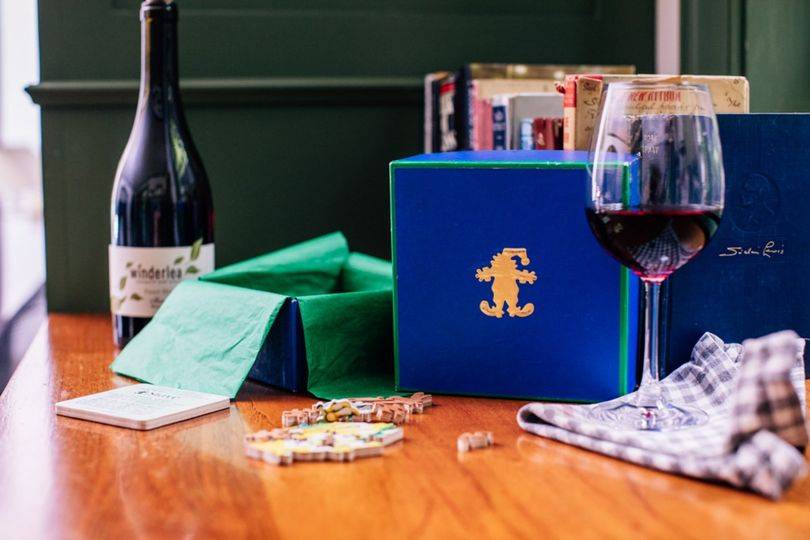 Stave Hospitality Partnership Program Inquiries:

The Stave Hospitality Partnership Program is an exclusive partnership between Stave Puzzles and an elite group of hotels, inns, and resorts that cater to a similar affluent clientele. Stave provides elegantly handcrafted puzzles on loan to these properties for guests to enjoy during their stay.
If you'd like to inquire about partnering with Stave to offer puzzles at your property, please contact: [email protected]