Hey Everybody, Happy August! Wait a minute-August??? What happened to June and July?! Why is it that the things you want to go on forever seem to fly by and the things you want to go by quickly drag on and on? Life sure is weird like that. Needless to say, I'd like the promise of more great weather and more time to get outside. I'm not sure what my problem is, but my summer hasn't really felt like much of one. I've only had my kayak out on the water once and I hardly have any tan at all. I'm hoping to remedy the situation in a couple of weeks when my husband and I head to Lake George, NY, to spend some time with my mother-in-law. I'm planning on spending lots of time on the dock, soaking up as much sun and fresh air as I can. Yeah, yeah, I'll use sunscreen.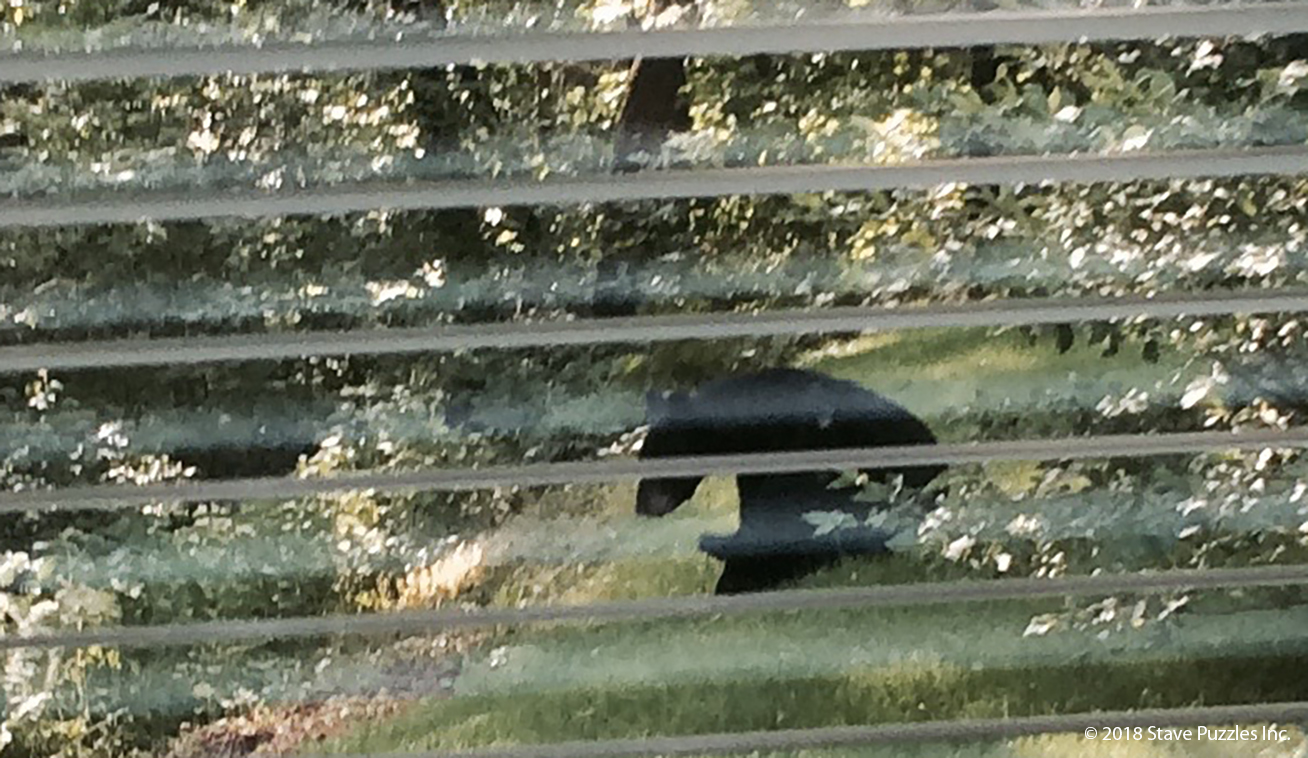 Summer is usually the time of year we get visitors. Some customers make a long pilgrimage to Staveland to receive a personal tour of our workshop and to meet the gang. We've had some interesting visitors to Stave this summer, some more welcome than others! I'll let Tammy recount the tale... "I was talking with Candie in the kitchen and as I walked away, Candie very calmly said 'Tammy, there's a bear in our yard.' I ran to the front door to find a black bear sauntering through the parking lot. I immediately grabbed my phone so I could get a picture, but while I was headed to get my phone, I was also telling everyone that we had a bear in our yard. Everyone headed for the closest window. I snapped a picture of him just as he decided to sit down in our backyard and scratch his ear." Another fun visitor was Mr. S from Woodstock, VT., and his family, who were visiting from Novelty, OH. Mr. S will be turning 100 in February and we're so pleased they came for a visit. He said his hearing and memory aren't quite what they used to be, but, boy, his mind is still as sharp as a tack! He asked some great questions and his family was just as enjoyable as he was. We'd love to meet you, so if you're ever in our neck of the woods please come see us!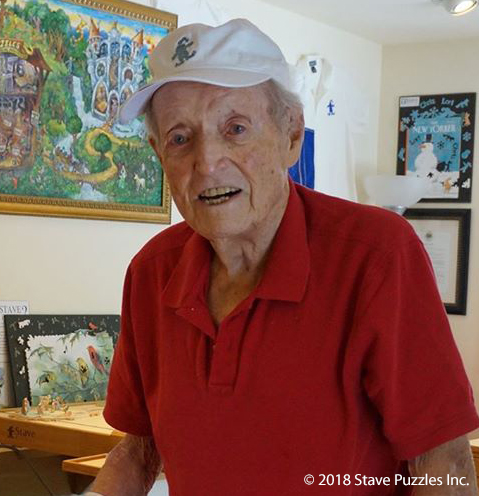 Of course, we couldn't let him leave without a photo and a Stave baseball cap!
If you need an excuse to come to Vermont, here's the perfect one. Twin Farms, in Barnard, is hosting another Stave Puzzle Murder Mystery weekend! You must have heard by now that our Murder Mystery weekends are NOT to be missed. And if you haven't been to Twin Farms, yet, you need to put it on your bucket list of places to stay. Travel & Leisure just ranked them #15 in the World's top hotels and the #1 Resort Hotel in the Northeast. Kind of says it all, don't you think? Twin Farms and Stave Puzzles. What more could you ask for? It will be an amazing weekend and you're invited! Check out your invitation that's included with this mailing. Oh, hey, here's an interesting fact about Twin Farms - it was the home of Nobel prize-winning author Sinclair Lewis and journalist Dorothy Thompson. Pretty cool, huh?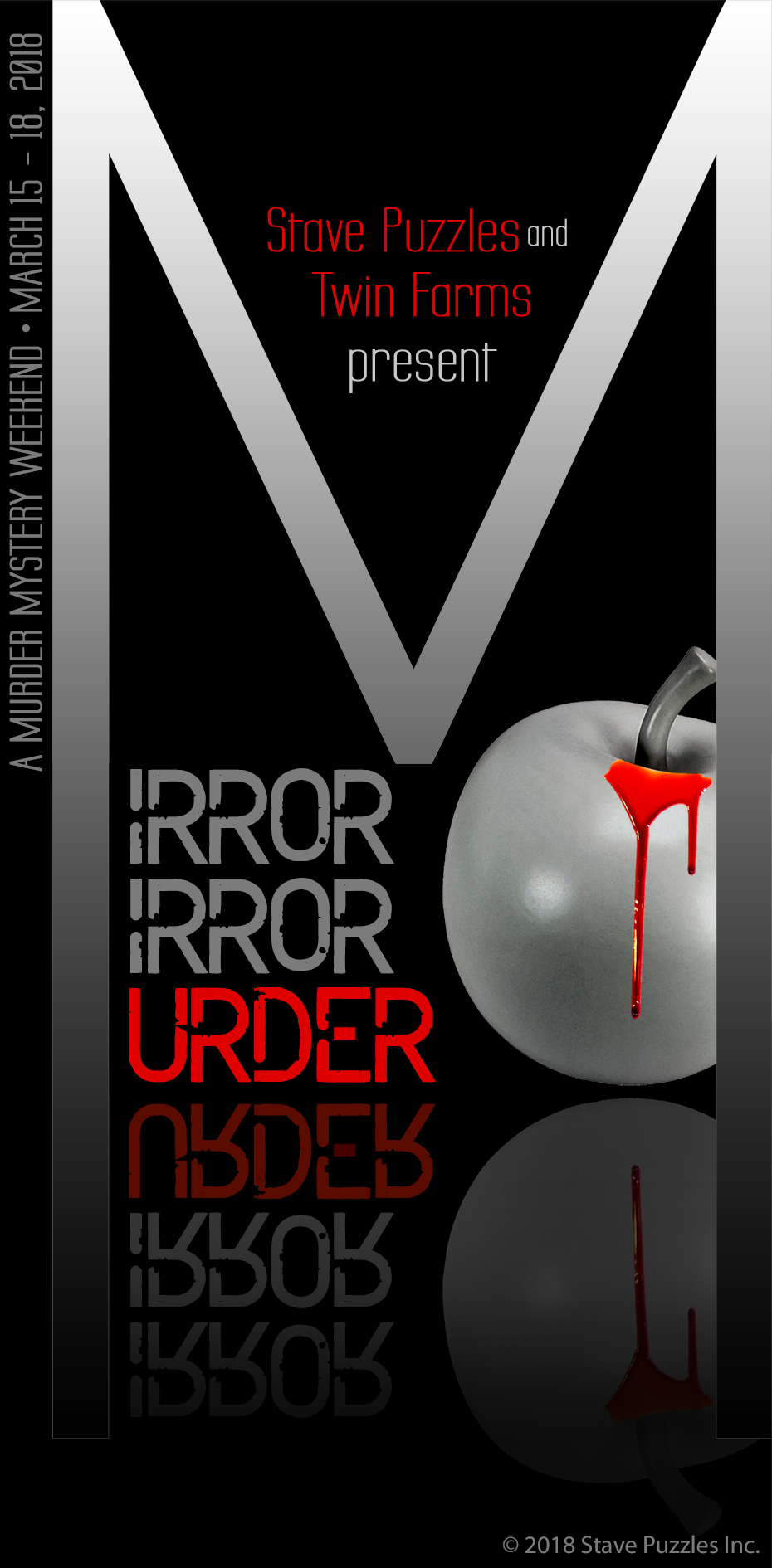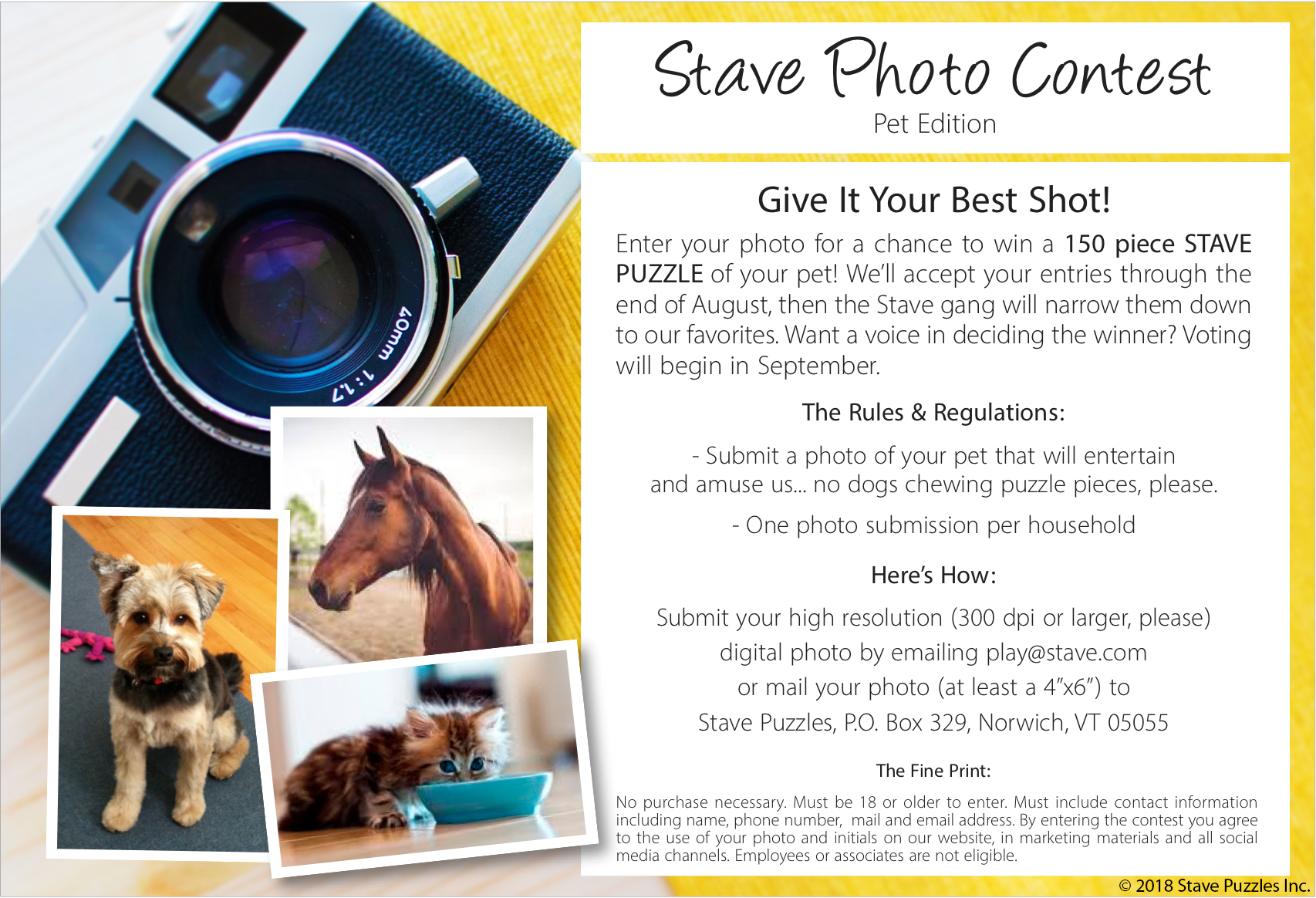 For those of you who have pets at home, don't forget to enter our photo contest. We want to see a photo of your pet that will make us laugh. Did Rover chew up your favorite pillow and get feathers everywhere? Does Fluffy like to hide in a paper bag? Look through your photos and see what you've got. The winner of the best pet photo will win a 150 piece Stave puzzle! That's it from me. I need to wrap this up and get out in the sun. Have fun browsing through all of these great images Susan and Bri have chosen to tempt you with. I love Gloriosa and Somewhere Over The Rainbow, by Ata Alishahi, and both will make great puzzles. We could come up with a really great irregular edge for those puzzle images, so please, someone order them so we can have some fun!
Hope to see you soon! Jennifer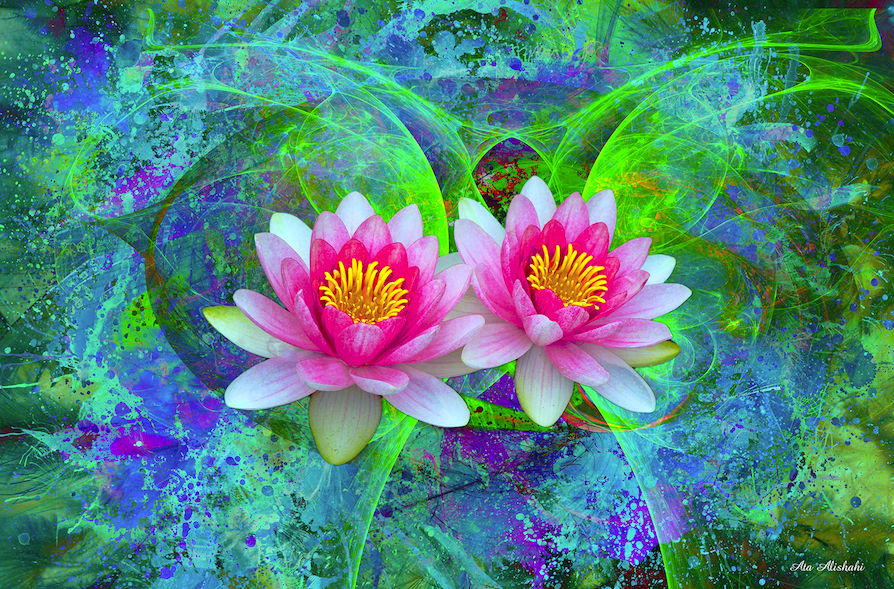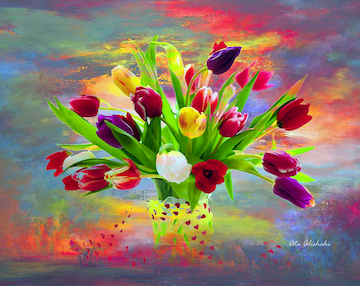 Somewhere Over the Rainbow Ata Alishahi