As I was getting ready for work this morning, I listened to the news report about the auction of Peggy and David Rockefeller's coveted art collection. The sale at Christie's auction house in New York City brought in a record-setting $646 million. Wowza!! Sure makes me wish I had spent more time in the art room when I was in school!
It was reported that the highest bid of the night went to Picasso's Young Girl with a Flower Basket, which sold for $115,000,000. Yep, that's six zeros! The painting once belonged to the American writer, Gertrude Stein, who was friends with Picasso. Her brother Leo bought it for $30 in 1905. Not a bad investment, I'd say. A couple of other biggies were Matisse's Odalisque couchee aux magnolias, which sold for $80,750,000 and Monet's Nympheas en fleur (water lilies) that sold for $84,687,500. My taste leans towards Monet and Matisse so that's where you would have seen my bidding number going up. ;)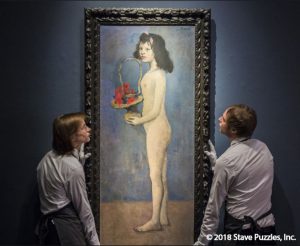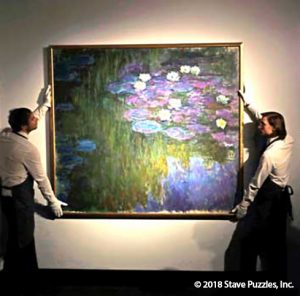 Another interesting art sale took place recently in Massachusetts. The financially troubled Berkshire Museum was given the okay to sell up to 40 works of art for $55 million to help keep the 115-year-old museum open. Norman Rockwell's Shuffleton's Barbershop was among the 40 pieces to be sold. The museum had plans to sell the painting at a major sale by Sotheby's in November for an estimated $20-$30 million, but two lawsuits were filed in the hopes of preventing the auction. One of the lawsuits filed was by Rockwell's three children. Their fear was that the painting could go into private hands and never be seen again. Luckily, George Lucas, of Star Wars fame and the lesser-known leading private collector of Rockwell's work, stepped up and purchased the painting for the upcoming Lucas Museum. As a condition of the sale, the Lucas Museum has agreed to loan the painting to the Norman Rockwell Museum in Massachusetts for the next 18-24 months. It may be loaned to another institution after that, but its final destination will be on display at the Lucas Museum in Los Angeles when it opens.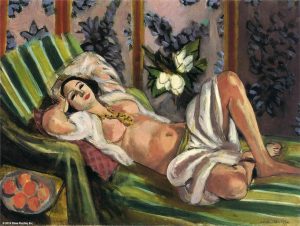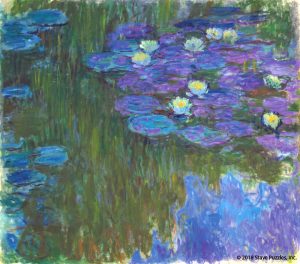 Unfortunately, not all of us are lucky enough to have an authentic Monet, Picasso or Rockwell painting hanging in our homes. But one thing we can have is a puzzle of the magnificent works from the many great artists. We're showing some fun Rockwell images to choose from in this mailing. Take a look and pick your favorite for your next puzzle. Artfully yours, Jennifer
P.S. I forgot to mention one really neat thing about the Rockefeller auction. The proceeds of the sale, which are predicted to hit $1 billion, will benefit more than a dozen charities including the Museum of Modern Art, which was founded by the Rockefeller family. Pay it forward, right?!