Rachel & Trevor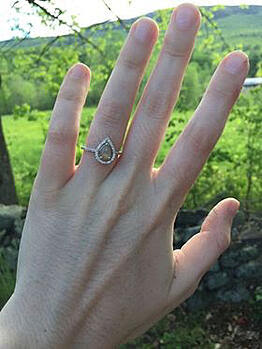 Guess what? I got engaged! I arrived home from work one night and as soon as I walked through the front door my boyfriend, Trevor, got down on one knee. He presented me with this gorgeous ring you see in the photo to the left. To say I was shocked is a complete understatement, and as it turns out he had really done his homework. l had a Pinterest page with potential wedding items that he hacked and found a ring style I had my eye on. Then, he snuck a ring out of my jewelry box to be sure he had the correct size. Looking back, I admit I should have known something was up. A few days before that, I came home earlier than usual and thought he seemed a little "caught off guard."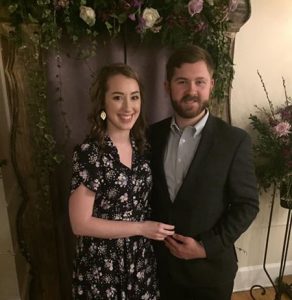 Turns out he was on the computer checking for the hours of the jewelry store and had to sign off quickly before he got caught. He'd only had the ring for two hours but told his dad it was burning a hole in his pocket and he just couldn't wait until our four year anniversary the following week. I said yes! - Rachel
Rachael & Rusty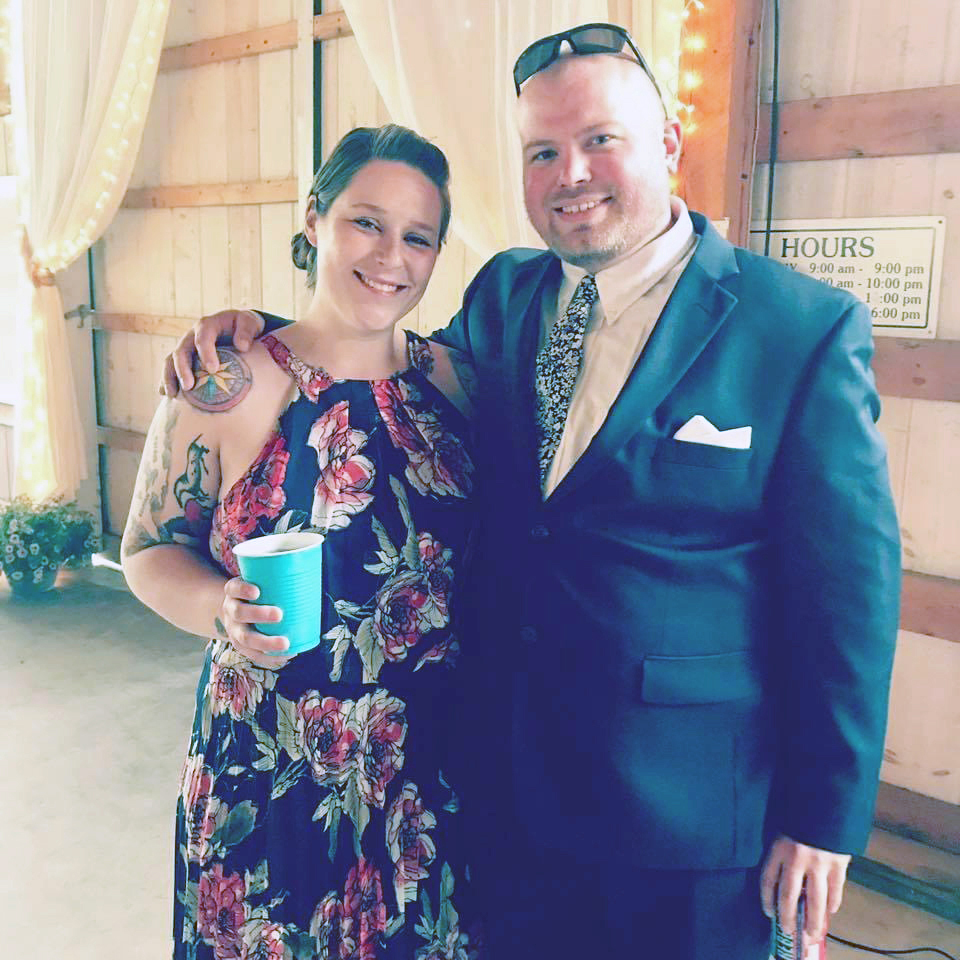 I first met Rusty about 10 years ago. He was working at a local store between semesters in college and I'd gone in for a breakfast sandwich. After I left the store, I started to drive away and this crazy thought entered my mind for just a split second, "Had I just met my future husband?" Ha! What a crazy thought since I was currently married. It vanished from my mind and I didn't think of it again until about 7 years later.Three years from the first time we met. I was now divorced, had a new job, and had made some new friends. I went over to one of the friend's homes and when I walked in my stomach did a million flips. Rusty was sitting on the couch! After that, our paths crossed more often, but at the time, I was under the impression he was kind of a jerk. Boy, was I dead wrong. It took a year after that for it to finally hit me – I liked Rusty. In fact, I had liked him from day one. Our paths would cross and he would come into the comic/music/dvd store I was working at. Finally, in September of 2015, I got up the nerve to ask him if he wanted to have dinner. He said yes and the rest is history. We had been planning a wedding to be on our five year anniversary, October 17, 2020, but with all the craziness in the world right now, we decided we didn't want to wait any longer. We were married by our close friend on March 16, 2020, and we are hoping to have a reception at our home on our original planned wedding date. - Rachael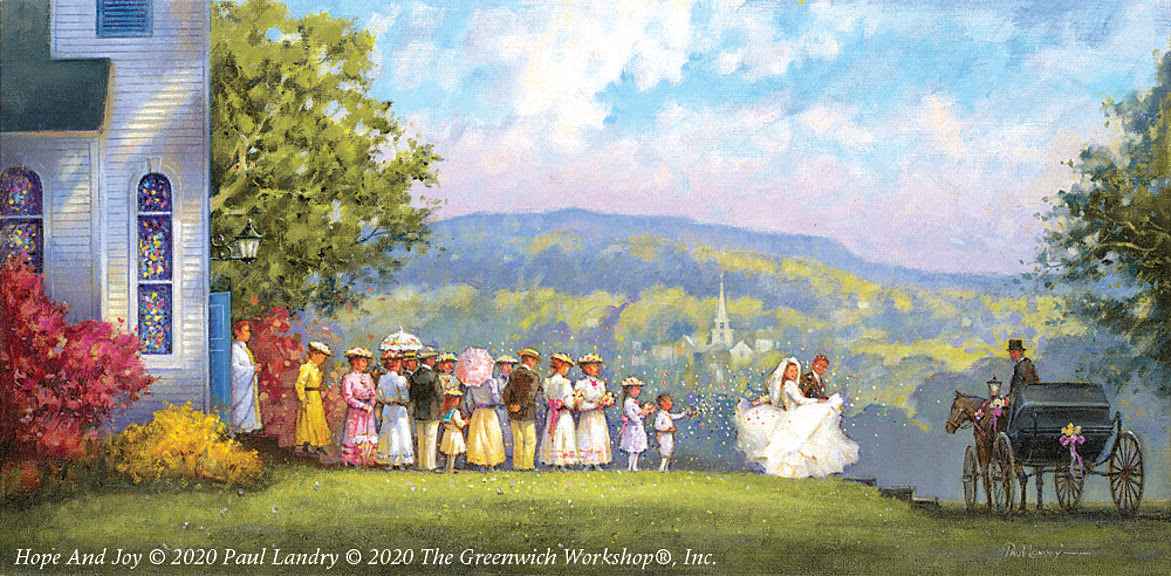 When you're looking for memorable and unique wedding gifts for the happy couple, look no further than our beautiful wooden jigsaw puzzles for wedding celebrations. Our handmade wooden jigsaw puzzles are ideal as wedding gifts, and range from classic and romantic, to lighthearted, or religious, with a choice sure to fit any preference and personality. 
Each wedding jigsaw puzzle we offer is individually handcrafted, one piece at a time. Most may be customized with names, dates, and special-shaped personal pieces, we call silhouettes. We have more than 40 years of experience handcrafting the highest quality of wooden jigsaw puzzles, and you won't find anything else quite like them.
Check out our wedding jigsaw puzzles here.